Unique Ways To Incorporate A Bold Color Palette In Your Wedding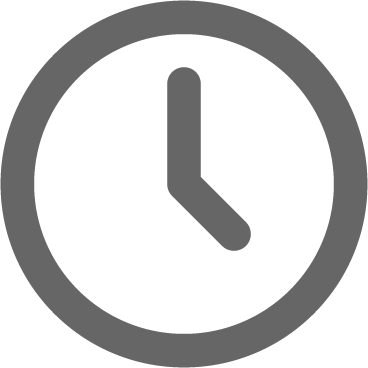 July 22, 2023
A Bold & Beautiful Pink Garden Wedding
There's no need to shy away from a bold color palette when planning your wedding. If you're a maximalist who loves color, you'll swoon over this bold and beautiful pink reception.
Our team designed this styled shoot to showcase some new decor options for our couples to choose from. A vibrant color like hot pink could feel overpowering, but when balanced with the right accessories and customized touches, it feels elegant and full of personality. The key is to fully commit to the theme — tying in your bright color in other areas of your wedding day. Beyond the table linens, glassware, and florals, incorporate color into your cake setup, signature drinks, and gifts for the guests.
Scroll through this styled shoot for inspiration, including two different style options to capitalize on this stunning color palette. Every detail matters, and as you'll see, small swaps can completely change the vibe of your reception.
A Pink Monochromatic Wedding Styled Two Ways
Without changing the florals and overall color scheme, there are still so many ways to customize your day. For this shoot, we designed two looks using bold shades of pink and berry. Both setups feature a 60" round table, covered in a hot pink velvet linen.
Look No. 1: Glamorous Garden Party
For the first look, we paired raspberry dupioni napkins and an elaborate centerpiece featuring a sea of pink blooms and tall pale pink taper candles, from Feather and Oak, in modern vases. The gorgeous, oversize floral arrangements from Blume + Willow Designs featured an ombre design of roses and ranunculus in pale, medium, and bright pink.
The first look also features white antique bentwood chairs to soften the richness of the pink table setting. The table is adorned with white coupe china dinner plates and brushed copper flatware. And complete the table setting, we selected Cybil glassware water goblets and wine glasses for guests to enjoy. The menu stationary from White Ink Calligraphy featured a raw edge for a subtle, classic look that, when tucked into the napkins, served as a practical and beautiful element on the table. Both settings features striking acrylic place cards with each guest's name and a wax seal for extra decoration, hand made by Claire at White Ink.
Look No. 2: Let's Add Some Drama
The second look was a more modern take on the color palette. Rather than white chairs, we opted for the all new black willow chairs. The clean design of the chair and the dark color pops perfectly against the velvet tablecloths. Instead of copper flatware, the look features matte black noir flatware, and we added a black-rim glass charger under the white coupe china plate. Instead of water goblets, we selected short deco tumblers and sleek wine glasses. The napkins were tucked between the charger and the plate to allow the full menu to show. Instead of a raw edge and cursive font, the menus got a more modern upgrade featuring a capitalized menu header.
Whatever your style, and no matter what colors you want to use, there are so many ways to tweak the small details. And it's funny how just a few small adjustments can totally change the vibe.
Our goal at CJ's Off the Square: to build a table, a reception, and overall wedding that FEELS LIKE YOU on your big day.
Use Signature Cocktails To Add More Pops Of Color
To make your entire wedding day feel cohesive and personalized, look for unique opportunities to incorporate your brilliant color palette in non-traditional ways.
Signature drinks are a fun way to treat your guests to something special. Some couples choose a drink with significant meaning, but building drinks around your color scheme can be a fun way to tie everything together.
To capitalize on the pink color, we designed rosé drinks with pink rock candy, as well as a berry-adorned champagne option. For non-alcoholic options, you could offer an elevated water option — like strawberry basil-infused spa water — with vintage pink glasses. Our greenery feature wall is a great place to showcase cocktails or even colorful seltzer options. A few fruit and floral embellishes help to complete the look!
A New, Vibrant Wedding Cake Trend
Have you ever heard of a cake meadow? Now you have. This maximalist arrangement takes a standard cake display to the next level. For this wedding setup, a traditional three-tier white cake is hoisted and surrounded by a dense, lush arrangement of pink flowers — much like the tables. From all angles, this cake is a showstopper. Rather than using your floral budget to garnish your cake, keep the stems long and display them in a meadow around the base.
At CJ's Off the Square, with you to design every detail of your day so that no matter the colors you choose, the overall look is cohesive, intentional, and a reflection of you and your partner. If you're looking for more pink wedding inspiration, follow us on Pinterest or shoot us an email to tell us which elements from this styled shoot you loved most.
The Pink Garden Wedding Dream Team
Photography: Harp and Olive
Venue, Planning, & Design: Sidney Darby for CJ's Off the Square
Rentals: Southern Events Party and Event Rental
Florals: Blume + Willow Designs
Stationary: White Ink Calligraphy
Candle rentals: Feather and Oak
---
Did you like this post? If so, sign up to get monthly real wedding inspiration delivered right to your inbox:
And if this looks exactly like what you want for your wedding day, let us know!! We would LOVE to celebrate with you! Call or click to learn more about our full-service wedding and event packages.
(615) 216-7576