Our Top 10 Wedding Cakes from 2021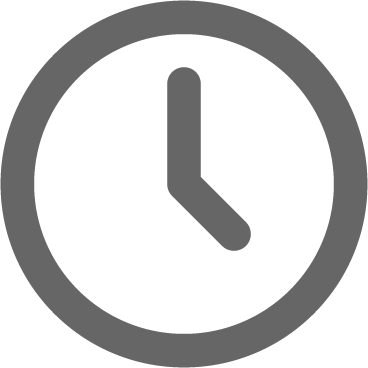 March 19, 2022
Our Top 10 Wedding Cakes from 2021
We saw so many gorgeous wedding cakes in 2021. It was really hard to narrow the list down to a top 10! And while these photos are very pretty, none of them quite live up to how spectacular the cakes looked in person. Not to mention how they tasted!
Every cake you see here is finished in buttercream. We aren't saying that you can do some amazing things with fondant icing, but the taste of buttercream can't be beat. And Tiffany and her team at Baked in Nashville really know how to work buttercream to thier advantage to give you and your guests an delicious wedding dessert.
Our Wedding Cake Partner
We are proud to partner with Baked in Nashville for all of our wedding cakes here at CJ's Off the Square. They do an amazing job and never cease to amazing us with what they can make for our couples that not only looks stunning but also tastes amazing.
Go ahead and save any of these cakes that stand out to you (you can pin them if you use Pinterest or just screen shot them on your phone for a quick and easy way to share them with your planner). And of course this is just to get your creative juices flowing! The sky is the limit when it comes to creating a unique and delicious wedding cake for your reception.
Top 10 Wedding Cakes of 2021
Classic "homestyle" buttercream finish with Lunaria provided by the florist. Wow! So ethereal and magical!
Ultra-smooth buttercream finish with hand-painted colorful details in blush pink and blue with fleck of gold leaf. It's so playful yet also so elegant.
Rachel & Clayton chose this stunning dusty rose ombre cake with marble detailing and gold leaf. Wow! You can't tell from this picture, but the gold leaf caught the light and truly sparkled.
This cake was a true show stopper. The ultra smooth buttercream was hand-painted in the couple's wedding colors and the navy and mauve pink marbled effect on the base tier had a stunning gold deckled edge that was beautiful. Just a few blooms from their florist and a cake topper made by a friend made this the perfect reception focal point.
We just loved the elegant pearls on Katey & Jason's this cake. I just love the way they sort of float down the cake …so beautiful! This takes hours of pain staking hand placement of each and every dragee on the cake to get this look but we think it is 100% worth it, don't you?
This was one of the last wedding cakes of 2021 and it was another truly amazing look. It almost looks like each tier has a beaded belt on. In fact, the beading on the bride's dress was the inspiration for the cake!
The ultra-smooth finish might have been the most popular base style for wedding cakes in 2021. That is a change from seeing lots of texture in cakes in the previous years. This smooth finish provides a blank canvas for any number of decorations styles including this romantic scroll pattern that was hand piped along with a beaded border around the base of each tier. So lovely with a few fresh blooms placed here and there to bring in the couple's wedding colors.
Anetta & Jonathan's wedding cake really stands out. The couple wanted to honor Jonathan's Chinese heritage through the use of the rich red color and the symbol for double happiness, both said to bring good luck and prosperity to the newlyweds.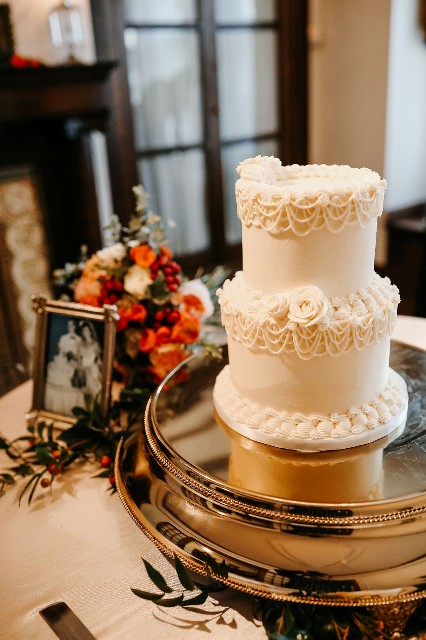 This sweet little cake had to be included in this list because not only is the piping incredible, but our couple based the design on thier grandparent's wedding cake. Thier grandparents were celebrating thier 75th wedding anniversary and Miriam & Michael wanted to honor them with this sentimental (and stunning!) tribute. How sweet is that?!
Last, but certainly not least, was the incredible donut cake. Baked in Nashville made the charming topper and the couple supplied the donuts from thier neighborhood Krispy Kreme. It was just a tower of total fun and was the perfect fit for this couple who fell in love over coffee & donut dates (see below for the super cute cookie favors Baked in Nashville made for them). I just love it when couples truly personalize every part of the wedding day …keeping the tradition of cutting the cake, but also making it fun and unique by inserting thier personality to make it memorable.
Honorable Mention
Baked in Nashville can also create amazing groom's cakes, cookies and other sweet treats. This one get's an honorable mention because …come on! How cute is this? I like to call this cake "A Groom's Best Friends." The detail on the beer can is amazing. But that little fondant model of thier dog steals the show!
I hope you've enjoyed this stroll down memory lane with us. There really were so many sweet moments with wedding cake at CJ's Off the Square last year. We can't wait to see what our couples have selected for this year!
And if you want to browse our flavors, take a peek at the links below.
More wedding cake resources: