A Whimsical Garden Wedding In Shades of Pink | October 8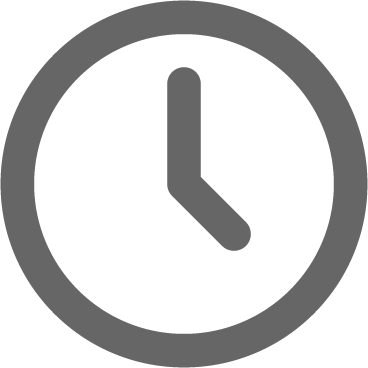 May 1, 2023
Lauren & Colby's October Wedding With Vintage Touches
"There was a feeling of being at home in the space and genuine care for each couple to walk through its doors. We felt so valued and heard from the moment we toured the space that it was an extremely easy decision for us to choose CJ's!" –Lauren (bride)

A Romantic Outdoor Wedding with Dramatic Florals in Pink
At the heart of Lauren and Colby's love story are two constants: their families and their love for their alma mater, the University of Michigan. The couple met in their freshmen psychology class, building a friendship first that eventually led to much more. Throughout their love story, both of their families have remained fully present, cheering them on. In fact, it was a visit with her parents that Lauren says sealed the deal for her.
"My parents were visiting one weekend [in college] and I invited Colby to join us for dinner. He was so kind and genuine, and truly fit right into my family. I remember my dad jokingly asking me, 'Where have you been keeping him?' I knew at that moment I wanted to be with him forever," said Lauren.
Six years later, the couple was on vacation with Colby's family in Hilton Head when Lauren was shocked by a romantic proposal.
"Colby and I kept walking onto the sand towards the water and eventually found a trail of rose petals and candles set up on the beach, just for us. When Colby got down on one knee and asked me to be his forever, I could hardly say yes fast enough before giving him a big hug!"
But the surprises didn't end there. Out from behind the fence popped Lauren's mom, who was documenting the entire proposal. The newly-engaged couple met up with Colby's family for dinner to find not just his family waiting, but hers too. They celebrated with a giant champagne toast, followed by both families laughing and planning for future celebrations to come.
Lauren says her and Colby were "absolutely glowing" after leaving their tour of CJ's Off the Square. There was no doubt in their mind that's where they wanted to have their big day. Along with planner Sidney Darby, the couple planned a whimsical and elegant wedding featuring bright pinks, blush, and gold.
Getting Ready
The couple prepared for their wedding day surrounded by family and friends at CJ's Off The Square. Aside from finding a venue, Lauren says her dress was a top priority. She wowed her groom and guests in a tulle ballgown with hot pink feathers from Monique Lhuillier.
"As soon as I tried it on, it felt like me. It was such a fun, light, and airy dress and it allowed me to be even more myself on my wedding day."
Lauren admits that while she dreamed of her wedding day many times, she underestimated how nervous she would be. She recalls the care and attention the team at CJ's offered her. One memory she said she'll never forget is walking through the doors on the morning of their wedding to find their planner Sidney decked out in a pink headband.
"Sidney knows how much I love a good hair accessory. It just truly exemplified the care and dedication of the team at CJ's."
Even when the nerves kicked in, Sidney was there to support the bride and pamper her while she got ready.
"I was so nervous that it was giving me a stomach ache! Sidney brought me a glass of ginger ale in the most beautiful pink goblet glass, which was so fitting, and much needed! That small detail exemplifies the efforts she took to make sure that I was cared for throughout the entire day."
Colby admits he was nervous too and said that having the groom's room to get ready with his friends was exactly what he needed on the morning of his wedding day.
"We all had super nervous, but excited energy, so it was nice to have time to relax! "
The First Look
Before all the guests arrived, Lauren and Colby (separately) got a sneak peek at the venue, decked out in the décor they had spent months planning with Sidney. Lauren said that seeing everything together was a full-circle moment for her. From the array of pink flowers from The Enchanted Florist that matched her gown to the champagne wall, both the bride and groom were overwhelmed by how perfectly the day came together.
They opted to share an intimate first look in the garden before the ceremony. Colby's reaction to his bride's colorful dress solidified her confidence and calmed her nerves.
In addition to her tulle dress with a classic V-neckline, Lauren wore blue shoes and a cathedral-length veil and blusher down the aisle. To play up the pink in her dress, her bridesmaids wore blush floor-length gowns with a variety of necklines. Their bouquets featured white and soft pink roses with pops of greenery.
The Wedding Party
One of Lauren's favorite moments from the day came after meeting up with the bridal party for photos.
"My brother came up to me to give me a big hug. He said, 'Lauren, that dress is so YOU.' That moment will stick with me forever!"
Colby's groomsmen wore classic black tuxedos with black bow ties. The groom, however, wore a unique suit jacket with a soft black pattern that made him stand out from the group.
The Romantic Outdoor Fall Ceremony
The couple exchanged vows in the gardens at CJ's Off the Square, surrounded by 100 family members and friends. Dramatic drapery opened to reveal Lauren to the guests as she walked down the aisle to "Wildest Dreams," by Taylor Swift, with her dad on her arm.
Her groom was waiting at the end of the aisle and says this slow-motion moment will always stay with him.
"My favorite memory from the ceremony was seeing Lauren walk down the aisle. I had listened to "Wildest Dreams" so many times, dreaming of that moment, so seeing it finally happen in real life was so special. "
The Silver Strings serenaded guests as the couple gathered at a romantic floral arbor created especially for them by The Enchanted Florist. The dramatic floral backdrop, covered in pink, light blue, and white hydrangeas, roses, delphinium, and greens, set the stage for their thoughtful "I dos," which was officiated by Lauren's aunt, Jill.
Every detail was perfect, which both Lauren and Colby attribute to CJ's Off the Square's full-service benefits. They described the process to get to the alter as "seamless," " stress-free," and "like being at home." The couple chose a classic white cake from Baked in Nashville that was adorned in stunning floral buds.
Their advice to other couples is to lean into all the venue has to offer. Unlike other venues, CJ's Off the Square offers planning, vendor selection, and of course, day-of execution of the wedding.
"I had complete faith in all of the partner vendors that were selected, and it took a lot of the stress and anxiety away so that I could truly be present and enjoy my engagement and the wedding planning process," said Lauren.

Colby added, "They truly checked all of our boxes. The team went above and beyond to make us feel excited and at home."
An Outdoor Reception With Soft Pastels
Guests mingled in the garden and entered the pavilion for the reception just after sunset. The venue was decorated in lush drapery, romantic candlelight, and a sea of pink and white floral arrangements. The round tables were adorned with blush and white linen tablecloths, along with vintage-inspired place settings. The white with floral accented plates, white linens, and classic silverware was the perfect balance of simply and elegant paired with the bold floral arrangements.
Lauren and Colby sat at a sweetheart table while her dad, and their bridal party gave speeches. Colby says this was on of his favorite moments of the entire day. He notes just how present they were, soaking up all of the love in the room.
The couple invited guests to enjoy a formal, sit-down dinner and full bar, including a specialty drink named after their Beagle, Blue. After a blessing from Lauren's grandmother, the guests enjoyed dinner before hitting the dance floor. The DJ kept guests on their feet all night.
Colby said, "Something that really stands out to me was our dance floor during the reception. It was full – no one was sitting!"
Between their customized signage, champagne wall and tower, and personalized touches, guests thought all the surprises were over with, when the bride and groom re-entered the party in different outfits. Colby switched into a white dinner jacket and Lauren stunned in a white blazer dress — ideal for dancing the night away.
As the evening wrapped up and guests gathered out front for their sparkler exit, Lauren and Colby shared one last intimate dance in the garden.
"This was such a nice, quiet time to have one last moment together to fully appreciate everything," said Colby.
The couple shared many memories and many laughs both in planning their wedding and celebrating with friends. They felt as though their day at CJ's Off the Square was the perfect way to kick off their new adventure: marriage.
Colby admitted that everything went even better than he had imagined, while his bride chimed in saying, there wasn't anything they would change about their day or the process to get here.
"CJ and her team have truly mastered the art of wedding planning, and for that, we are very thankful!"
The Fall Garden Wedding Dream Team
Photography: Meredith Benton Photography
Venue, Planning, & Design: Sidney Darby for CJ's Off the Square
Flowers: The Enchanted Florist
Rentals: Southern Events Party and Event Rental
Entertainment: Premier the Entertainment Company
Wedding Cake: Baked In Nashville
Ceremony Musicians: Silver Strings
Wedding Gown: Monique Lhuillier
Bridal Shop: The Bride Room
Bridesmaids' Dresses: Alfred Sung and Dessy
Hair & Make-Up: Hunter Paige by Parlour 3
---
Did you like this post? If so, sign up to get monthly real wedding inspiration delivered right to your inbox:
And if this looks exactly like what you want for your wedding day, let us know!! We would LOVE to work with you! Call or click to learn more about our full-service wedding and event packages.
(615) 216-7576