Less is More: A Minimalist Garden Wedding with Stunning Copper Details | October 29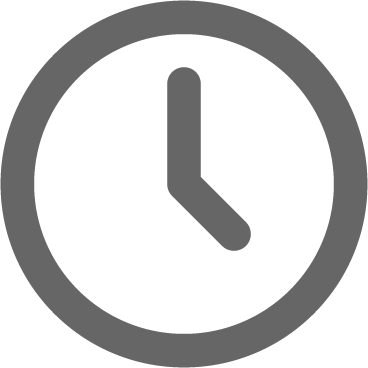 February 1, 2023
Liza & Baxter's Simple But Elegant Outdoor Wedding In Dreamy Earth Tones
"[The team at] CJ's thinks of EVERYTHING! We leaned on our planners so much for their advice from other weddings." – Liza, bride
A Minimal October Garden Wedding In Franklin, TN
Nashville couple Liza and Baxter met through mutual friends and sparks flew from the start. The heat was undeniable between realtor Liza and Hendersonville fire lieutenant Baxter, which culminated in a romantic and heartfelt proposal that included both of their families.
Baxter's son, Greer, was included in the surprise, along with Liza's parents.
"I think we both knew pretty early on, but really once I had met Greer and saw how easily the three of us clicked, I knew Baxter was the one," says Liza. "He proposed to me after asking my dad's permission to propose on the beach I grew up on, in Rye Beach, NH with my whole family and Greer watching. We had a celebratory lobster dinner after."
Their first priority when it came to wedding planning was picking a venue since they knew all their other decisions, like wedding dress, guest list, and menu would depend on where they got married.
"We booked our tour with CJ's the day after we were engaged!"
The couple worked with CJ's Off the Square planners Allison Adams and Brette Craig to curate an intimate, fall garden wedding for their families and a few close friends. They were drawn to a minimal fall color palette including copper, peach, rust, white, and greenery.
Getting Ready
On the morning of their wedding, Liza got ready in the bridal suite toasting champagne and getting pampered with her best friends and family members. She recalls this special time as a highlight from the day, along with the first time she saw the venue decorated for their wedding.
"When the flowers were put in place I took a moment to walk out and it made me tear up."
Liza surprised her bridal party with a first look of her in her dress, capturing their attention at the top of the staircase. She glided down the stairs in her unique Lis Simon bridal gown from Fabulous Frocks Nashville. The modern crepe fit and flare gown, featuring a wide V-neck and chiffon bishop sleeves that stole the show. The fitted bodice was accented with curved seams and buttons all the way down the back. Liza accessorized with a cathedral veil with small shimmering pearls to match her earrings.
The bride and her groom both agreed that they were completely relaxed on the day of their wedding, putting their full confidence in the planning team.
"We had a clear timeline and to do list provided through the whole planning process. We leaned on our planners Ali and Brette so much… It was truly a collaboration and they added so much value to our wedding day."
The First Look
While they weren't nervous over the details of the wedding, they were "desperate to see each other" before the ceremony. They opted to do a first look with Greer to stay calm and share a private moment before joining the rest of the guests.
The groom teared up at the sight of his bride, whose hair was pulled back in a classic ponytail with face-framing curls in the front. Baxter brought his A-game, sporting a classic black and white suit and tie, along with custom cufflinks engraved with their wedding date.
Liza says she appreciated the input of experts when it came to picking flowers, planning a menu, and decorating the tables. She loved the opportunity to be creative and curate a personalized experience, and her advice for other brides is to make sure they aren't swayed by too many outside voices.
"Put yourself first. There will be a lot of cooks in the kitchen, so make sure you know what would make your wedding a success in your mind first. For us, that was great food and a good time for all our guests (from a kiddo to grandma)."
The Fall-Inspired Bridal Party & Ceremony
Both Baxter and Liza had six of their closest friends and family members stand at the alter with them, as part of their bridal party. But the best man role was saved for Baxter's son, Greer. Liza's bridesmaids wore copper velvet gowns from Revelry, in a variety of styles, while her brides-man wore a black suit with a copper and orange tie. The Enchanted Florist created the bride's (and her maids') bouquets featuring white, pale pink, and orange roses and peonies, complimented by soft baby's breath and greenery.
They were married under the gazebo in the gardens with the October evening light glowing over their ceremony. They had just under 100 guests join them as they became husband and wife.
"We chose CJ's because it is an all-inclusive venue with a wedding planner included. We loved the intimacy of the venue and that we could have a smaller wedding. We wanted essentially a one stop shop that had a proven process for a successful wedding. And it was worth it 100%!"
When asked what their favorite moment from the ceremony was, they both agreed that a singular moment stood out.
"When our pastor asked us to turn and look at all of our guests- he explained that this exact combination of people will never be together ever again and that they all showed up to witness our commitments to each other. It was a beautiful moment to pause and let that truth sink in."
The Neutral Outdoor Wedding Reception
All of their careful planning came to fruition in the form of a beautiful outdoor wedding reception. The pavilion was adorned with white drapery and contrasting greenery that truly made you feel like you were in a garden.
The space was immediately inviting and warm, combining wooden farm tables and round tables with beige linen. For place settings, stunning black-rimmed glass chargers, copper utensils, and modern curved menus welcomed guests. Crystal candle holders, elegant table numbers, and lush floral centerpieces completed the rich October wedding aesthetic.
Liza had a specific vision for her big day and said she was most surprised by how easy the process was.
"Working with CJ's took all the stress of planning away. I think we enjoyed the cake and menu tasting the most, but above all else always being able to ask questions and get trusted answers made all the difference."
Guests enjoyed a traditional buffet, beer and wine, as well as two specialty cocktails picked by the couple. A string trio and DJ created the soundtrack for their evening of dancing and laughing with friends. Their delicious, three-tier white cake was made by Baked In Nashville.
Their favorite part of the reception was the speeches given by their family and friends.
"Baxter's son was his best man and delivered a tear jerking speech to the two of us. My childhood best friend and dad also very eloquently shared such nice stories from my early life that a lot of our guests wouldn't know otherwise."
To cap off the evening, the couple shared a private last dance. They were able to soak in the moment and reflect on the evening — something they highly recommend to other couples. After a grand exit from the house, the couple made their way to the Harpeth Hotel — their first walk as husband a wife.
"That walk together is something I'll remember forever."
The Neutral Fall Wedding Dream Team
Photography: Swak Photography
Videography: John Myers Photography
Venue, Planning, & Design: Allison Adams & Brette Craig for CJ's Off the Square
Flowers: The Enchanted Florist
Catering: Dream Events & Catering
Rentals: Southern Events Party and Event Rental
Lighting: Nashville Event Lighting
Entertainment: Premier the Entertainment Company
Wedding Cake: Baked In Nashville
Draping: Blue Nova Nashville
Hair/Make Up Artist: The Agency of Beauty
Bridemaids' Dresses: Revelry
Wedding Gown: Lis Simon Bridal from Fabulous Frocks Nashville
---
Did you like this post? If so, sign up to get monthly real wedding inspiration delivered right to your inbox:
And if this looks exactly like what you want for your wedding day, let us know!! We would LOVE to work with you! Call or click to learn more about our full-service wedding and event packages.
(615) 216-7576