A Romantic Garden Wedding Featuring Reds & Pinks | October 7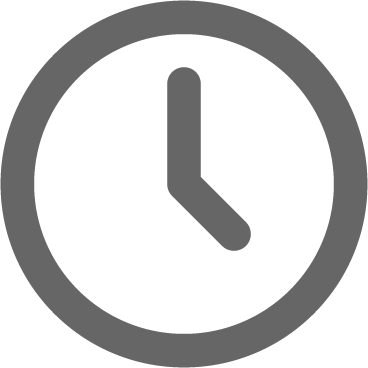 April 1, 2023
Elizabeth & Connor's Fall Wedding With Romantic Roses & Candles
"We looked at 100 venues in Nashville, but when we found CJ's, it was all over. CJ's has a classic, elegant charm, a certain 'je ne sais quoi' that is just enrapturing." – Elizabeth, bride
An Outdoor Wedding In October Featuring Pops Of Pink and Red
Mechanical Engineer Connor and Project Manager Elizabeth met through mutual friends. Over the years, their friendship began to organically grow, eventually leading to more.
"We already knew each other so well. The early days of dating for us were really just jumping right in, so that was really unique because we never had an awkward first date or anything like that," said Elizabeth.
They both agree that their second date was the "aha" moment when it came to their relationship. Connor planned an evening at the local minor league baseball game on dog night, which meant Elizabeth's dog tagged along for the date.
"The three of us just felt so natural, and we both knew that life had just gotten so much better having the other one with us," said Elizabeth.
They got engaged on Connor's birthday in a quiet corner of Big Spring Park in downtown Huntsville amongst blooming dogwoods.
They knew they didn't want a long engagement and immediately began searching for their dream venue. Although the couple lives in Alabama, the groom's family lives in Memphis and the bride's lives in Minnesota, making Nashville an easy destination for both sides. They knew CJ's Off the Square was the place for them the moment they walked in.
"When you walk in, it's just the most gorgeous building, you instantly feel like you've walked into an old friends home. You can just feel all of the love and happy memories that are held within the walls! The garden itself is stunning, a fairytale setting for a dreamy day!"
The couple worked with CJ's Off the Square planner Brette Craig to plan a traditional garden wedding for 80 of their family and friends, featuring bright pinks, dusty mauves, blushes, and reds.
Getting Ready & Wedding Party
Elizabeth and Connor got ready for their wedding in the bride and groom suites at CJ's Off the Square. The bride and her maids had their hair and makeup done upstairs as the venue got transformed all morning. Elizabeth admits she had a "pinch-me" moment while having her hair done for the big day.
"I was watching the florals arrive, having a mimosa, just taking it all in. I was completely relaxed, and I was like 'wow, all of this is going on for me around me, and I don't have to put it all together? This is amazing— I just get to chill and watch this already gorgeous space get decked out! How exciting, how amazingly relaxing, and how fun!'"
She spent the morning chatting with her closest friends and really enjoying one of the most important days of her life. Elizabeth's bridesmaids wore long gowns in a variety of styles in the color "cinnamon rose," which set the tone for the rest of the red and pink accents throughout the event.
Connor and his groomsmen wore classic black suits and bowties, perfectly complementing the bold color of the girl's dresses.
Elizabeth says she was shocked how stress-free and fun the planning and decorating process would be.
"I had steeled myself for 6 months of stress because I had watched many friends go through the process before me. But with CJ's, they take care of everything! The wedding day itself was like a dream, and I was so relaxed by the time it came!"
The First Look
Elizabeth says she was on the fence about doing a first look for fear it might spoil the traditional surprise, but she's glad they did one.
"It really helped our nerves being able to see each other before the ceremony. It was also super wonderful getting those posed pictures with family taken care of before the ceremony as well. It allowed us to use that golden hour/cocktail hour time to get pictures of just the two of us, and they really were the best pictures of the day."
The couple's first look took place in the romantic, lush gardens. Elizabeth was a vision in a tiered ballgown with delicate spaghetti straps and sparkly belt. Her sheer veil and ruffles on her gown caught the light during their couple photos.
"You're just more relaxed naturally after the ceremony, and that's just a great time to get more fun and more candid photos with your spouse."
The flowers for the day were created by The Enchanted Florist and featured a variety of bold blooms and classic favorites. The bridal bouquet was heavy in blush, featuring quicksand roses, cream and white ranunculus, burgundy dahlias, eucalyptus, and ruscus, cleanly wrapped with ribbon.
The Romantic Outdoor Fall Ceremony
Elizabeth and Connor's simple garden wedding drew from a warm and soft color palette including blush, red, pinks, as well as greenery and stark whites. The pavilion and garden were adorned in their colors as a string trio played Elizabeth down the aisle.
The bold colors paired with the still-lush garden was something Elizabeth will never forget, calling the memory "a dream." Connor's grandfather performed their wedding ceremony, making their vow exchange that much more personal and intimate.
After the "I do's" and some more photos, the couple returned to the venue to a surprise from their planner.
"Brette had set up our own little private cocktail hour in one of the front parlors. It was truly one of my favorite little moments from the whole wedding day, just getting to sit down and take a breath in private, and just grin from ear to ear at each other! It was our wedding day, and we really got to soak that up with one another in those moments."
The Rose-Centric Outdoor Reception
Everywhere you looked at Elizabeth and Connor's fall garden reception were classically romantic roses in white, red, and blush. The rustic, white reception tables were dressed with white hydrangeas, white stock, quicksand, and bundles of roses. The round and rectangular tables featured rose-colored table runners, gold-rimmed dinnerware, blush napkins, candles, greenery, and white draping from Blue Nova Designs.
The couple opted for a sweetheart table for just the two of them to enjoy. Elizabeth says she recommends this to any couple since it can be difficult to find moments to grab a bite to eat at your own wedding.
"The sweetheart table is another opportunity to absorb the day and memories with your new spouse, as well as providing you the opportunity to actually eat!" She adds, "I only got one bite of my cake because at that point, everyone was mingling and chatting and I truly didn't get a chance for more than that bite! Thankfully, Brette had thought of that too and sent us home with a couple of pieces!"
If you ask them to pick just one favorite part of the day, they simply could not choose. Both Elizabeth and Connor said their wedding was the party of the year and "the best of the best" from the cake from Baked In Nashville to the DJ from Premier Entertainment.
To any couples teetering about whether a full-service venue is for them, Elizabeth has just one piece of advice: do it.
"Oh my gosh, 150%!!! Do it!!!! If you want to have a wedding, don't try to DIY it. Don't try to coordinate your vendors on your own. At CJ's, they have the process down to an art form—Brette/all the planners know what they're doing!!"
The Fall Garden Wedding Dream Team
Photography: Hannah Kate Photography
Venue, Planning, & Design: Brette Craig for CJ's Off the Square
Flowers: The Enchanted Florist
Rentals: Southern Events Party and Event Rental
Lighting: Nashville Event Lighting
Entertainment: Premier the Entertainment Company
Wedding Cake: Baked In Nashville
Draping: Blue Nova Designs
Ceremony Musicians: Corwin Strings
Neon Sign: Nash Neon
Transportation: Nashville Chauffeur Inc.
---
See more real garden weddings at our Nashville wedding venue
Or learn more about our venue and all-inclusive wedding packages:
---
Did you like this post? Is this the kind of wedding day experience you would love to have? Let's chat!  Call or click to learn more about hosting your wedding at CJ's Off the Square. 
(615) 216-7576