Our Signature Wedding Cake Flavors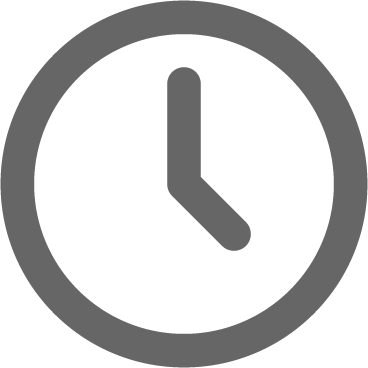 March 25, 2021
Wedding Cake at CJ's Off the Square
Our Classic and Premier wedding packages include a three-tiered wedding cake provided by Baked in Nashville. We just love working with Tiffany Riches and her team to dream up the most delicious designs that not only look incredible, but also taste amazing. You will work with the baker to design the cake but it's up to you to select the flavor. Here's how it works.
When it's time to order your wedding cake, your planner here at CJ's Off the Square will connect you with the bakery to order one of our brand new cake tasting boxes. You'll need a special promo code from your planner it to order your tasting box at no charge so make sure to wait for your planner to give you the green light before you dive in.
The cake tasting boxes are so fun! It's like a painter's palette of yumminess and is the perfect way to mix and match different cakes, fillings and icings to create a truly one-of-a-kind wedding cake.
Not sure where to start? Here are our signature flavors so you can try one of our favs, or make your own.
If you have questions about placing your wedding cake order, please give your planner a call. Otherwise we will be in touch when it is time to pick up your cake samples and meet with the baker.
Our Signature Cake Flavors
Wedding Cake
This traditional "wedding cake" flavor is a fluffy white cake with a natural and pure almond flavor with almond buttercream.
Strawberries and Cream
Fluffy white cake with fresh strawberries baked throughout, layered with vanilla buttercream and fresh strawberries.
Bourbon Vanilla Bean
Our traditional white cake but with a kick! We add boozy, fresh vanilla bean flecks into the batter to add a delicious bourbon vanilla flavor. Pairs well with vanilla buttercream or chocolate buttercream.
CJ's Raspberry Lemonade
Lemon cake layered with lemon curd, raspberry buttercream and finished with cream cheese icing. Can also be made with blueberry or strawberry buttercream.
Chocolate Caramel
Dark and decadent chocolate cake layered with homemade caramel sauce and caramel buttercream.
Chocolate Peanut Butter Cup
Dark and decadent chocolate cake layered with peanut butter buttercream and peanut butter cup pieces.
Choco-nuts
Chocolate cake layered with coconut buttercream and toasted coconut pieces.
Cookies & Cream
Chocolate cake layered with vanilla buttercream and crushed Oreo's.
Birthday Cake
Fluffy, white, vanilla cake with colorful confetti sprinkles baked throughout and is often paired with our vanilla or chocolate buttercream
Coconut
Coconut cake layered with creamy coconut buttercream and toasted coconut pieces.
Lemon
Fresh squeezed lemon juice and zest goes into this cake. Then we layer it with homemade lemon curd and vanilla buttercream.
Red Velvet
The red velvet cake you know and love with decadent cream cheese frosting.
Vanilla
Fluffy, simple and delicious white cake. Pair this with chocolate or vanilla buttercream and
perhaps some fresh strawberry filling or crushed Oreos (or both!).
Chocolate
Dark and decadent chocolate cake often paired with chocolate or cream cheese buttercream
---
Wedding Cake Inspiration
If you already have a good idea of what you want your wedding cake to look like then you are off to a great start. If you need a little help, we have a great cake gallery on our Pinterest Page. Even if you don't have a Pinterest account, you can still view the images and save your favorites to your laptop or screen shot it with your phone to create a folder of your favorite looks to share with your planner and baker.
Wedding Cake Inspiration Board
And just to give you a little bit of extra help, I made a video to show you how we use Pinterest to share ideas and inspiration for your wedding cake here:
Have fun dreaming up your wedding cake design. As always, my team and I are here to help. Give us a call if you have any questions, want to brainstorm ideas or need a little help ordering your complimentary tasting box. We can't wait to see what you dream up with the incredible team at Baked in Nashville.
XO,