Anetta & Jonathan's Elegant June Garden Wedding | June 5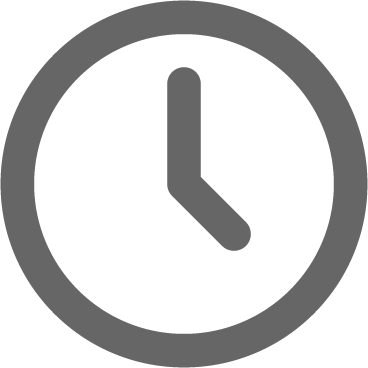 December 3, 2021
"Once the planning process started, we knew we had made the right choice choosing this venue. Alli, our wedding planner at CJ's Off the Square, made each planning meeting so fun, easy, and productive." – Anetta

Anetta + Jonathan's Neutral Nashville Wedding With Pops Of Sea Glass
Nashville residents Anetta and Jonathan can recall the exact moment they both fell for each other.
"During a trip to New Orleans, it started downpouring rain while we were out exploring," recalls Anetta. "Jonathan and I got caught in the rain and it was a beautiful, magical moment."
Jonathan popped the question on a hike in Chattanooga in 2016, however, the couple says it was really important to them to slow down and enjoy their engagement before jumping right into planning.
As they began dreaming of their big day, they planned to celebrate together with their families and close friends in Tuscany, Italy. However, with travel restrictions and health concerns on the rise, they ultimately decided to reimagine their wedding plans and celebrate closer to home.
With a new location and safety in mind, the couple focused their search on outdoor venues in Nashville, preferably one that made the planning process simple. With the help of Allison Adams, from CJ's Off the Square's planning team, they created a chic and intimate wedding that was simple and sophisticated.
The Elegant Wedding Details
When it came to the details of their wedding, Anetta and Jonathan wanted an elegant, minimal style. They selected a neutral color palette of ivory, cream, champagne, and gold and added a pop of sea glass to create a minimalist, summer table-scape. 
This classic color palette continued throughout the bridal party, who wore blue suits and sparkly gold gowns. For flowers, they chose classic white roses and greenery from Belles Fleurs. 
Keeping true to his personality, the groom chose a bold suit that showcased his fun style. He stunned in a bold, garnet suit with a black bowtie. A true statement piece that also happened to be a nod to the traditional cultural details they incorporated throughout their plans. Wait until you see their wedding cake!
The bride wore a fit-and-flare gown with all-over lace and a delicate veil with crystal beading on the hem. A truly stunning pair, to say the least.
The First Look
"Plan a lot before the wedding, but on the day of the wedding, relax and enjoy the fruits of your labor." – Anetta, bride

The Outdoor Wedding Ceremony
They exchanged vows in the lush gardens at CJ's Off the Square with 60 of their closest friends and family. Upon reflecting, the couple admits they both messed up their vows a bit, but in the end, agreed "it made the ceremony more authentic and relieved some pressure. "
The Reception
For Anetta and Jonathan's engagement, they planned a party to celebrate with those closest to them. For the party, Anetta surprised Jonathan with the Chinese cultural "dragon dance" performed by professional dancers! When she told her planner, Allison, that she would love to incorporate that same dance into their wedding reception so their guests could experience something so special to Jonathan and her, we at CJ's couldn't have been more excited. Cultural traditions make everything more fun! It's safe to say the guests really enjoyed such a personal and unique touch to the evening.
As they continued to keep personal touches a priority, the couple wanted to highlight their first dance since they met in a swing dancing class. "Our first dance was my favorite memory. Since we met dancing, it was great to display our love," remembers Anetta.
The Elegant Summer Garden Wedding Dream Team
Planning & Coordination: Allison Adams for CJ's Off the Square
Photography: John Myers Photography
Flowers:  Belles Fleurs
Catering: Dream Events and Catering
Cake: Baked In Nashville
Rentals: Southern Events Party and Event Rental
Entertainment: Premier the Entertainment Company
Bride's Dress: David's Bridal
Venue: CJ's Off the Square
Did you like this post? If so, sign up to get monthly real wedding inspiration delivered right to your inbox:
And if this looks exactly like what you want for your wedding day, let us know!! We would LOVE to work with you! Call or click to learn more about our full-service event packages that make planning your next celebration SO EASY! 
(615) 216-7576