There's A Better Way To Plan Weddings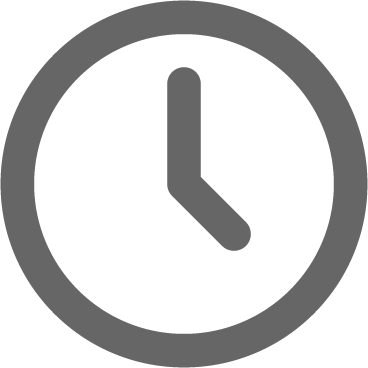 January 27, 2021
Do you still do New Year's Resolutions?
I've never been really big on new year's resolutions because I am a firm believer that every day, every minute, even, is the chance to start fresh. You don't have to wait until your birthday or next month or the new year to get started on making a positive change in your life.
But putting 2020 firmly in the rear view mirror felt important this time around. So my twist on making a resolution was to create a fresh vision for myself and my team here at CJ's Off the Square.
2021's vision is all about value.
My personal mission for 2021 is to bring even more value to couples.
This includes our sweet couples getting married at CJ's Off the Square but I also wanted to share my knowledge with any couple getting married anywhere.
I have been planning weddings for 15 years (and counting) and I know a thing or two. I also still love it. Maybe now more than ever. And when it comes to planning a wedding, many couples run into a lot of roadblocks along the way. What seems easy at first can quickly become complicated and overwhelming.
I believe my purpose in life is to help couples untangle the complicated parts of wedding planning, and to provide a smooth and easy path towards a celebration that is truly personal and meaningful for them.
Being engaged is such an incredible time in life. You've found "the one" and you are committing your life to theirs to create this new, amazing family unit that has never existed before and will never exist again.
Think about that…. Marriage is really incredible. I believe your engagement should be all about preparing for marriage, because there is a lot to consider when you are merging lives. I think so many people get engaged and then put planning for marriage on the shelf for a few months and dive into all there is to do to plan a wedding. The minute that ring gets on that finger there may be a few days of bliss and giggles about what's to come, but then its like GAME ON, WE GOTTA PLAN!
Am I right?
I mean seriously, when you told your friends that you just got engaged it's like… "oh, congratulations! I am so excited for you" and then the very next thing is "have you set a date" or "where are you going to get married" or "let's go dress shopping this weekend."
Think back to when you first got engaged. You may have announced it on the socials first, but when you actually called your best friend or your mom or your sister or your brother, what were some of the questions they fired back after – hopefully – their initial excitement. It's like one minute you're engaged and the next minute you have a second job planning a wedding.
It happens really fast and if you're not careful, you can get swept up in that current of wedding planning and forget that the whole point of the wedding is to celebrate the fact that you are starting a new family unit with this other person.
What I really want to share with you today is that there is a better way to plan weddings.
They don't have to be stressful or full of drama. If you have a strong process in place that helps you create space to keep your marriage at the top of the list, then you are off to a great start. And that is what we do here at CJ's Off the Square.
I LOVE weddings. I LOVE working with couples to understand what is important to them, what matters to their family and friends, how they want to remember their wedding day, and then putting together a plan that makes it all happen for them.
Here at CJ's Off the Square, we are a venue, yes, but the venue comes with a team of wedding planners who'll walk you through the entire process.
We have a streamlined the planning process. It helps you focus on your priorities, eliminates what doesn't matter to you and then takes that vision, adds some style and creates a wedding day is truly made for you – rather a cookie cutter wedding that looks like what a wedding is "supposed" to look like.
For me and my team, it's all about the process first and foremost, because this is what really allows your personality and sparkle to rise to the top. Then we can take that and run with it to create an incredible experience for you and your guests on your wedding day.
And then, when your wedding day comes, you can just relax and enjoy every moment because you don't have to do anything but show up. Seriously… that is it! My team takes care of the rest. We take care of all of the set up and you are worried if it will be what you want because you've already seen and approved the color coded floor plans (you know they have to be color coded!) We also work together to create a personalized wedding day timeline so you and everyone if your wedding party know exactly where to be and a what time. It really does make things so much easier.
OK, so I know I've gotten off track. So let me circle back. 
I started out with sharing that my mission for 2021 is to bring more value to couples.
Part of this vision is coming to life every Tuesday at 10 AM CST on Instagram.  We just launched Q&A Tuesday, a chance to ask me your most burning wedding planning questions. on Instagram Live.
If you are one of my clients here at CJ's Off the Square, awesome! Please join us! But this is truly for anyone planning a wedding. I am happy to answer your questions and even point you in the right direction if a local vendor could help. 
So let me know your questions. Just send them via DM on Instagram @cjsoffthesquare. 
And even if you don't have a question, you will probably get a lot of value from tuning in to hear the answer. Sometimes someone else will have a question you never even thought to ask and the answer can be really helpful.
Hope to see you Tuesday!
XO,