A Note From CJ: Staying Cool During Uncertainty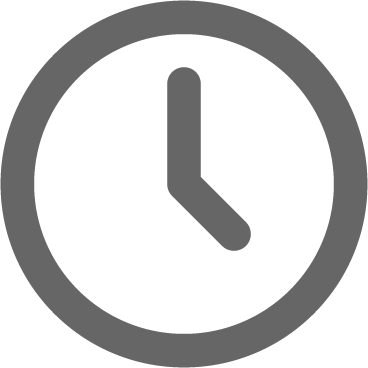 July 9, 2020
I just got back to the office after a week-long stay-cation. I'm not going to lie. It wasn't all that awesome. It was a much-needed break for sure and I am grateful for the time away from the office. But it was not even close to the family vacation to San Diego that was planned, which has become an annual ritual for our family.
I'm a tried and true Tennessee girl now, but San Diego has my heart. We vacationed there as kids and it still has that same magic for me as an adult. I love that city. Love the weather, love the vibe, love the food! Every summer, Sweetie and I meet up with my brother, sister and their families in Mission Beach and it is treasured time. Whether we are on the beach or by the pool (here I am with Willoughby and my sweet niece Emma last year) every moment is wonderful and we always come back from that siesta feeling re-charged, re-connected and ready to finish out the year strong.
But you know, 'Rona happened.
Sweetie and I have decided not to travel right now and keep to a pretty strict quarantine routine in order to stay safe and healthy for our clients. Because I see clients every day and host events most weekends, we felt it would be best to keep our personal lives on lock down just to be on the safe side. I wish I could tell you how we made the best of things and how great it was to sleep in, watch favorite movies and order tons of take out – which we did – but it was still really hard to get over the fact that we were missing out on what has become my favorite week of the year. I love it even more than Christmas y'all! Not seeing the fireworks over Mission Bay while the kiddos run around with sparklers and not being able to catch up with my brother over a beer at Ballast Point gave me a lump in my throat that stuck with me the whole week.
It's not all doom and gloom in the Dickson house my friends. Far from it. But I do think it's good to call out our disappointment and admit when we are frustrated with circumstances outside of our control. I think it is also ok to be just plain sad and to grieve the memories we won't be making this year in order to make space to truly experience what is happening right now. It was time to adjust expectations and start making the best possible choices with the circumstances that we can control. For me, that meant it was time for a mindset shift.
I spent a lot of last week focusing on what I am grateful for: an incredible, loving and generous husband; a family who loves me to the moon and back and never lets me forget it; the sweetest pup in the whole world; a business that I love and the clients who make it possible, and the best darn team a girl could ask for. We have a roof over our heads, plenty to eat, and probably too much to drink.
I also spent time letting go of all the feelings that I am simply tired of feeling: overwhelmed, anxious, worn out and worried. Those just aren't serving me (or my clients)! They are real though …and I am not going to deny that they exist or simple shove them down and slap on a happy face. I tackled them head on through meditation, journaling, and daily naps. I told them "thanks for showing up and trying to protect my heart through this crazy time but you can go now". I'm done with you. Hasta la vista, baby.
Has the world changed in a week? Nope. But I think I did.
Can I say that I returned to the office refreshed? Um, …not exactly. I sincerely miss the San Diego sun and all the vacation vibes. But, I did come back with a fresh perspective.
I can't control everything that is happening right now, but I can control my thoughts and feelings about it. The experiences I am missing out on? They can still happen, just a bit later or even just a bit differently than originally planned.
For now, eating an ice cream sundae with my niece on Facebook Messenger and having a pint with my cousin in London over Zoom will just have to do. It's not ideal and it's not what I planned on, but it is what it is and I accept that. Worry ain't gonna cure COVID and anxiety isn't going to heal racial injustice. But a clear head and an open heart just might.
What about you? What are you doing this summer to keep it cool? Did you have big plans that got bumped? How have you adapted your plans to turn your frown upside down? I'd love to hear what is working for you.
Sending you the biggest hug from Franklin,