A Nashville Garden Wedding In Earth Tones | November 12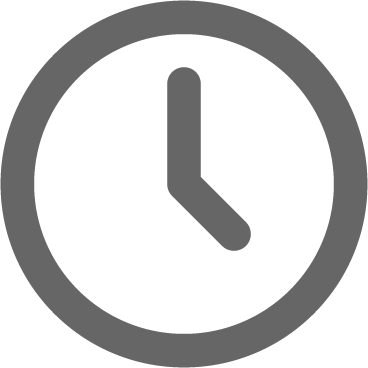 March 1, 2023
Brooke & Stephen's Outdoor Wedding In Dreamy Fall Colors
"I don't think I would have been able to get married anywhere else." – Brooke, bride
A Nashville Garden Wedding In Earth Tones
Nashville couple Brooke and Stephen met years before their fall garden wedding, but fell out of touch until 2020. They reconnected over social media and sparks flew.
"We both knew pretty early on that this was it for us. About a month in, I couldn't see myself marrying anyone but Stephen. He was everything I wanted and everything I never knew I needed," said Brooke.
Stephen proposed around family on his own birthday, which was the perfect cover up. Brooke recalls the day saying she was taking her sweet time getting ready because Stephen is "notoriously late." On this particular occasion, however, Stephen was in a hurry to get to the party on time and get down on one knee before the sunset. She remembers him more nervous than usual, but admits she brushed it off as nothing. To her surprise, the couple arrived to the party to their song playing and pictures of them, flower petals, and candles. She knew this was it.
"He took me down to this area where there were a bunch of flowers and a ring box sitting on a table and that's where he proposed. I was so shocked and so overwhelmingly happy. It was truly the best proposal I could have asked for."
Picking a venue was the very first priority for the couple once they were engaged. They admit they didn't even look at anything else until they had settled on a venue and date.
"We chose CJ's Off the Square because it's an all inclusive venue. Planners who know every square inch of that place and have a relationship with your vendors takes so much stress off your plate."
The couple worked with CJ's Off the Square planner Sidney Darby to create a classy cocktail affair for around 100 family members and friends. The November wedding color palette was inspired by the fall season featuring burnt umber, forest green, emerald, sage, champagne, blush, and clay orange.
Getting Ready
On the morning of their wedding, the couple spent time individually with their friends and family members in the bridal and groom suites. An unseasonably chilly November surprised guests and could have stressed out the couple, but Brooke says the team at CJ's Off the Square had everything under control.
"Our wedding day was FREEZING and CJ's handled it like pros. I'm so thankful for all their hard work to ensure our guests were comfortable and included on our day."
The bride, her bridesmaids, and her mother did their hair and makeup throughout the morning while spending time together celebrating the newlyweds-to-be. A special guest joined the crew: her lifelong hairdresser.
"She colored my hair the night before my wedding and the next morning she was there to slowly do my hair throughout the day so I wouldn't feel overwhelmed. She eased my nerves so much that day. I've known her for so long and having her there truly helped SO much."
The men enjoyed cocktails and a few games of poker to calm any pre-wedding nerves. Before the guests arrived, Brooke was able to get a sneak peek of the ceremony and reception space. This reveal was everything to Brooke, as her favorite part of the entire wedding planning process was making their place setting selections.
"[I loved] picking out all the small details for the reception! I feel like that's where we got to show off our personality and taste the most. I loved seeing our vision come to life and getting a glimpse of what was to come before the big day."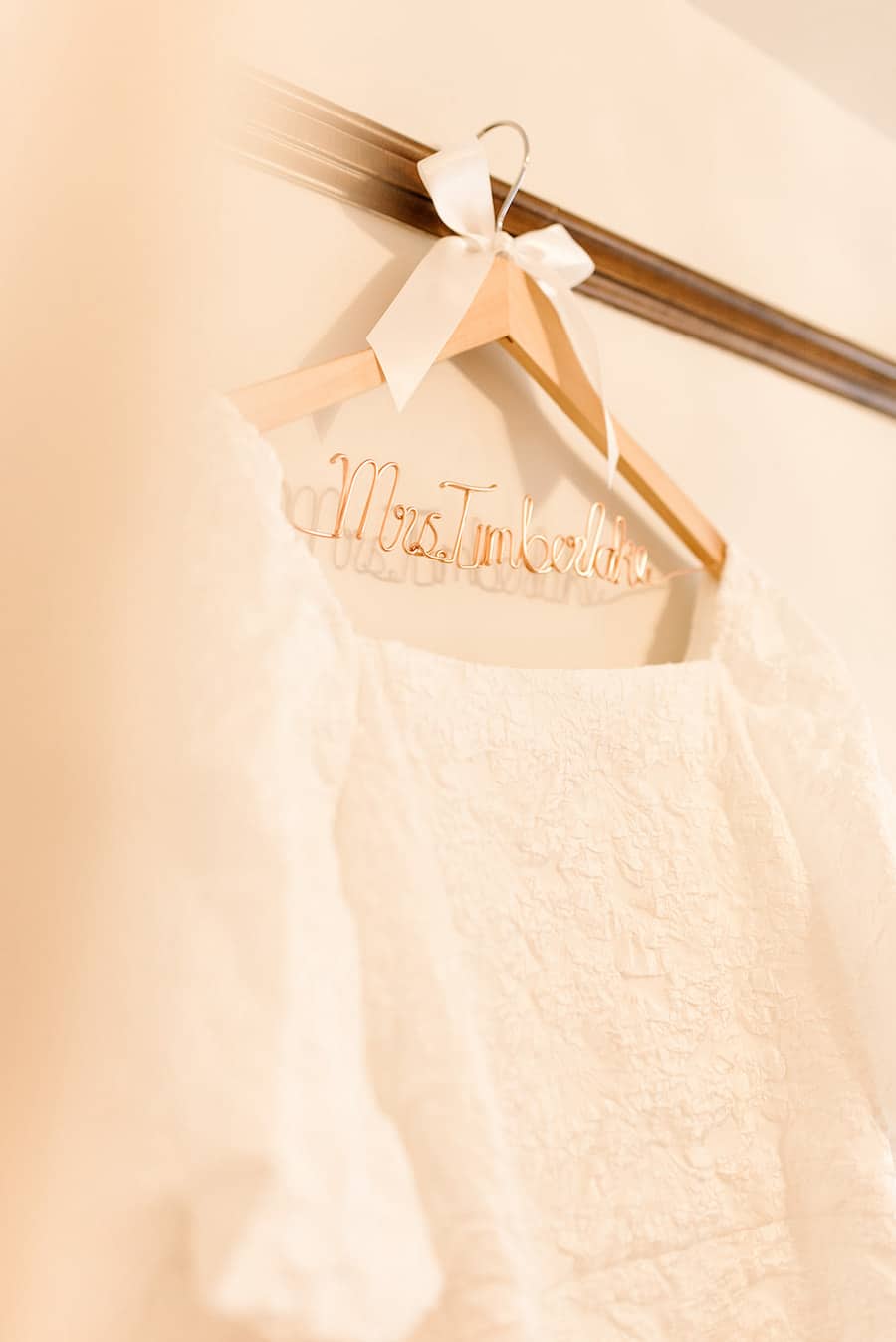 The First Look
Brooke and Stephen shared their first look on the front porch of the house, an intimate moment between the two of them. The groom waited on his bride in a classic black suit and bowtie. His bride stunned in an A-line gown from Low's Bridal with sheer bell-sleeves and a wrap-front empire waist line. An open-back and delicate buttons all the way down were completed by subtle pearl earrings and a pearl-covered veil.
The Romantic Outdoor Fall Ceremony
The couple was married under the gazebo in the gardens on a chilly November afternoon. An arch of florals surrounded the couple as they exchanged vows in front of their guests. A friend of the bride and groom officiated their wedding. During the ceremony, Brooke and Stephen took part in a unity candle ceremony. To set the tone, the bride's sister sang while the groom's brother accompanied her with a guitar.
"It was such a quiet and special moment for the two of us. We were able to stand up there and take in our wedding ceremony. [To] see everyone who came to be with us and see each other before we became husband and wife was just amazing."
Their wedding party carried out their earth tone color palette. The men wore custom black suits and bowties, while the bridesmaids wore mismatched gowns in shades of green, champagne, and orange. These bold colors were brought together with beautiful flower arrangements. The bride and her maids carried bouquets featuring jasmine vine, roses, blush and cream sweet peas, cream dahlias, and terracotta carnations.
The November Organic Wedding Details
Stephen and Brooke loved that CJ's Off the Square is an all-inclusive venue with existing relationships with world-class vendors. The couple worked with Southern Events, Nashville Event Lighting and Premier Entertainment, to name a few.
"Not having to find a million vendors and the logistics of all of that on my wedding day gave me so much peace."
Baked In Nashville created the Timberlake's classic wedding cake. The three-tier cake was simple yet elegant, with almond buttercream icing, fresh sliced strawberries and decorated with fresh flowers and greenery.
Guest tables filled the pavilion, as well as some of the spaces inside the historical house. Muted blush linens and rustic farm tables were adorned with minimalist candle décor, textured white plates, and crystal glassware, allowing each table's floral centerpiece to standout. Like Brooke's bouquet, the table arrangements were made by Fine and Foraged Florals. These asymmetrical centerpieces were filled with wild copper beech greenery, blush dahlias, Sahara spray roses, and some rust colored cremonas. Additionally, some of the tables featured dried flowers and greenery as a lush runner.
The custom neon sign made for a perfect photo backdrop with family and friends and their vintage phone guest book "After the Tone", where guests could leave messages for the couple, were a huge hit. Little details like the string quartet, an outfit change, and napkins featuring their dogs made the day a perfect reflection of the new Mr. and Mrs.
The DJ kept guests on their feet all night and the newlyweds changed into their favorite sneakers to keep up. Before their grand exit, Brooke and Stephen enjoyed one last intimate dance as guests gathered around the front of the house.
"Everyone went to line up for the exit and we got to dance, just the two of us, for the last time. We reminisced on the best day of our lives and took it all in one last time before heading off as husband and wife!!"
The Neutral Fall Wedding Dream Team
Photography: Madeline Rose Photography
Videography: Lauren Kerstell for Roark Design Co.
Venue, Planning, & Design: Sidney Darby for CJ's Off the Square
Flowers: Fine and Foraged Florals
Rentals: Southern Events Party and Event Rental
Lighting: Nashville Event Lighting
Entertainment: Premier the Entertainment Company
Wedding Cake: Baked In Nashville
Stationary: The Knot
Wedding Gown: Low's Bridal
---
Did you like this post? If so, sign up to get monthly real wedding inspiration delivered right to your inbox:
And if this looks exactly like what you want for your wedding day, let us know!! We would LOVE to work with you! Call or click to learn more about our full-service wedding and event packages.
(615) 216-7576