Ask CJ: All About Hotel Room Blocks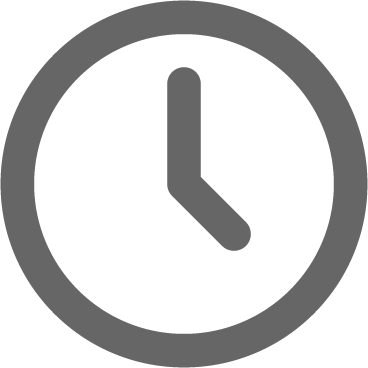 September 16, 2022
Question
"What's the deal with hotel blocks? When do we book them, what can we negotiate, what should we consider and how do we estimate the room number?"  – Schyler
Answer
Great question Schyler!
Here are a few tips to get you started:
When to book your hotel blocks:
Once you have confirmed your venue and wedding date. I would do some research and identify 2 hotels that are conveniently located to your venue within a month of finalizing the location and date.
Start with a short list of 3 – 5 options that you like, then speak with the group sales manager at each one about specifics. You should be able to select 2 from that list.
I usually recommend choosing one that is more full-service for guests who may want the option for more amenities. And a second that is a bit more budget friendly, but still suits your style.
For us here at CJ's Off the Square, I suggest the Harpeth Hotel (which is one block away) and has excellent amenities. It is on the pricier side but still not as expensive as downtown Nashville. And the location, restaurants and style just can't be beat. There are about 70 other hotels from every brand within 10 minutes and we like The Embassy Suites, The Drury Plaza, Aloft and the Marriott. And again, everything in Williamson County is usually about 20 – 30% less than comparable brands in downtown Nashville.
A great resource for Franklin area hotels, vacation rentals and more is Visit Franklin
What to negotiate:
The larger the brand or size of the hotel, and the less busy the time of year, the more wiggle room you have to negotiate. Always ask if they offer a complimentary wedding night for the couple. Many do, some will if the block is large enough. Some won't. But always worth asking. If you get a no on a complimentary room, can they offer an upgraded room? Maybe a suite with more room for the wedding party to get ready in. Or perhaps a room with a view or balcony etc.?
You will also want to discuss the hotel's attrition policy. This is the policy that dictates if the number of rooms that in your block which have to be filled (i.e. you are responsible to pay for any rooms in the block that your guests didn't book) or if the hotel will simply release them after a certain date if they haven't been filled. Every hotel is different. I recommend at least 1 of your 2 selected hotels to allow you to release any un-booked rooms around the 30 day mark.
The hospitality industry is still recovering from massive COVID set backs. There isn't a lot of price negotiating in the industry right now, especially in a metropolitan area like Nashville that is so popular. However, hotels are still very competitive and want your business. They will usually find a way to sweeten the deal somehow – whether that is a perk for you as the couple or a competitive rate for your guests. Personally, I think perks for the couple or my favorite. 😉
Things to consider:
Consider the needs of your guests. Put yourself in their shoes …or think back to a time when you were a guest at a wedding out of town. What did you like about the hotel you stayed at? What didn't work well for you? I am usually looking for:

Proximity & ease of travel to the wedding venue
Proximity to things to do/area attractions
Are there restaurant and/or bar at the hotel or within walking distance? Especially for wedding weekends, guests usually want to meet up and hang out with each other outside of scheduled wedding activities …so how easy is this to do?
What other amenities do I need in a hotel? Room service? A gym? A pool?
Does the hotel have event space for secondary events like rehearsal dinners or brunches? Can they offer you a better room rate if you book a secondary event like that with them?
How to estimate the number of rooms you'll need:
The hotel group sales person can help you determine the size of your block based on the unique factors of your wedding. Big picture, you'll want to consider:
How many guests are local vs. how many are traveling. And also consider families/couples vs. individuals.
If one of the hotels you would like to book with with requires you to fill the block (you have to pay for all of the rooms that you reserve), do a smaller block there and a large block at the second hotel, which hopefully has a more generous attrition policy.
Tell your close friends and family which hotel you feel is best and tell them the rooms are very limited and to book it ASAP. Usually, you can add to a block if it gets filled regardless of the attrition policy …so start smaller and then add as needed.
In summary
The closer you get to the wedding, the stricter things get. Planning in advance will help you find the best options to provide your guests with a great experience.
If your wedding is located in Franklin or Nashville, TN, I would start with a smaller room blocks. Close friends and family will probably use these. ,Other guests may want to book the hotel of thier choice based on loyalty points or other apps that they regularly use to find deals. I don't want you to be over committed or stressed. After all, you are creating the block to help your guests ..so don't let this turn into a pain point.
The concept of a wedding block is still alive and well, but not nearly as important as it was 10 years ago.
I hope this helps! If you decide to book with us here at CJ's Off the Square, we are happy to help create a curate list of recommendations for you once we have a chance to better understand your needs. That's all part of our planning process which is included in every wedding package we offer.
Here's a link to schedule a tour with us if you haven't ready:
XO,