7 Things To Know Before You Start the Wedding Planning Process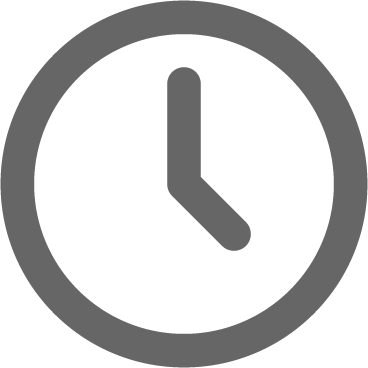 January 15, 2022
You've got your wedding checklist. You're ready to dive into the planning process. Before you get into all of the details though, you want to make sure that you're approaching this the right way.
Whether you are choosing to plan this alone, with your spouse, your entire family or just a wedding planner, there are a few things you should definitely keep in mind in the months leading up to your wedding.
1. Trust Your Vendors
Wedding vendors are professionals. They have helped countless couples create the perfect wedding day. The more you trust the people you are hiring to assist you, the more enjoyable this process will be.
Take the time to research your vendors. If you loved something you saw at a friend's wedding, ask them for the name of the business. Do a quick Google search for wedding vendors like photographers, venues and caterers in your area and investigate the ones with the best reviews.
If you've already hired a wedding planner or maybe a photographer that you just love, ask for thier suggestions. But once you've done your research, met with the vendor and decided to hire them, let them do their jobs.
2. Be Patient
It's completely understandable that you want your day to be perfect. But keep in mind that your venue and your vendors are probably working with a several other couples. They also have a life outside of thier job, just as you do. So try to be patient when you don't get an instant response when you are working on your wedding plans on the weekend or at midnight on a Tuesday.
Your vendors are often doing what they do best (the same thing you hired them to do for you) on the weekends and unable to answer email or DMs. Know thier office hours and trust in the fact that your vendors are dedicated to making you happy. A little kindness, patience, and respect will ensure your planning goes more smoothly.
3. It's Ok to Not Be Aware of Everything
There's a lot that happens behind the scenes that couples don't know about and that's actually a good thing.  Planning a wedding is no easy feat and there is always a chance that something could go wrong. Don't try and keep track of every little detail during the planning process, especially if people are already tasked with taking care of certain things. Just make sure you take the time to read your contracts and timelines. Don't be afraid to ask questions if you are unsure about something, but don't obsess over the tiny details. Focus on enjoying your day and not just planning the day.
4. This is about the Two of You
Remember,  the two of you are entering this marriage and it's important that you both make decisions about your big day. Don't let other people take over the planning process and deter you from doing things that make you happy as a couple either. This day is about the two of you, not other people.
5. Agree to Disagree
Fighting during the planning process is not a sign that you shouldn't get married. There is a lot of pressure involved with planning a wedding so if you do fight, take a breather, remember why you're getting married, and pick things up again when you're both calmer. Take some time to talk about what is most important to each of you as well as any other key players in the planning process (like a parent). Talking about priorities at the beginning and understanding what you are willing to compromise on will go a long was to avoiding disagreements.
6. Tradition is Not Mandatory
If there are certain aspects of a traditional wedding that you simply can't get on board with, that's totally fine! There is absolutely no rule that says you have to wear white, have a first dance, cut a cake or throw your bouquet. This is your day!
7. Not Everything Has a Price Tag
You don't need to spend money to impress your guests. Your wedding is about you and your partner coming together. A beautiful ceremony or a meaningful first dance is something money can't buy so don't forget about these important moments as you plan your wedding.
Remember to take a break from the planning if it all gets too much. This is supposed to be a wonderful and enjoyable time in your life, so make sure that you aren't losing sight of what's important as you plan your wedding.
Photo Credit: Jen & Chris Creed Photography