The 4 Boxes Your Wedding Venue Must Tick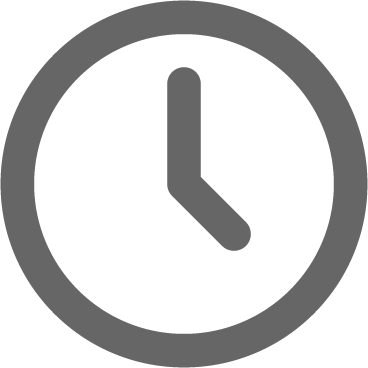 October 20, 2021
As a venue owner and wedding planner, I'm often asked by brides and grooms what they should be looking for when choosing a wedding venue. And my answer is always the same: start with the basics.
Size

Price

Style

Availability
Size
The very first step in your research should ensure that every venue you consider will accommodate your guest list. So do a bit of homework on the front end and put together a rough draft of your guest list. This doesn't have to be the final list. But it will give you a ballpark of how many people you may want to invite, which will be a good guideline for the size your venue needs to be. 
Remember that fairytale Goldilocks and the Three Bears? You may have to channel your inner Goldilocks when it comes to finding the right size venue. Not too big, not to small. You want it to be just right.
At CJ's Off the Square, we can comfortably accommodate up to 135 guests.
We specialize in small to medium sized groups and our intimate outdoor setting ensures that even a smaller guest list won't feel swallowed up in our space. Based on the number of people you are expecting, we'll create a custom floor plan for you, designed for the ideal flow from ceremony, to cocktail hour, to reception. It's all part of our signature planning process that ensures the look and feel of your wedding day is perfectly suited to your style and guest list.
Price
Price is an important factor as well. I put it second because if the venue doesn't fit your guestlist, it doesn't even matter how much it costs. 
My advice for you when it comes to price is to try to see past the dollar signs to understand the true value of what the venue offers. Is it just a space …and you will have to do the rest (style, decorate, catering, cake, entertainment etc.)? Does it include planning and coordination …or is that something else you may need to invest in to ensure the day runs smoothly? 
Your time is extremely valuable and the more a venue can do for you, the better overall value it is in the long run. 
Style
When it comes to the style of the venue, I'm talking big picture. Like, do you envision your wedding in a rustic barn? In a garden? In a ballroom? 
I put this toward the bottom of my list of prerequisites because, in my option, it can be flexible. If you have your heart set on a renovated warehouse downtown, but the space is vast or too expensive, you might find yourself open to other types of spaces.
So keep an open mind when you think of the style of the venue. Start with what you are drawn to, but be open to exploring other styles if your first idea isn't hitting the mark. 
Availability
The final box to tick is availability. Originally, I didn't include this on my list because for me, availability can be flexible. It's more about finding the right space that being fixated on a specific date.
That being said, there are certainly times when it makes total sense to select the wedding date first, then try to find the venue. Sometimes your calendar really isn't in your control and you have to work within a very specific window of opportunity.
But if you can be flexible, you will have so many more options to choose from.
If the Saturday you had your heart set on is already booked at the venue you've fallen in love with, consider a Friday or Sunday on the same weekend. In my experience, your family and friends will still make every effort to attend your wedding, even if it is on a less traditional day than Saturday.
I've seen Sunday grow in popularity over the past few years. Many couples actually make it thier first choice as it still only requires guests to take one day off of work if they are traveling.
That being said, I am a big believer that the right space will be available for the right couple on the right date.
By being flexible on your date, even by a day, it will go a long way to helping you find the right venue.
What's Next
So now what? You've got a rough draft of your guest list and a short list of venues that tick all three of these boxes? What then?
Read "The 1 Thing No One Tells You About Choosing Your Wedding Venue" for what I recommend you do next.
And if you're reading this and think that CJ's Off the Square might tick all your boxes, click here: