Ask CJ: Should I let my bridesmaids choose their own dresses?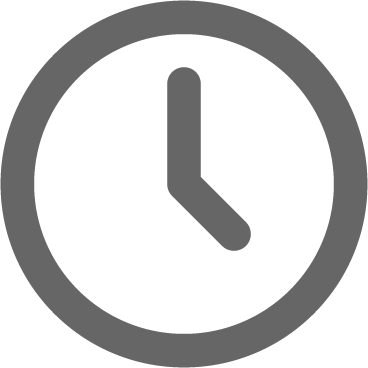 June 26, 2021

Q: Has anyone let their bridesmaids choose their own dresses? I realized I care more about the colors of the bouquets than the dresses themselves and am thinking about letting my bridesmaids choose their own dresses in a neutral shade. Is this a good idea?
A:  First, let me just say that I love that you know that your flowers are the bigger priority for you. If you really, truly don't care about the color or style of the dress your ladies may choose, then I say go for it!
But before you set them free to do what they want, consider this:
When you delegate the choice of your bridesmaid dresses to your ladies, it may seem like a nice thing to do on the surface. And I am all about delegating decisions – especially about things that aren't really important to you. But do you really not care at all what they might pick out? Would you be ok if one of them chose something you didn't like? What is your idea of "neutral?" Do you mean a light, earth tone neutral or a dark neutral like black or navy?
Another thought I would like to offer is how this might feel to your ladies. Asking them to choose their own dress with very little direction can feel overwhelming and put a lot of pressure on them. These women love you and don't want to pick the wrong thing and then you be upset or disappointed.
What are you really trying to accomplish by delegating this decision? 
Color & Style Are Objective
As you think about that last question, keep in mind that color and style are objective.
If you want something "navy and dressy" and they come back with something that is more of a royal blue cocktail dress. Your bridesmaid may have felt like she was following your instructions to a T. But your idea of "navy and dressy" was more of a midnight blue flowy floor length dress. Both of your ideas are technically correct because the instruction you gave was vague. But now your bridesmaid hasn't lived up to your expectation and you either have to have an uncomfortable conversation about her returning her choice and choosing something else – or let her keep the dress and be unhappy with how your wedding party looks on your wedding day and then later in your photos.
If you truly do not care what they pick and would it be ok if they chose something you didn't like or didn't feel was in the right color family – or dressy enough –  then go for it.
But in my experience most brides do care on some level, even if they don't realize it at first.
Find a Happy Medium
My suggestion would be to find a happy medium.  Perhaps you delegate the choice of the dress to your bridesmaid so they can find a dress that is flattering for their body type. But give them a bit more guidance on color and style.
One idea would be to do a bit of research yourself to find a company like BHLDN, Azazie or Birdie Grey who specializes in bridesmaid dresses and offers a wide range of styles and prices. Choose a specific color or range of colors from that specific company. Every company has a different name for what I would consider "navy." Then ask your ladies to pick out either their choice of long or short dress in that specific color(s). If you don't care if it is long or short, then tell them that as well and let them pick. But if the length of the dress matters, make sure to mention that. Then the fabric choice, cut and fit can be totally up to your bridesmaid.
If your ultimate goal is to save yourself time and hassle, then 30 minutes of research on the front end can save you hours of drama in the long run.

30 Minutes to Confident, Happy Bridesmaids (and Bride!)
Before you  simply check out of the decision making process, give my 3 step, 30 minute short cut a try. Doing some guided research like this might go a long way to avoid misunderstandings down the road.
1. Use the links below to view the bridesmaid collections of a few of my favorite companies. Using a computer makes this a bit faster than browsing on your phone, but either works.
  2. Set a timer on your phone for 15 minutes – about 5 minutes per site. Quickly browse the three websites to get a general feel for style and price. Don't overthink it – just go with your gut. Now pick the company that will be the best fit.
PRO TIP: Avoid doing a Google search for "bridesmaid dresses" – that is a rabbit hole where you can easily lose an hour or two and totally unnecessary.  
3. Next, re-set your time for another 15 minutes and do a little hunting to find the colors that you like best with that specific company. Again, don't overthink this. Jot down the name of the color or range of colors that you like. It can also help to make a note if there is any specific style of dress that you absolutely hate. This is less common, but worth noting. If you are going for a mix/match look, I suggest that you limit your color choice to three and then leave the style, fabric and pattern up to your bridesmaid.
Pretty Easy Right?
And there you have it. In 30 minutes or less, you've been able to create a clear color and style direction to empower your ladies to choose something you can both be confident about. The only thing left to do is to DM or email your bridesmaids with a link to the website, a list of colors and any other specific style notes and you can check "bridesmaid dresses" off your wedding to-do list.
It doesn't have to be a chore to give your bridesmaids some clear direction and still delegate the decision to them. Now you can focus on your true priorities and know that those flowers that you have your heart set on are really going to pop off of any of the colors your selected.
XO,
---
Did you like this post? If so, sign up to get monthly real wedding inspiration delivered right to your inbox:
And if this looks exactly like what you want for your wedding day, let us know!! We would LOVE to work with you! Call or click to learn more about our full-service event packages that make planning your next celebration SO EASY! 
(615) 216-7576