Meet the Pros: The Enchanted Florist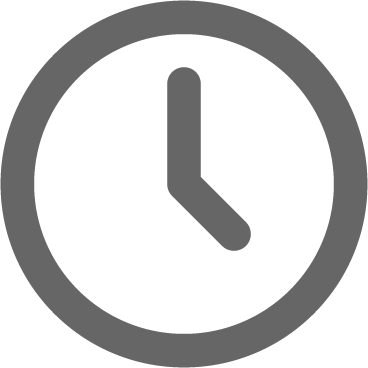 March 16, 2021
by CJ Dickson
Today, I want to introduce you to Caprice Palmer, owner of The Enchanted Florist, one of my favorite local florists. She and I have been collaborating on floral designs for years and she is a constant source of inspiration and ideas.
A Family Affair
Caprice has been a florist since since 1986 but actually began working in her parent's flower shop in high school.
"Flowers have always been in our family. After working in theatre for several years, it just felt natural for me to bring that feeling of theatrics back to flowers. My family opened our shop in Nashville in 1994. When my parents retired in 2008, I took over and shifted our focus from being a local florist to specializing in wedding and events.  We are still a family business and my sweet Mom still works with us to this day."
Caprice and I met through a mutual friend in 2008 and have been "flower friends" ever since!
Empower Your Wedding Florist
Today I'm sharing her top tips for working with a professional florist to create the wedding flowers you have always dreamed of.
"Do your research as far as photo inspirations, types of flowers you like and then be open to suggestions," says Caprice.
Here at CJ's Off the Square, we recommend starting a Pinterest board to collect your ideas and easily share them with your planner, florist and other wedding vendors. You can also save Instagram posts that speak to you and tag your vendors, though Pinterest is an easier way to stay organized and see all of your ideas together.
When it is time to talk about floral design for your wedding, be prepared to talk about your ideas and discuss what you envision for your wedding day during your consultation. Photo inspirations are a great place to start your research and can help guide you to identify the flowers that you prefer.  But it's also important to share the overall mood and vibe with your florist in addition to favorite colors or blooms. Your florist will be able to direct you from this point in your decisions to make your vision a reality.
Start Small
Something I learned from Caprice many years ago is to always start with the bride's bouquet. This is the one floral element that is highly personal and probably speaks most to your style. This bouquet will be in more pictures than anything else and can be the starting place for the entire floral design of the wedding.
Visit our Bouquet Inspiration Board on Pinterest
I want to add that it is important to also think about your budget. Most couples don't have any idea what flowers cost and there can sometimes be a little sticker shock. My advice is to take a deep breath and then work with your florist to prioritize. Caprice is excellent at this! She can provide you with a quote on the spot, and then help you wiggle your way back into your budget if your dreams were a little bit more than your bank account would allow.
Caprice and her team at The Enchanted Florist have done flowers for hundreds of weddings here at CJ's Off the Square. They know exactly where to splurge, what to skip and what items will give you the biggest impact. You can trust Caprice to tell you exactly what will work in our unique outdoor event space and deliver a spectacular end result.
Trust the Experts
An true pro can see your vision and then take it to the next level with their experience. Trusting the expertise of your wedding florist is essential. You may be asked to consider ideas that may seem a bit different or out of the box. But these ideas could make a huge difference in the end result.
Caprice shares, "Not all flowers are in season all the time and your florist can help guide you to the best choices for availability and what looks and works best at the time of year you are getting married.  Flowers that do well in the early spring might not love the heat of a summer wedding."
Following a florist's advice can not only save money on your floral budget, but will also help avoid disappointment or even disaster on the wedding day if the flowers don't hold up well in certain weather conditions. The bottom line? Trust Mother Nature and try to work with what's in season wherever possible.
Caprice also suggests that you should not skimp on the flowers at your guest tables.  "I think flowers on the guest tables are super important.  These flowers are seen the longest and are enjoyed by all your guests throughout the event. "  Adding more romance and elegance to your reception can be done easily with the addition of fresh flowers.
Final Tip: Work with Likeminded Wedding Vendors
I love working with Caprice and her team because of their creativity and dedication to our couples. She always has creative solutions and can work with almost any budget. I also love how down to earth she is. Caprice is a straight shooter and can work with a really wide range of styles and budgets. She's also honest about what will work in a specific space, at a certain time of day and at what price point. This comes from many years of experience too and amazing relationships with growers from around the world. Caprice knows her stuff and will do everything she can to deliver incredible wedding flowers every time.
To see more from The Enchanted Florist, visit our Pinterest Boards for inspiration:
Wedding Ceremony Flower Inspiration at CJ's Off the Square
and
Wedding Reception Flower Inspiration at CJ's Off the Square
Learn more about Enchanted Florist here and make sure to let them know CJ sent you!