How to Find Your Wedding Dress on Short Notice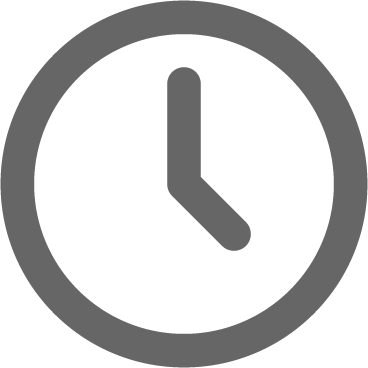 January 6, 2021
by CJ Dickson
In case you missed it, we are starting a weekly live Q&A on Instagram to answer your burning wedding planning questions.
Of course, you don't have to be getting married here at CJ's Off the Square to ask a question. If you are a client, you know you can ask your planner anything, anytime! Q&A Tuesday is for anyone planning a wedding, anywhere. If you already have a venue, awesome! I mean, I wish you were working with us here at CJ's Off the Square (lol) but I know aren't the right venue for everyone so trust me, I get it. But it doesn't mean we won't be able give you some great insight, advice or direction as you navigate the whole planning process.
Sometimes we may answer a venue related question, but in general, the purpose of these weekly Q&A's are to answer general planning questions about a wide range of topics like photography, wedding flowers, invitations or, like today, we are going to talk about shopping for your wedding dress.
So help us spread the word! If you know of anyone who might benefit from joining in, tell them to mark their calendar for every Tuesday at 10 AM central and join us on Instagram where we will be answering your questions live and giving your answers and inspiration in real time.
Today's Question
So let's get started with our first question of the series. Our first Q&A Tuesday question comes from Kara in Detroit. A little background for you: Kara just got engaged in December – Woo! Go girl!  – and is planning a small ceremony is April with immediate family, then a larger party with extended family and friends in the summer. She asks:
"I started looking for a wedding dress online because I thought it would the fastest way but I am feeling totally overwhelmed. My wedding is in 3 months I'd love to get your advice on how the best way to find my dress in a shorter amount of time."
CJ's Answer
Great question Kara! If you are obsessed with Say Yes to the Dress like I am, then you know Randy says most wedding gowns take 6 – 9 months to arrive once they are ordered if you want to avoid rush charges. This is true but don't be afraid of rush charges. They vary based on the designer and might not be as much of an impact on the bottom line as you think.
That being said, you still have lots of options.
The most important thing is to stop searching online and get into a real life bridal salon ASAP.
Take Action
You mentioned feeling overwhelmed. Endless scrolling online at the countless different bridal looks on picture perfect models can get super stressful, super fast. My remedy for overwhelm? Take action! Your homework for today (yes, I mean like, TODAY) is to make at least 2 appointments at local bridal salons this week. Tuesday is often the least busy day for bridal shops so if you call, you will most likely be able to speak with a real human who can really help you.
Time is not on your side my dear so don't wait another minute to start trying on different silhouettes or styles to see what is going to work on you're your body type and what is definitely not going to work.
The trouble with shopping online is that very few people actually look like the models in the photos of the gowns. You can love how a dress looks in a picture, but how it looks AND feels on your body may be very different. Trying things on is the only way to really understand what style of dress you want to focus on. 
The reason I recommend 2 appointments is that different shops have different inventory as well as different shopping experiences. You may have a great experience at one shop and a not so great experience at another. Having two appointments from the get go will help take some of the pressure off the first appointment. It will also show you a variety of dresses available in a variety of price points. So your first 2 appointments are all about education and exploring your options with little to no pressure to buy. 
3 Things You Need to Know Before You Go
When you call or contact the shop to schedule your appointment (and you really must schedule an appointment – even pre-COVID appointments are pretty much always required but especially right now) when you call, tell the person you speak with about your situation so you can empower then to be your wedding dress champion.
You are going to need 3 key pieces of information:
Your Timeframe
Your Size
Your Budget
OK – so let me break down each of these for you.
Timeframe
It's important to start here since it will eliminate some shops and certainly some designers from the search altogether. I suggest calling the shop rather than emailing or sending a DM so you can talk with a real human who can tell you the real deal. It will also speed up the process. Just be honest about your wedding date and they can tell you straight away if:
They carry designers that can work within the time period you have or
If they have a sample sale coming up or
Maybe they have a resale or consignment section
More on sample sales and consignment later, but for now, just be straight forward when you call the shop about when you are getting married and ask them if this will be an issue.
Size
Ok, so you are talking with a shop that can work with your timeframe. Awesome! Now they will need to know about your size.
If you are normally where a size 12 or under, this isn't nearly as important as if you are a 14 or more. And here's the reason why: stores only carry sample sizes, usually a size 8 or 10 (which, to be honest, are actually more like a 6 or 8 as wedding sizes are often about a size down from traditional dress sizes).This often comes as a surprise to women shopping for wedding gowns, so knowing this in advance can help you avoid some of the added body shaming stress that many women feel when shopping for their wedding gown.
Most shops are going to ask this in advance – and if they don't, you will want to bring it up just to make sure that the store you plan to visit can has options that will work for your beautiful body.
When I was shopping for my wedding dress the whole size thing came as a huge shock to me. For the first several appointments, I cried every time I left a shop. Now, to be fair, this was my own body issues and nothing that anyone said or did at the bridal salon. But I just wasn't prepared for how wonky wedding dress sizing was or that they didn't have a range of dress sizes like the do at a typical clothing store. So I wasn't able to enjoy the process because I was so caught up on the whole size thing.
My advice: just ignore the sizes altogether. Pay NO attention to the sample size or honestly, even the size dress that the salon recommends that you order based on your measurements. Wedding dress sizes vary by designer. Each gown is made to order and usually you order the size up and then have the dress tailored to your exact measurements so it truly fits you like a glove. Just let the whole size thing go and I promise you will have a much more enjoyable shopping experience.
Also, it's worth noting that the stylists at bridal salons are experienced with how to work with their inventory of dresses to show you what they can look like on your body. If you've ever watched Say Yes to the Dress, you know what I mean with zippers undone if the sample is to small or clipped up if it is too big. You can still find a gorgeous gown without trying it on "in your size." Trust the stylist. They know what they are doing and want you to look and feel like the goddess you are, promise!
But what if there is no way in hell you are gonna squeeze into a size 10 sample dress in a million years?
Don't worry. Many stores carry a great selection of dresses with plus-size samples. Just try to keep an open mind and don't worry about the number. Just tell the salesperson honestly what size your normally wear in real life and they can take it from there. If they do don't have samples that will work for you, they will tell you.
And if you are already stressing about size, there is a great shop called Eleven Bridal here in Nashville that specializes in curvy girls. So if you normally wear a size 16 and up, this might be a great place to start because this is literally all they carry.
Know Your Budget
OK, so we've talked timeframe and we've talked size, now let's talk money honey.
Do some research before you start scheduling your appointments to understand what you are comfortable investing in your wedding dress.
There are a few things to consider: the price of the dress, potential rush fees and alterations. There are also accessories like the veil or a belt or other embellishments that can quickly add up. Think through what you can afford to invest on your entire bridal look and set a budget.
You may come in under budget and you may go a bit over. But you don't want to go in blind.
While you may be willing to stretch a bit for your dream dress, if your budget is $2000 and you are trying on $20,000 gowns (those exist BTW and not just at Kleinfeld) then you are setting yourself up for a set-back. And girl, you don't have time for that!
One last tip: If you already have a few designers in mind, or already know you like a fit and flare shape and you absolutely hate lace, mention this when you make your appointment. This can help the stylist prepare for the appointment in advance and only pull pieces that meet your criteria. This is a huge time saver and will help you make the most of your appointment.
I mentioned sample sales earlier and just want to circle back to that really quick.
Wedding Dress Sample Sales & Consignment
I LOVE the idea of a sample sale or consignment find for you since your time is limited.
If you find the right dress, you can literally walk out of the store with it and immediately begin the alterations process. This will take a lot of stress about "will it/won't it" arrive on time in the weeks leading up to your big day and I just think that would be a huge weight off your shoulders.
BUT…
Sample sales have limitations.
Size will be limited of course as we talked about before. So if you are like me and a 14 up top and a 10 below, buying a sample gown is not likely going to be a good option.
Sometimes there is a little wear and tear on a sample dress. After all, it has been in the shop for 12 – 18 months and tried on and off by hundreds of women of all shapes and sizes. You will want to carefully inspect the dress before you buy it to be sure you are ok with any imperfections.
When you ask about sample sales, also ask about consignment. Some stores offer this as well and it can be worth a look.
Sometimes these are "used" dresses, but often they are cancelations. And not necessarily because the wedding was canceled, but more likely a bride changed her mind and found something else she liked better or -and don't be one of these – the bride insisted on ordering a size lower because she was going to lose weight and then, surprise surprise, that didn't happen and the dress doesn't fit and another one had to be ordered. That really does happen – which again, is why it is important to ignore the actual size of the dress and order based on your exact measurements and the size that the sales person recommends.
You can always tailor a dress down, but it is much harder and sometimes impossible to make a dress bigger.
I am not a huge fan of buying a sample or consignment online without being able to try the dress on in person. That just makes me super nervous. The way a dress looks online and how it looks in real life – and on your skin tone and body shape is EVERYTHING. I would highly recommend sticking with local shops whenever possible when time is limited as it is in your case.
So there you have it Kara! It is certainly the long winded answer to your question, but I hope you've found it helpful! Let me know how it goes and PLEASE send me a photo of your dress. I can't wait to see what you pick out!
Don't forget to join me next week where I will have more A to your Q's live on Instagram. Follow us now and mark your calendar. See you then!
XO,