3 Types of Wedding Venues & How to Choose the Right One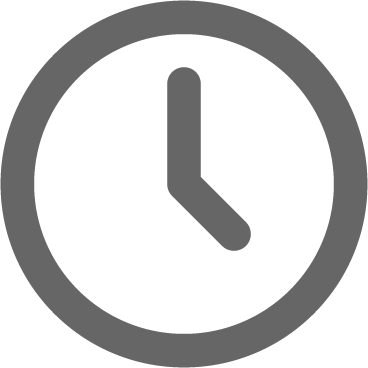 January 20, 2021

by CJ Dickson
Last week, I shared 3 things to consider when selecting a wedding venue. Size (capacity), bar policy and preferred vendors are all things you will want to explore in detail before you make your final choice.
Today, I am going to explore another side the same coin. In addition to those three considerations, you will want to think through the "type" of venue that will work best for you. And when I say "type" I don't mean "style" such as a ballroom or a garden, although style will certainly play a part in your decision for sure. What I am referring to is more about what the venue offers.
There are 3 common types of wedding venues in the Nashville area. There is no right or wrong type of venue, but rather a range of styles and options with each having pros and cons. Let's take a look at each one.
Blank Slate
Limited-Service
Full-Service
Blank Slate Venues
A "blank slate" venue, which is really just a room or property where you will be responsible for everything. From locating and hiring the caterer, baker, entertainment, rental of tables and chairs… all of it is up to you. Typically, this type of venue has a single rental fee. They may or may not have a preferred vendors list.
If they do require you to work with specific vendors, make sure that you ask for this list BEFORE you book, so you can also do some quick research to be sure you're happy with their style, personality, and pricing. You may be enticed by the low price point of the venue fee, but be in for sticker shock when you see the catering bill after it's too late.
When a venue works with preferred vendors, it does mean they're confident in their experience and ability to deliver. But if it's more important for you to choose vendors that fit in with your budget and overall preferences, then look for blank slate venues that do not have restrictions on which vendors you can use.
Pro: "Blank slate" venues might be ideal if you love to DIY, are super-organized and have the time to commit to vendor research, floor plan design and already know how to create an effective timeline. Or, they are excellent if you are already planning to hire a wedding planner to manage these details for you.
Con: They are a lot of work. The venue doesn't offer planning support and may or may not be able to provide you with direction in finding the 5 – 10 different vendors you will probably need to hire for your wedding. They also may or not help with set-up or clean-up and this is often the #1 cause of stress for the couple, their wedding party and families on the wedding day.
Limited-Service Venues
Most venues in the Nashville area fall into this category. "Limited-Service" sort of falls somewhere between a blank slate venue and a full-service venue like CJ's Off the Square. This would include venues like hotel ballrooms, banquet halls, country clubs and museums where in addition to the event space itself, the venue requires that you purchase additional services through them.
For example, most hotels have ballrooms that may include tables and chairs, however you have to purchase all food & beverage through them, often at a steep mark up. I once planned a wedding for a client in Nashville where the bar tab at their hotel reception was larger than the rest of the entire wedding budget. Yikes! That isn't necessarily a bad thing, it just needs to be something you are prepared for in advance.
So with this type of venue, some addition services are required in addition to the rental fee, usually catering and the bar, but you have discretion over the majority of the other services you may need for the wedding like flowers, entertainment, photographer, etc. And don't forget, unless you have hired a wedding planner to help, you will be responsible for researching, hiring and coordinating all of those vendors.
Full-Service
The third type of venue to consider is the "full-service" style, which is the category that CJ's Off the Square falls into. A full-service venue usually includes the venue space, tables, linens, chairs, and catering. They may also include decoration services such as flowers or other décor elements. They often have a list of preferred vendors for things such as photography and entertainment, but don't necessarily include those in the package price. Most will also include a wedding coordinator to help the couple with the venue layout and floor plan, menu selection and other logistics. Some, like CJ's Off the Square, actually provide a more hands-on planning experience to help couples design the look of the wedding, manage logistics, create a timeline for the wedding party and manage the set-up and clean-up of the space.
Full-service venues are relatively new to the wedding scene. They really started to become popular about 10 years ago, probably in direct correlation to women, who, let's be honest, still do the bulk of wedding planning, were more and more focused on their careers and had less and less time to spend on planning their weddings. But they still wanted to have an amazing wedding to bring together family and friends. Hence, the full-service concept started to gain popularity.
How CJ's Off the Square Began
This is exactly the reason why I created CJ's Off the Square. I was that busy bride back in 2004 who was working 80 hours a week and hustling her heart out to make to the next big career move. My fiancé and family were great, but neither had a whole lot of opinions or interest in wedding planning. I felt all the responsibility fell at my feet and girl, I needed help! It felt like wedding planning was a second job, and one I didn't really have time for.
When it came to my wedding, I had tons of ideas, but I just didn't have the time in my schedule to do all of the legwork required to research and interview vendors, figure out who was going to go where and when (that's called a timeline my friends, and we do that for you here at CJ's Off the Square), create (and stick to) a budget, manage the guest list, figure out how to make space in my house for my fiancé to move in, and the emotional reality of what getting married really meant for me. It was A LOT y'all!
Fortunately, for me, I was able to hire a wedding coordinator who helped with a lot of those details. I would have been lost without Crystal's sage advice and killer logistic skills. But I still left the whole experience thinking, "there's got to be a better way."
Thus, the idea for CJ's Off the Square was born. And I am proud to say that we were one of the very first full-service wedding venues in the Nashville area. And today, we have more 5-star reviews than any other venue of any type in the State of Tennessee!
Our Mission
Our mission is to protect a couple's engagement from all the stress and pressure that planning a wedding on your own can bring. Your engagement should be spent planning your marriage, not lost in a sea of dress swatches and paper samples not really knowing what to do next.
So of course, I am more than a little biased toward the full-service model because I know how valuable that is for couples, especially couples who are career focused or have a busy family life that doesn't leave a lot of spare time for party planning.
But that doesn't mean that you can't have a wonderful wedding ceremony and reception at a "blank slate" or "limited-service" venue. In fact, one of these other types of venue might be a better fit for you. Just think through your options. Chances are you can eliminate at least one of the venue types in order to focus your initial research on your preferred type.
Let's Work Together
If a full-service venue style is at the top of your list, I hope you'll consider CJ's Off the Square. We specialize in romantic garden weddings and receptions for up to 135 guests. So if that fits your criteria, let's chat!! Call or email anytime to speak with one of our planners. We'd love to hear your ideas and help you determine if one of our packages might be a good fit. And don't worry, there is no pressure! We will even happily refer you to another venue that might serve your needs better. We're here to make your planning journey as smooth and easy as possible.  So just let us know how we can help.