3 Things to Consider When Choosing Your Wedding Venue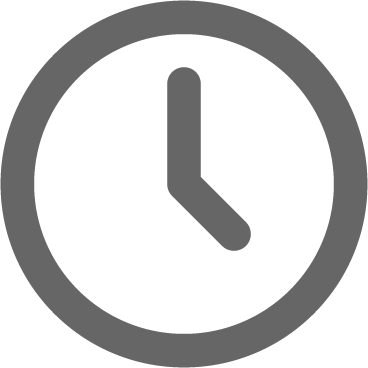 January 13, 2021
by CJ Dickson
Finding the right wedding venue takes a lot of time and research and can often be one of the hardest parts of planning a wedding. You need to make sure that your venue ticks all the right boxes before you make a final decision.
Your choice of venue will influence your budget as well as the atmosphere on the day so before you sign on the dotted line, make sure you consider these 3 things before you decide on your wedding venue.
Venue Size
The Bar: It's All About the Booze
Preferred Vendors
Venue Size
Look at how many people you're planning to invite to your wedding versus the number of people the venue can comfortably cater for. A crowded reception can be quite uncomfortable and if a venue is too large, it can affect the atmosphere and the overall look and feel.
Put an initial guest list together before you start venue shopping so that you can make a better decision. And when you visit, ask to see floor plans or illustrations of that size group in the space.
At CJ's Off the Square, we can comfortably accommodate up to 135 guests in our outdoor wedding venue. Something we love about our historic home and garden is that smaller groups of 50 -80 guests don't feel swallowed up in the space. We create custom floor plans for every couple to set up the event space with a flow and vibe that suits their style and their guest list.
Curious what this looks like? Take a peek at different floor plans here and pin a few of your favorite looks.
The Bar: It's All About the Booze
What about the bar? Alcohol and drinks may be a bigger consideration for your wedding budget than you think. When I was planning weddings throughout Nashville, I once had a couple who had their reception at a popular downtown Nashville hotel ballroom. At the end of the night, the bar tab was higher than the rest of the entire wedding budget. True story! And that isn't necessarily a bad thing, but just something you should be aware of as you start the planning process.
When considering different wedding reception venues, it's important to find out whether you can bring your own alcohol and what the costs are or if the venue will supply the drinks. Since you will also need a licensed bartender to serve alcohol, find out whether the venue can assist with this so that you can factor those costs into your final budget.
Even if you don't plan to serve alcohol, this can still be an important consideration as some venues will have a food & beverage minimum purchase requirement.
At CJ's Off the Square, we allow clients to provide their own alcohol which is a massive cost savings over the traditional hotel or country club model. Your planner will work with you to create a shopping list so you know exactly what to bring and how much to get. We provide the bartenders, glasses, garnished, mixer and ice and will happily prep and serve your drinks all night. This is included in all wedding packages so you don't have to worry about extra fees or high mark-ups etc. It just one of many things that brings tremendous value to our full-service approach.
Preferred Vendors
You're going to be working with several different wedding vendors in the time leading up to and on your wedding day. Most couples will hire around 10 businesses to provide a service for the wedding from the venue, to flowers, catering, cakes, entertainment, invitations, photography… the list goes on.
Some venues require you to use their vendors so be sure to ask about this ahead of time. Some venues are a true "blank slate" meaning they just rent the room or location for a set period of time and then let you take it from there. Most venues fall in the "limited-service" category which means they provide some services in-house, such as catering and rentals, but allow you to hire the rest.
If they do work with specific vendors, ask for a list when you visit the venue – BEFORE YOU BOOK – to make sure that you're happy with what they offer, their experience, style, personality, and pricing. When a venue works with preferred vendors, it usually means that they're confident in their ability to deliver. But it's more important for you to choose vendors that fit in with your budget and overall preferences.
The downside to working with a venue that is only a space (meaning it doesn't include any other services beside the physical location of the wedding) is that you don't know in advance what things truly cost. A venue may have an enticingly low price point, but then require you to use a caterer whose smallest dinner menu is outside of your budget. So just keep this in mind as you are doing your research. You will want to explore the costs of any preferred or required vendors to be sure you understand the true cost of having your wedding reception in that specific space.
Upfront Pricing Is Rare
If you love to DIY or have the extra time to do all the research, a "blank slate" style venue might be a great option for you. But my guess is you are super busy and would appreciate a helping hand. We got you! At CJ's Off the Square, already done the leg work. We've saved you hundreds of hours of research and running around and taken the guess work out of hiring most of the vendors you will need.
We are a "full-service" venue, which means we take care of all the big stuff for you. Plus, all of our pricing is upfront. You can book with us and be confident that you know exactly what your wedding investment is going to be. We will even get you an exact quote in writing when you come in for a venue tour. This can be hard to find at other venues. Don't believe me? Just ask! Ask each and every venue you visit for a quote in writing which includes everything listed below. It's not impossible, but it is rare that venues offer so much and can provide you with such an inclusive quote.
Our Wedding Packages
CJ's Off the Square offers three full-service wedding packages with different levels of event services included so you can choose how much or how little you want us to help. Every package starts out with these basics:
Exclusive use of the entire property
Beautiful garden setting for both the ceremony and reception
A personalized planning experience guided by your very own wedding planner from our design team
Tables, linens and chairs (lots of options to choose from too!)
Complimentary valet parking
Delicious brunch, lunch or dinner menu
All wait staff and bartenders to serve you and your guests
And so much more!
Want to see more? Request instant access to package and pricing details here.
You may here the term "all-inclusive" used to describe some venues. We would fall into this category although we prefer to say "full-service" since it is impossible to provide truly everything for every couple since your needs will be different than the next couple. But we are highly inclusive and our packages include the core elements most couples need to have an incredible wedding.
So there you have it! As you explore different options and ideas for the perfect setting for your wedding, make sure to consider the size of the venue, the bar policy and or pricing, and what sort of vendor requirements they have in place. Of course there are other factors to consider when choosing the perfect wedding. Ultimately, you will want to select a venue that speaks to your personality and style as a couple. But this is a great place to start.
Consider CJ's Off the Square
If you'd like to learn more about CJ's Off the Square and learn what it might look like to host your wedding with us, give us a call or request pricing information here. If you are ready to jump right in, go ahead and schedule a tour today so we can meet you in person and hear all about your ideas. Hope to see you soon!