3 Budget-Friendly Tips for A Modern Rustic Wedding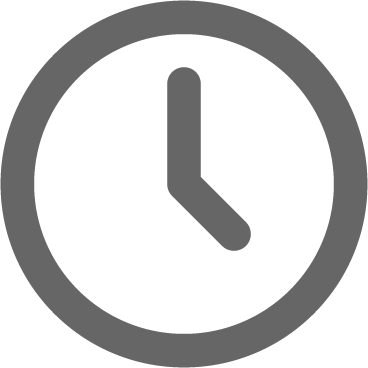 October 30, 2019
Here at CJ's Off the Square, we're all about style. But we also know what it is like to have a budget and need to stick to it! So part of our planning process is to really work with our couples to understand their priorities, the look they are going for, the vibe and flow of the day the suits them and to have an honest conversation about the budget. When we start off understand what is most important, we can usually find creative ways to stretch the budget to get the look they want.
To illustrate how we do this, here is a recent wedding with a few of our cost-saving tricks in action. Our couple wanted  a clean, simple look but with a modern rustic edge. But keeping things simple doesn't mean we skimp on style! So here are  3 ways you can save money without sacrificing style at your wedding.
Tip #1: Be selective with your upgrades 
The bride loved the look of a pre-set table. It really does give your reception tables a polished, Instagram ready look. But doing this at every single table for the reception really added up. So rather than scrapping the idea completely to cut costs, we only applied it to the head table (same works for a sweetheart table). And it was perfect! The farm tables and cross-back chairs gave us a rustic base to build on and then we layered in bold, modern place settings using the Onyx Earthen China and brushed copper flatware from our friends at Southern Events. It was exactly the look that the bride wanted, but for a fraction of the cost of doing this at every single place setting. LOVE!
A warm burgundy napkin and gold floral print plate paired perfectly with the brushed copper flatware for a rustic yet modern reception style that was perfect for this fall wedding at CJ's Off the Square. Candles and loose greens completed the look …and WOW! It was perfect (and kept us on budget!!!) Win Win!
Tip #2: Spurge on a focal point and make it do double duty 
Another detail we just LOVED was using this black velvet sofa by the pond for a luxurious lounge …perfect for the cocktail hour or simply to take a break from the dance floor. A lounge like this also does double duty as a stunning location for wedding party pics. So while adding a lounge to the reception was a bit of a splurge, it did get used for both pictures AND for guests …so another win for the budget!
Tip #3: Think outside the box for creative solutions
If you really have your heart set on something fun for the reception …like a photo booth …but the quotes from the pros are outside of your reach, don't give up! Our last money saving detail that we wanted to share with you was this photo station. We LOVE a fun photo booth for guests to enjoy but sometimes either space or your budget doesn't allow for one. Here's a great alternative to a full photo booth and doesn't require any props or pricey backdrops.
All you need is an Instamax camera, film, a basket to collect pics and a sign to let your guests take pictures using the reception itself as the backdrop. For this wedding, our couple asked guests to take 2 pictures …one for the guest to keep and one for the couple to keep. So not only was it less expensive than a traditional photo booth, but it was also a great personalized favor for guests and a keepsake for the couple. Now that is what I'm talking about!
Love this look? Need more ideas on how to make the most of your wedding budget? Let's chat! We would LOVE to hear more about your ideas  and see if CJ's Off the Square might be the perfect venue for you. Get pricing and check availability here.
Big thanks to the team here at CJ's Off the Square as well as Enchanted Florist and Southern Event Party Rental.
Looking for more fall wedding inspiration?
---
Did you like this post? If so, sign up to get monthly real wedding inspiration delivered right to your inbox:
---
We would LOVE to work with you! Call or click to learn more about our full service event packages that make planning your next celebration SO EASY! 
(615) 216-7576