5 Simple Tips For Awesome Engagement Photos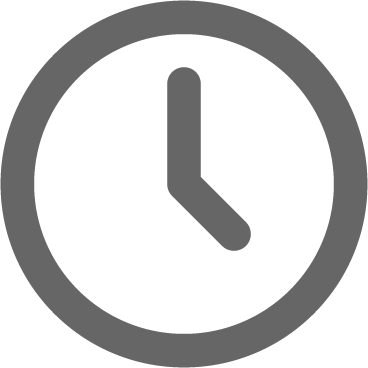 July 11, 2019
by Millie Hayes
Do you know why I love taking engagement photos so much? I mean, they are seriously one of my favorite things! Your engagement session isn't only the perfect chance for you to get dressed up and celebrate your love story. It's also the perfect time for you to get to know (and become comfortable with) your photographer! Engagement sessions are meant to be fun. And with the right preparation and a great photographer, they definitely will be!
As with any other part of the wedding planning process, it's important to be prepared for your engagement session. So to get you ready for an amazing and successful experience, I am sharing my top 5 tips for you here.
Tip #1: Think of your engagement session as a date
It's always a little intimidating to have your picture taken. But consider is this: your engagement session is an experience. You'll laugh, hold hands, walk around, show off that sparkly diamond ring, and hang out with a new friend (that's your wedding photographer BTW). There will just so happen to be a camera involved.
My first (and maybe most important) tip is to stop thinking of it as a photo shoot and view it more as a fun date to celebrate your engagement!

Tip #2: Limit the wardrobe changes
One of the biggest questions couples have when planning for their engagement session is what to wear. I completely  understand this debacle! As a bride myself, I think I went through eight or ten outfits before I decided on what to wear! It can be challenging. But I've learned a few things over the years to help simplify the process.
Select two outfits for your engagement session.  One casual outfit and one that's a little more formal. This helps narrow down the options right away. For the ladies, casual outfits can include something like a pair of jeans and a nice blouse. Guys, you can keep it simple with something like khakis, nice jeans and a polo or button-up shirt. When it comes to the dressier look, I recommend a long, flowy dress or skirt and heels for the bride (something to accentuate her femininity). And for the groom, maybe even a dressed-down suit, or slacks and a collared shirt (something to bring out his masculinity).
Don't feel like you have to match each other. Rather, try to select clothes that compliment each other instead. For example, patterns are actually okay in most cases, but if one of you is going to wear a pattern, the other should probably stick to solid colors. Also, try to avoid patterns that are distracting, including logos.
Don't be afraid to accessorize, incorporate BOLD colors or statement pieces (tassel earrings, yellow shoes, bright red lipstick, for example!). If you're not sure which accessories you like best, bring a few options with you and ask your photographer for help. I love it when my brides ask for my advice at a session. It lets me know that my opinion is valued, and it also helps take some of the pressure off of my couple.
And while we're talking about bold choices, if you want to go a little further to make this session extra-special and celebratory, then, by all means, splurge a little! Ladies, treat yourself to a mani-pedi or false eyelashes. Guys, get a professional shave and/or haircut.
Remember this is an experience, and who says the night has to end after your session is over? Take advantage of being dressed up and in love, and go out to dinner or drinks after the photos are done!
Last but absolutely not least, you want to make sure you are comfortable in whatever outfit you choose. If you are uncomfortable in what you're wearing, it is going to show in your pictures. You should be able to move around freely, sit down, dance, walk, and relax comfortably in your clothes, and you want to!
If you're unsure about whether or not your selections pass the comfort test, do a test-run at home before the day of your session. This will give you a chance to decide if you feel good in what you want to wear. Never wear an outfit to a photography session you haven't actually tried on first—you'll save yourself lots of anxiety!
Tip #3: Location, Location, Location
I love to help my brides and grooms brainstorm the perfect location for them. We start with what type of location they want and then narrow down choices from a list of preferred locations I use. It's also great to incorporate locations that are special to the you. Maybe you want to go sit outside at a cute coffee shop where you had your first date, or stroll around your college campus.
If you do have ideas for locations (like this shoot below in Paris!!!), share them with your photographer and then you can work together to bring your vision to life!
In real estate they always tell you that it's all about the location. I'm here to remind you that YOU are the main focus of these photos and a pretty location is just a plus! If you're overwhelmed because you can't think of the perfect place, simply trust your photographer to help you decide, and then focus on having a great time with your fiance!
Tip #4: Keep Your Props Minimal
And as we all know, Pinterest can be a GREAT place to get ideas—but keep in mind that you want your photos to be a reflection of you and YOUR love story, and it's just not necessary to include a ton of props.
If there is something special you want included in your photos, bring it! Some of my favorite sessions have been the ones where the bride's favorite TV show was referenced, or an adorable puppy made an appearance. Once again, if you have a specific vision to incorporate in your engagement photos, have a creative conversation with your photographer to bring it to life.
Trust your photographer to capture you, your personality and your vision while you focus on being present and living in the moment, and you can't go wrong.
Tip 5: Trust Your Photographer
When you arrive to your session, take a deep breath, relax, and enjoy your time in front of the camera! You don't have to be a pro at posing or modeling at all! In fact, engagement sessions aren't supposed to feel posed or unnatural.
Remember, the purpose of this time is to celebrate your engagement and enjoy being together. Try not to worry about what you look like—let your photographer guide and direct you. Trust your photographer and leave the technical stuff to them.
I promise, if you focus on having a great time and being engaged, your session will be a breeze!
By trusting your photographer to direct you, you'll form a more meaningful relationship and become more comfortable being photographed. The more familiar you are with their instruction and guidance, the more confident you will be on your wedding day.
Your engagement session is an essential part of your wedding experience that is meant to be FUN and celebrate a wonderful milestone in your life. So do just that! Use these tips to help you prepare for your engagement session, and you'll be able to focus on celebrating this incredibly fun and romantic occasion together!
---
Millie Hayes is the woman behind the lens of Honeysuckle and Wine Photography. She lives in Jackson, TN with her husband Josh and pet hedgehog Moses.
She shoots in Nashville and Franklin regularly and we can't wait to collaborate on a shoot here at CJ's Off the Square soon!  To learn more about her services, please visit www.honeysuckleandwine.com or follow her gorgeous feed on Instagram.