Top 5 Garden Wedding Ceremony Ideas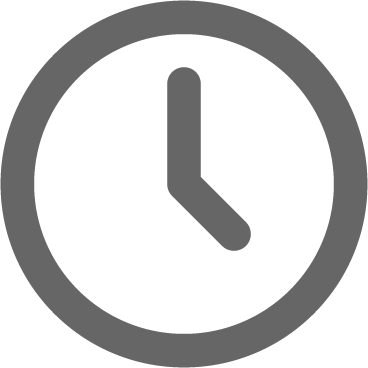 December 9, 2018
We had such an amazing year! There were many a gorgeous garden wedding ceremony at CJ's Off the Square in 2018 and so many beautiful ways our clients were able to bring their own style into each and every element of their ceremony and reception.
It's always hard to compile a list of favorites. When working with a couple, the most important thing we do as designers and planners is to understand their ideas, what is most important to them, and how to bring those ideas to life in our romantic garden setting while keeping the budget in check. So while we could absolutely talk for days about each and every one of our incredible couples, we had to narrow our choices down to 5 that really stood out or incorporated something a bit different that maybe you haven't seen before.
So in no particular order, here are some of our favorite wedding ceremony looks from 2018. Some of these were for small, intimate weddings. Some were for a romantic garden elopement. Others were for more traditional garden weddings with a reception to follow in our outdoor pavilion. No matter what size wedding you are planning, our design team can dream up an amazing ceremony look that perfectly reflects your style.
Feel free to pin any of these ceremony looks that speak to you!
One of our favorite design elements for 2018 was pampas grass. This is the feathery, golden brown accent that you see in the image above. It catches the breeze and looks incredible in an outdoor setting. We also love a bold pop of color.  The combination of elements looks just as stunning in person as well as in photos! Big thanks to our friends at The Enchanted Florist for bringing this idea to life.
---
For this wedding ceremony, our gazebo take a break and we let the backdrop of our garden take center stage. Based on the couple's religious and cultural traditions, the parents of the bride and groom sit next to the couple during the ceremony. We just LOVED this tradition and thought the gorgeous seating options from our friends at Southern Event Party Rental made a unique and elegant focal point.
---
This asymmetrical beauty is all about balance. The strategic placement of burgundy blooms in the upper left draws the eye upward while the trailing honeysuckle and jasmine vines provide the perfect frame for our bride and groom as they stand in front of the gazebo for the wedding ceremony. Guests loved this look so much, many of them returned to the ceremony site to take their own pictures during the reception. Probably the most beautiful impromptu photo booth we've ever seen!
---
As you know, planning your wedding in an outdoor setting has risks. Rain being the biggest concern of most of our clients. But we have to admit, that even though we are never thrilled to have rain on a wedding day, our back up plan is pretty darn awesome. One of our favorite ceremony looks for 2018 included Alyssa + Thomas' Rainy Day Romance. Our team was able to relocate the wedding ceremony under our pavilion so both the wedding party and their guests stayed nice and dry. The garden was still a stunning backdrop for the ceremony so even though it rained, this couple still had the outdoor wedding they had always dreamed up. Not bad for "plan B"!
---
And last but not least was this stunning fall garden wedding ceremony design from our friends at The Enchanted Florist. You'll notice the pampas grass is back and this time, it is paired with white king protea flowers for a ceremony with serious wow factor. The Jackson vine, champagne roses and magnolia leaves completed the look for this destination wedding that was loaded with the best boho vibes in Nashville.
---
Did you like this post? If so, sign up to get monthly real wedding inspiration delivered right to your inbox:
We would LOVE to work with you! Call or click to learn more about our full service event packages that make planning your next celebration SO EASY!
(615) 216-7576