A Bold and Beautiful Spring Garden Wedding In Green & Gold | April 30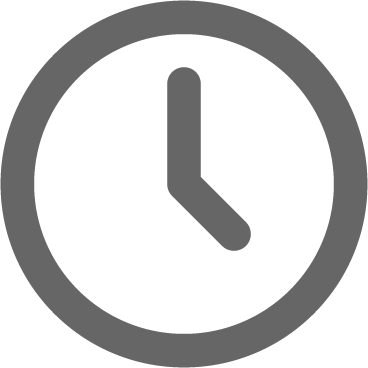 October 1, 2022
Rhonda & Michael's Garden Wedding
"I can honestly say that my wedding day was relaxing and stress-free because I could trust that CJ's Off The Square would flawlessly manage the timeline and all the moving pieces, which allowed us to focus on me enjoying the day." — Rhonda

An April Garden Wedding Featuring Green, Gold, And Bold Florals
Rhonda and Michael met in Nashville as graduate students at Vanderbilt University. The couple matched on Coffee Meets Bagel and chatted before their first official date at Nashville's "hidden bar," Old Glory. Rhonda recalls chatting about comic book heroes, sipping cocktails, and thinking "it was clearly a match made in heaven."
However, shortly into their relationship, Michael graduated and moved to Washington D.C. for his new job, and the couple began to pursue a long-distance relationship. After Rhonda received her doctoral degree, she was able to find a job in D.C. to be near Michael while pursuing her dreams. Three years to the day of their first date, Michael proposed!
While the couple now lives in Maryland, they knew they wanted to come back to Tennessee for their wedding. "Nashville (and Franklin) have a special place in our heart — given it was where we met and where many of our friends still live. Additionally, it serves as a good midpoint between our two families."
Since they were planning their day remotely, in a pandemic, the couple was eager to find an all-inclusive venue with the option to get married outside — before it got too hot.
"In addition to planning, we also both work full-time, demanding jobs. Having someone on hand to answer our questions and address the usual anxiety flare-up always helps. Plus — CJ's is a gorgeous garden venue, which is what we wanted aesthetically for our wedding, " said Rhonda.
Getting Ready
They booked the venue in January 2021 and worked with CJ's Off The Square planner Allison Adams to finalize the details of their day, even from across the country. When they look back on their experience planning the wedding, they say they were shocked by "the ease."
"It was super helpful to have vendors handpicked out for us, since we didn't know what we would even need until Allison brought it up for us." Rhonda continues, "We planned our wedding at CJ's from states way in Maryland. This could have easily been an extremely stressful experience but it was not. That is 100% due to the amazing team at CJ's off the Square. Allison was awesome to work with. She would promptly answer our questions via email or video chat, provide vendor lists, and give thoughtful opinions if we felt stuck on decisions."
The bride and groom got ready for their big day at CJ's Off The Square. Rhonda wore an off-the-shoulder ballgown from Maggie Sottero, called the Orlanda, which featured floral appliques, unique boning, and beading, as well as a tulle skirt. Her bridesmaids wore dark green, floor-length gowns made of tulle from Birdie Grey, which tied into the groom and his men's blue Indochino suits with green ties.
Rhonda's advice to other brides: "Book an additional 2 hours at the beginning of the day to get ready. This was super beneficial. Not only for time but also for photos and an enjoyable experience with my bridesmaids."
The First Look
Prior to their ceremony, Rhonda and Michael shared an intimate "first look" in the gardens. The groom says it was his favorite memory from the day.
"The first look was nerve-racking leading up until that exact moment, but the second I turned around, everything put my mind and heart at ease, and I was ready to go," says Michael. "I think from that second on, I knew it was going to be an amazing day and I wouldn't forget that moment."
Rhonda had a specific vision for the bold florals for their day. Her bridal bouquet was packed with shades of blue, pink, yellow, and green, which popped against the greenery of the garden and the wooden elements that decorated the venue. Those same bold florals from Creations by Debbie, covered the venue in a sea of color that tied the entire space together and felt like a reflection of both Rhonda and Michael.
The Outdoor Wedding Ceremony
The couple's April ceremony was in the garden, surrounded by 75 of their closest friends and family members. Dark wooden folding chairs circled the couple and their bridal party while they exchanged personal, touching vows.
Rhonda says, "Our vows were pretty fantastic – lots of tears, but I promise they were the good kind!"
After the couple were husband and wife, it was time to celebrate.
The Outdoor Wedding Reception
The newlyweds strutted into their reception and kicked off the night with their first dance — the same song that was playing when Michael proposed. The straps to Rhonda's dress came off to showcase her flowy dress and sweetheart neckline.
Guests took their seats at various farm tables and round tables with ivory linens. The tables were decorated in brightly-colored florals, candles, and transparent vases that felt elevated and fun. Green napkins and gold cutlery dawned the tables among a sea of uniquely beautiful floral arrangements. Even the chandelier in the pavilion was covered in matching florals and hanging Edison bulb lights.
Guests enjoyed a traditional buffet menu, as well as beer and wine at the bar. But Rhonda says the best part of the reception was the "Beyonce Power Hour." They worked closely with their DJ that was included in their wedding package, giving special attention to the couple's favorite artist: Beyonce. Beyond the dance party and immaculate vibes, Rhonda says it was special "getting the opportunity to dance with my dad, and seeing everyone relax and enjoy themselves."
Before the night was over, the couple cut and enjoyed a delicious wedding cake from Baked In Nashville. The simple and elegant cake was decorated with classic buttercream frosting and fresh flowers.
The night ended with a sparkler send-off and the couple being whisked away in their private car from Matchless Transportations.
The Classic Spring Wedding Dream Team
Planning & Coordination: Allison Adams for CJ's Off the Square
Photography: John Myers Photography
Flowers: Creations by Debbie
Catering: Dream Events & Catering
Cake: Baked in Nashville
Rentals: Southern Events Party and Event Rental
Entertainment: Premier the Entertainment Company
Venue: CJ's Off the Square
Did you like this post? If so, sign up to get monthly real wedding inspiration delivered right to your inbox:
And if this looks exactly like what you want for your wedding day, let us know!! We would LOVE to work with you! Call or click to learn more about our full-service wedding and event packages that make planning your next celebration SO EASY! 
(615) 216-7576