An Elegant Springtime Wedding In White, Gold & Blush | April 9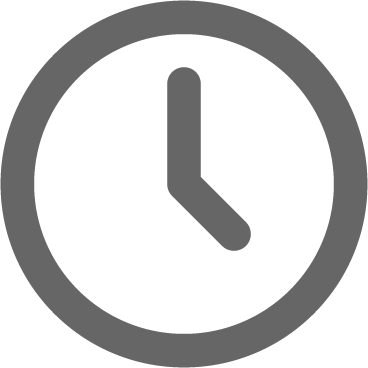 August 1, 2022
Ginger & Michael's Sophisticated Outdoor Spring Wedding
"Choosing CJ's was the best decision we made for our wedding. We wanted to enjoy the process without having to take time away from work, and that's exactly how it went. " — Ginger, bride
An Elegant Brunch Wedding in Bright Neutral Colors and Romantic White Roses
When asked when they knew they had found "the one," bride Ginger says, "I think we've always known."
The psychotherapist met her cybersecurity fiancé Michael through a friend who works at the same company. When it came time to propose, Ginger says she was completely surprised. "As he got back in town from a business trip in August 2020, I ran down the stairs to greet him, and he spun around with a ring. I was speechless."
They wanted to pull off a black-tie brunch wedding with beautiful aesthetics. Together with planner Allison Adams, they crafted an upscale garden wedding by incorporating luxurious neutral colors like champagne and ivory, along with springtime favorites like a blush rose and vintage pink.
Getting Ready
Both Ginger and Michael got ready for their vows at CJ's Off The Square. The bride recalls having an intimate toast and a special morning getting ready with her maid-of-honor. The bridal suite made the perfect backdrop for her bridal portraits and getting ready photos.
Michael hung out with his best man in the groom's quarters, even dealing a hand (or two) of blackjack before walking down the aisle.
The couple credits their relaxing wedding day morning to their wedding planner.
"Allison made everything so easy and seamless. If we could only have Allison coordinate the rest of our lives, we'd be in great shape."
 
The First Look
Before their ceremony, the couple shared an enthusiastic first look in our beautiful blossoming gardens. April can be rainy in Nashville, but Ginger and Michael's brunch reception was surrounded by blue skies and early spring blooms.
The bride wowed guests in a stunning fit-and-flare gown with long sleeves and all-over lace details. The plunging neckline and open, rounded back stole the show at their black tie event.
Ginger added a few sparkly details to her hair and shoes to complement the BHLDN gown she found at Fabulous Frocks. Her groom wore a classic black and white tuxedo from Balani.
The Outdoor Wedding Ceremony
Picking the venue for their formal brunch wedding was one of the most important aspects of their day, and Ginger admits they're not big party planners. The all-inclusive nature of CJ's Off The Square was really attractive to the couple. Ensuring their guests were comfortable and avoiding awkward lulls were also top priorities for Ginger and Michael.
Their 11 a.m. ceremony was held in our early-spring garden. The gazebo was decorated with romantic bouquets of white and pink roses along with lush greenery, from The Enchanted Florist. White folding chairs welcomed about 100 guests who traveled from Kentucky, Texas, and even California.
Ginger's favorite memory was making her grand entrance.
"I loved walking down the aisle with my dad and seeing how wonderful everyone looked and how happy I was to see all of my favorite people in one place. "
But perhaps her favorite moment was their first kiss as husband and wife.
The Garden Wedding Reception
After their nuptials, Ginger and Michael invited guests to enjoy a delicious brunch buffet under the pavilion. Elegant tables were also set up in the garden to provide ample seating for all of their family and friends.
The entire wedding was a mix of lovely neutral tones including a very barely blush, taupe, ivory, and white. They selected champagne tablecloths and the elegant Harlin chair, along with gold accents and vintage-inspired tableware. Sophisticated florals added the finishing touches for the black-tie event.
Having a stunning wedding cake was important for Ginger and Michael. Splurging on a 5-tiered cake with a waterfall of roses cascading from the top tier down to the bottom was worth every penny.  They chose lemon cake with lemon and blueberry filling which delighted guests eyes and palettes. Splashing out with a decadent chocolate groom's cake was also a treat and the custom cake topper they used gave the couple a cute way to incorporate thier cat into their celebration. 
"We knew our wedding was going to be beautiful and fun but had no idea how perfect it would be. Everyone had the best time and it was far more beautiful than we expected. We will forever recommend CJ and all of her staff and vendors."
The newlyweds left their wedding in style, riding off in a Seafoam Silver Bentley from Matchless Transportation.
The Sophisticated Spring Wedding Dream Team
Planning & Coordination: Allison Adams for CJ's Off the Square
Photography: John Myers Photography
Flowers:  The Enchanted Florist
Catering: Dream Events & Catering
Cake: Baked in Nashville
Rentals: Southern Events Party and Event Rental
Ginger's Wedding Dress: Fabulous Frocks in Franklin
Entertainment: Premier the Entertainment Company
Venue: CJ's Off the Square
Did you like this post? If so, sign up to get monthly real wedding inspiration delivered right to your inbox:
And if this looks exactly like what you want for your wedding day, let us know!! We would LOVE to work with you! Call or click to learn more about our full-service wedding and event packages that make planning your next celebration SO EASY! 
(615) 216-7576