Whimsical Rescheduled Spring Wedding | April 10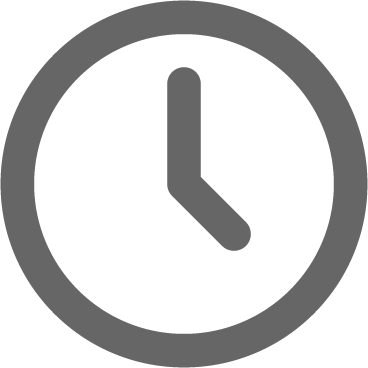 October 1, 2021
"We had the BEST wedding day ever! I wouldn't change a thing!" – Sydney, bride
Sydney + Patrick's Whimsical Rescheduled Wedding with Bright, Colorful Details in Shades of Orange, Yellow and Pink
They say rain on your wedding day is good luck. We say the best luck comes when the rain stops just in time for your garden ceremony! Sydney and Patrick's laid-back whimsical garden wedding was nothing short of enchanting. And worth the wait.
Originally scheduled for May 2020, Sydney and Patrick decided to reschedule to a later date when more friends and family would be able to celebrate with them. Extending their planning process almost a year was not easy, but they took it in their stride and never lost touch with their ultimate vision: to celebrate the next chapter of their lives together with the people that mean the most to them. And to have the most epic dance party ever!
Sydney + Patrick from Peerless Films on Vimeo.
Getting Ready
There's nothing more exciting than waking up on your wedding day, knowing that it's all happening today: the months of planning, the dress you fell in love with, the person that means the most to you in the world waiting for you at the end of the aisle. Feeling all the feels!!! And once you're starting to get ready the only thing that makes it more special is the people with you.
Sydney's mom styled her hair in a gorgeous whimsical braid with baby's breath peeking through, while her cousin did her makeup. They toasted with a few close friends in the bridal suite before making their way downstairs for the wedding reception reveal with their planner, CJ Dickson.
The First Look & Private Vows
"We met on Tinder! But you can just say we met out with mutual friends. That's what my dad still thinks!" – Sydney
How we meet our soul mates may be changing, but the first look on your wedding day is always a magical moment. Emotions were high as Sydney and Patrick read personal letters to each other in the garden before their ceremony.
Technically, they already married. When they decided to reschedule their 2020 wedding, we worked with them to find a date that would still capture the spring wedding vibe they were going for, but also accommodated working within Sydney's grueling schedule as a medical resident in Chicago.
They selected an April date to say "I do" but as 2020 continued to throw them curve balls, they decided to secretly get married, just the two of them, at city hall in Chicago in December of 2020. Sydney recalls, "It was just something we needed to do for us. To end a really hard year on a high note." LOVE THIS!
But both Sydney and Patrick still wanted the magic of that first look on the day of their wedding celebration. So we made sure to plan plenty of time for them to connect with each other, and see each other as bride and groom for the first time. They shared letters they wrote to each other, that reaffirmed the vows they made back in December, that were so touching and full of joy, even the photographer had to grab some tissue.
The Beautiful Bride & Groom
When asked about their engagement, Sydney shared, "Patrick proposed to me and I was completely surprised! He had one of our favorite artists from Korea draw him proposing to me in our apartment. He wrapped up the art and when I opened it and realized what it was a picture of, he was down on one knee." Swoon! Talk about raising the standards for proposals – Patrick is topping the charts in our book.
Both Sydney and Patrick looked amazing in their whimsical wedding day attire, and Sydney's hair (done by her mom) was the talk of the night.
"The venue itself is even more dreamy and fairytale-like in person than it is in photos. CJ's Off the Square was the only venue we looked at! " – Sydney, bride
The Blooming Garden Venue
"I love that CJ's Off the Square was all-inclusive because I never felt overwhelmed by decisions. The location was also perfect because we wanted a destination where we would have good spring weather but was also accessible by both car and plane for our guests." – Sydney, bride
Spring is one of our favorite times to have weddings in the garden because everything is lush and in bloom. This made for the perfect backdrop for Sydney and Patrick's laid-back whimsical wedding. Bright pops of orange, yellow and pink accented the gazebo for the perfect garden ceremony "altar."
The Laid Back Whimsical Garden Wedding Details
Pinks, oranges, and yellows popped across the venue on this gorgeous spring day in the most delicate way. Everything looked not just beautiful, but FUN! Sydney and Patrick hoped for a whimsical feel without being over the top and we were sure to deliver just that. We used rustic wood farm tables and neutral grey and ivory linens which let their blooms really shine.
Celebrating with family & friends was at the heart of their wedding goals. The seating chart perfectly reflected this with a photo of each guest and their reception seating assignment. LOVE how personal this is and how it made every single guest feel very welcome.
"I am a very detailed-oriented and picky person about how things look. CJ completely understood and made my vision a realty. The venue, DJ, food, and staff were all spectacular, and every day I am still swooning over every moment of our day." – Sydney
The Garden Ceremony – "I Do!"
Sydney's favorite part of the day: "Finally getting to walk down the aisle with the sun shining after it stormed all morning! It felt like a dream." That luck we mentioned before? This couple is blessed with tons of it!
A Celebration Worth Waiting For
The best way to end a whimsical garden wedding is with a whole lot of fun. Sydney brought tambourines with colorful ribbons for guests to dance with and it was a huge hit! The only time Sydney left the dance floor all night was to quickly change into her second dress …a glittering short dress with killer boots to match.
After a sparkler send off, the couple and their friends boarded a Trolley fully stocked with beers, seltzers and pizza from Mellow Mushroom to refuel as they headed to downtown Nashville to continue the celebration on Broadway.
"From planning, to postponing a year due to COVID, and finally executing the most incredible, perfect, magical day, CJ and her team were a DREAM to work with. CJ goes above and beyond, and I am so thankful. She had the best guidance and recommendations for every decision, and her positive attitude made planning so much fun." -Sydney
We asked Sydney if she had any advice for brides after her experience of planning her wedding and then having to reschedule …and all the twists and turns in between. She said,
"Make your wedding what you want! Splurge on the things that are important to you, but don't sweat the small stuff. And definitely get a wedding planner! They are lifesavers and make the process enjoyable (which is how it should be!)"
We couldn't agree with you more Sydney! Thank YOU and Patrick for being such a pleasure to work with. And while we would never have wished for your wedding to be postponed, it gave us another year to work together. And that is the real silver lining!
The Spring Garden Wedding Dream Team
Planning & Coordination: CJ Dickson for CJ's Off the Square
Photography: Jen & Chris Creed
Videography: Peerless Films
Bride's Dress: Hearst Gown by Willowby by Watters from BHLDN
Invitations: Designed and hand-painted by the bride
Flowers:  The Enchanted Florist
Catering: Dream Events and Catering
Cake: Baked in Nashville
Rentals: Southern Events Party and Event Rental
Entertainment: Premier the Entertainment Company
Venue: CJ's Off the Square
Did you like this post? If so, sign up to get monthly real wedding inspiration delivered right to your inbox:
And if this looks exactly like what you want for your wedding day, let us know!! We would LOVE to work with you! Call or click to learn more about our full-service event packages that make planning your next celebration SO EASY! 
(615) 216-7576