A Spring Destination Garden Wedding Near Nashville | May 15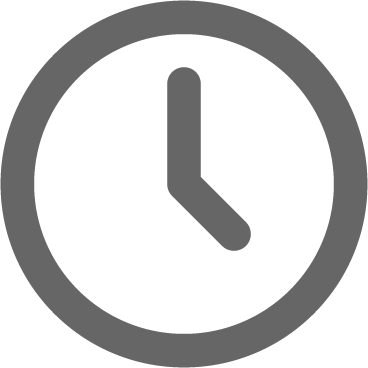 September 1, 2021
" As a couple that lives in Chicago it was so much easier to have an all-inclusive wedding venue with wedding planners to help with the whole planning process. The house and the garden are absolutely charming." – Chelsea, bride
Chelsea & Wes's Destination Garden Wedding Full Of Classic Romance in Hues of Blue and Blush
Chelsea & Wes booked their wedding date at CJ's Off the Square in January 2020, before anyone knew they'd be planning their wedding long-distance during a pandemic.
The couple live in Chicago and had no idea how their guest list was going to pan out until everything came together at the last minute and most of their loved ones were able to attend.
"We were thrilled to have this dream destination wedding during a time of so many unknowns," said Chelsea.  "It was such an easy process through CJ's Off the Square. The wedding looked like a dream when all the pieces came together."
Love At First Swipe
Chelsea and Wes met when she was relocating to Indianapolis from San Francisco and wanted to meet some new people right away. So she hesitantly downloaded Tinder to try it out.
Wes was already living in Indianapolis and matched with Chelsea right off the bat. They talked through all of Chelsea's cross-country drive and had their first date the same day she got to town. They've been together ever since!
Getting Ready
"I was obsessed with finding my dream dress. I dreamed of having a dress with an overskirt as a child so I could have two dresses in one and that is what I ended up finding for the wedding!"
Chelsea stunned in her gorgeous Eva Lendel gown with overskirt. That bow y'all! Her favorite part of getting ready was finally getting to see the gown and all of the details put together.
The Details
Beautiful shades of blushes and blues accented Chelsea & Wes's classic and romantic garden wedding style. Stunning floral arrangements by The Enchanted Florist pulled the entire day together.
The First Look
"While dating long distance when Wes moved to Chicago and I was living in Indianapolis, we knew how dedicated we were to the other person by the efforts and travel we went through with one another to make long-distance dating work for a year."
The Romantic Portraits
Wes proposed to Chelsea a month sooner than he intended! With the ring burning a hole in his pocket and family in town for Thanksgiving, Wes took everyone on a chilly stroll on the river walk.
"The previous week Wes and I had walked out to the river one night and talked about all of our dreams and hopes for the future. So when Wes stood in front of me the night he proposed he said, "You know how we talked about our dreams for the future last week, well our future starts now".
The Garden Ceremony
"One of my favorite memories is walking down the aisle with my mother. I have been a bridesmaid at weddings, but it is a completely different experience when you are the bride. It's when you realize that it's your wedding day and that all of the guests are there to see you get married. " – Chelsea
Newlyweds Just Wanna Have Fun
"I will never forget our Maid of Honor and Best Man speeches! We were laughing so hard that I could hardly breathe. Also, the shoe game was such a fun way to transition into the dancing part of the reception." – Chelsea
If we could wrap up all of the fun had at this wedding reception, we would! Everyone laughed and danced the night away; the perfect ending to Chelsea & Wes's big day and a wonderful start to their new life together.
The Romantic Destination Garden Wedding Dream Team
Planning & Coordination: Allison Adams for CJ's Off the Square
Photography: Lindsay Campbell Photography
Bride's Dress: The Alegra Gown by Eva Lendel
Flowers:  Enchanted Florist
Catering: Dream Events & Catering
Cake: Baked in Nashville
Rentals: Southern Events Party and Event Rental
Entertainment: Premier the Entertainment Company
Venue: CJ's Off the Square
Did you like this post? If so, sign up to get monthly real wedding inspiration delivered right to your inbox:
And if this looks exactly like what you want for your wedding day, let us know!! We would LOVE to work with you! Call or click to learn more about our full-service event packages that make planning your next celebration SO EASY! 
(615) 216-7576