4 Tips For A Stunning Sweetheart Table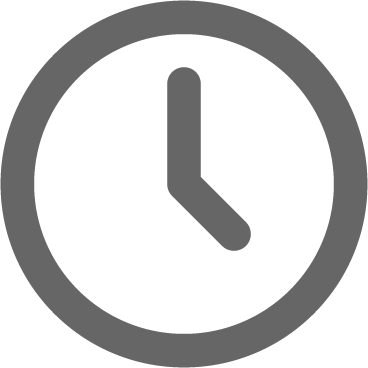 August 6, 2021
Are you thinking about adding a sweetheart table to your garden wedding reception? A sweetheart table can be a great way to add a ton of style to your celebration without breaking the bank. Here are 4 tips to help you create a stunning sweetheart table for your outdoor wedding here at CJ's Off the Square in Franklin, TN or beyond!
4 Tips For A Stunning Sweetheart Table
1. Splurge On A Statement Chair
These vintage chairs from Southern Events are bringing all the boho vibes. We love the carved details and the light tone of the wood. Such a unique look sets this sweetheart table apart from the rest of the reception.
2. Add A Pop Of Color
This romantic chiffon table runner is so dreamy. The pop of mauve/dusty rose (called "Bloom")  jumps off the dark wood farm table. And the way the fabric catches the breeze is just perfect for an outdoor wedding reception in the pavilion here at CJ's Off the Square.
You can also use color in your place setting. From colorful napkins to vintage glasses we picked up at a local antique store down the street here in Franklin, TN, when you are only setting the table for two, you can have some fun with the look.
PRO TIP: If you registered for fine china, bring two place settings to use at your sweetheart table. It will add special meaning and memories every time you use your "wedding china" for the rest of your life because you used it at your actual wedding! It also makes a great conversation piece. If the person who gave it to you is attending, you can even point it out to them and say thank you in person. This is guaranteed to make thier heart glow (yours too!).
Pin your favorite elements from Southern Events:
Charger: Hammered Copper (purchased exclusively for this couple. But take a peek below at the gorgeous copper rimmed charger that is available to rent)
Plate: Earthen – Stone
Napkin: Russet Satin
Flatware: Copper
Glassware: Vintage/Antique
3. Go Big With Your Blooms
Sometimes, we will re-use the brides bouquet on the sweetheart table. Your bouquet is a big investment after all and the number one place we discourage any sort of compromise when it comes to your vision and your budget. You might as well let it shine all night long on display at the sweetheart table.
But … if the budget allows, we would love for you to dream up something big with your florist like we did for this sweetheart table when we collaborated with the amazing ladies at The Enchanted Florist in Nashville. Caprice and her team took our ideas and added the most perfect boho blooms, full of texture, color and so much style. These shades of blush, mauve, orange, copper, white and loads of greenery were perfect and can we just talk about that copper arch? Wow! What a stunning custom piece that took this styled sweetheart table to a whole new level.
4. Don't Forget the Floor
Finally, our fourth tip is to not overlook the floor. Using a rug to further set off your table for two really sets this apart from the rest of your reception. It's subtle, but super fun.
Here, playing with a summery, boho vibe, we used a cowhide rug because …why not? Paired with the rustic farm table, funky vintage chairs, custom copper arch and stunning flowers, the whole look totally has the wow factor and will have your guests sneaking their cameras out to snap a few pics before you are even announced into the reception!
Make It Your Own
At CJ's Off the Square, a styled sweetheart table like this is included in our Premier wedding package and available as an upgrade to our Standard and Classic wedding packages. There are so many unique tables, chairs, linens and rugs available. Our planners can help you select the perfect pieces to create a one of a kind look that perfectly matches your wedding style (and budget!).
To learn more, email you planner, or, if you are still on the hunt for the perfect venue, give us a call to learn more about our all-inclusive wedding packages for our outdoor wedding venue near Nashville, TN.
More About Sweetheart Tables
We have tons of ideas & inspiration to help you create your own unique sweetheart table on Pinterest. Take a look at our Sweetheart Table board to see ideas from real weddings here at CJ's Off the Square as well as other inspiration photos.
2 Reasons A Sweetheart Table Might Be For You