Meet Chef Zach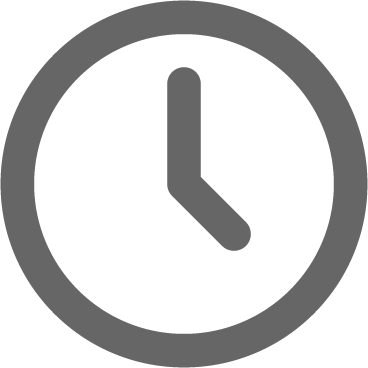 August 13, 2021
Introducing Our New Executive Chef, Zach Sass
We are thrilled to introduce you to the newest member of Team CJ: Executive Chef Zach Sass of Dream Events and Catering. Chef Zach and our founder, CJ Dickson have created a delicious menu for weddings and events at CJ's Off the Square that was designed to be enjoyed in our beautiful outdoor pavilion and garden.
Chef Zach found his passion for food at a young age while helping his Sicilian grandmother in the kitchen. He now has more than 14 years of experience as a chef and is passionate about every meal he cooks. His favorite part: "Watching you enjoy everything I put onto that plate!"
Fun fact: When Chef Zach isn't in the kitchen, he loves dreaming up new recipes while on a run. He tries to get at least 30 miles each week!
CJ recalls, "We had a lot of fun collaborating on our new menu. Food is a big part of every event and I am really particular about not just the taste, but also the presentation and service. Chef Zach and the team of Dream Events & Catering totally understood my vision and I love the experience we have created for our clients."
A new part of our planning process this year includes a private menu tasting for our clients. After an initial consultation to discuss style and preferences, you'll schedule a visit to our Nashville based tasting kitchen to meet with the Dream Team in person and sample the menu they have selected for thier wedding.
"The addition of private menu tastings to our planning process might be one of the things I am most excited about for 2021 here at CJ's Off the Square," says CJ.
Chef Zach's Next Level Southern Comfort Staples
Using as many local, organic ingredients as possible was a priority for CJ. "At home, I pay a lot of attention to where my food comes from, how it's raised and the resources that go into creating it. It's no different here at the venue."
Sourcing as many ingredients from local farms here in Tennessee was a pre-requisite for our menu. In addition to getting fresh, local produce from area farmers markets, Chef Zach and his team also source many of thier ingredients from Bentons, Green Door Gourmet, Bloomsbury Farm, Hopewell Farm among others.
Buffet style service is included in all event packages at CJ's Off the Square. However, some of our clients prefer a more formal, seated dinner served table side. And we love this extra elegant service style too!
Pictured above (left to right):
Seared bistro filet, roasted brussel sprouts, whipped potatoes with Boursin cheese and caramelized onions
Sweet tea glazed chicken, Southern succotash, whipped potatoes with Boursin cheese and caramelized onions
Apple-stuffed pork loin with brie and gala apples, Southern succotash, whipped potatoes with Boursin cheese and caramelized onions
Let's Get the Party Started
Every menu at CJ's Off the Square includes your choice of hors d'oeuvres or a food station for the cocktail hour.
Learn more about what makes a great cocktail hour 
Here is a few of our favorite small bites to start your celebration off right.
Charred Beef Crostini: Charred beef, herbed cheese, balsamic drizzle
Grilled Cheese Donuts: Sweet donuts, savory cheddar cheese, grilled with butter. Magical as a late night snack!
Mini Ham Biscuits: sweet potato biscuit served with baked ham and maple cream cheese
BBQ Pork Sundae: Hash brown casserole in a mini mason jar with BBQ pork and topped with a fried green tomato
Hot Chicken Bao: Fried chicken bites with Nashville hot chicken seasoning, maple ranch and a dill pickle topper on a friend bao bun
Want to offer your guests something a bit more casual? Our heavy hors d'oeuvres buffet is a great mix of seven hot and cold hors d'oeuvres. It makes an unexpected and fun substitute for dinner.
Our Wedding & Event Menu
Want to learn more about catering at CJ's Off the Square? Visit our Catering page for details on our menu, services styles and tastings. If you are already a client, check your Planning Guide for details. Your planner will reach out to you when it's time to select your menu and schedule a tasting.
If you are new to CJ's Off the Square, or considering one of our all-inclusive wedding & event packages for your next celebration, request a brochure now. Once you share a few quick details, you'll get instant access to package pricing, our full menu and availability calendar.
Of course you are always welcome to call. We love to talk about weddings, rehearsal dinners and the food that fuels them!
Office hours:
Tuesday – Saturday, 10 AM – 6 PM CST
(615) 216-7576