A Modern Outdoor Summer Wedding Near Nashville | September 5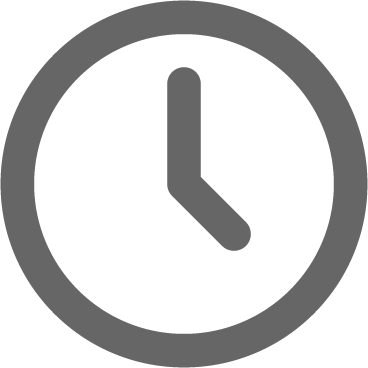 August 1, 2021
"We saw a few popular wedding venues before choosing CJ's Off The Square, but we knew instantly it was the one. We were just in awe of how they managed to create a luxury look, while having that small town feel we love." – Natalia
Natalia & Mike's Modern Chic Garden Wedding In Shades Of Pink & Yellow
In a beautiful boy-met-girl-on-Tinder story, Natalia and Mike knew pretty quickly that they found their special person. When asked about the night they decided 'til death do us part, Natalia shared, "Mike proposed in September of 2019 and it was an unforgettable night. He took me to our favorite bar in Nashville, Old Glory, and proposed in their photo booth. We had taken over 20 photos in that very booth and he wanted to add that very special moment to our collection. It was so sweet." Cue the happy tears… and a stunning outdoor summer wedding.
"There was not one specific thing that made us choose CJ's as our venue, it was more of a feeling. I remember in the middle of our tour of CJ's we looked at each other and I could tell Mike was thinking what I was thinking, that THIS IS IT!" – Natalia
Getting Ready
Let's take a moment to appreciate the beauty that is Natalia's wedding hair. And with that low-back dress? Stunning! The bridal party enjoyed pampering at the Unruli Aveda salon across the street from CJ's Off The Square, whom we have to thank for this gorgeous hairstyle.
Pro-Tip: Consider the distance of your salon location. Choosing somewhere that is in close proximity to your venue is sure to make you feel more relaxed while getting ready and will keep travel to a minimum while you're all dolled up.
When asked what advice she would share with other brides on their wedding day, Natalia offered, "Do not get caught up in any wedding plans on the day of. Your main focus should be on your partner and taking it all in! The day goes by so quickly so just live in the moment." She also shared that she and Mike both handed their phones over to members of the wedding party to really ensure they focused on the day ahead. We love that advice!
The Wedding Party
Mismatched dress styles in the same blush hue perfectly accentuated Natalia's modern lace gown. These light tones really pop out of the garden in the summer and the groomsmen pink bow ties made for a stunning wedding party.
The Modern Outdoor Wedding Details
At CJ's Off The Square, we do our best to ensure your wedding planning process is easy and painless. Sometimes, though, the pain points are unavoidable. Natalia shared her least favorite part of planning her wedding:
"The worst part was trying to please everyone in our family because everyone has different opinions and ideas! At one point we had the realization that it was our day and we were going to make it how we envisioned."
And with that, the modern outdoor summer wedding of their dreams went off without a hitch!
The Outdoor Ceremony
"My favorite memory was Mike pulling the veil up off my face before we shared our first kiss as husband and wife. I never thought I would want to wear a veil on my wedding day, but this is something he always pictured. I ended up loving the traditional look, it is not something you really see at weddings anymore, which made it even more special." – Natalia
"The tone of the wedding ceremony was everything we wanted it to be. A bit traditional, emotional, and very romantic."
The Fun Has Just Begun
Natalia and Mike got married during a pandemic, so while they had a great time, not all of their family could be there. Natalia shared with us plans to renew their vows in Spain while traveling to visit her family in the near future. Here's to their happily ever after and a lifetime of excitement!
The Wedding Planning Process
"We both agree that our favorite part of the planning process was the different tastings that CJ's Off the Square planned for us," recalled Natalia. "The private cake tasting and creating the menu were both so fun, it was a wonderful experience that gave us those pre-wedding butterflies."
The Modern Outdoor Summer Wedding Dream Team
Planning & Coordination: CJ Dickson for CJ's Off the Square
Photography: John Myers Photography
Hair + Makeup: Unruli Aveda Salon
Flowers:  Christine Mount
Catering: Red Pony Catering
Cake: Baked In Nashville
Rentals: Southern Events Party and Event Rental
Entertainment: Premier the Entertainment Company
Venue: CJ's Off the Square
---
See more summer weddings at CJ's Off the Square:
---
Did you like this post? If so, sign up to get monthly real wedding inspiration delivered right to your inbox:
And if this looks exactly like what you want for your wedding day, let us know!! We would LOVE to work with you! Call or click to learn more about our full-service event packages that make planning your next celebration SO EASY! 
(615) 216-7576