A Boho Chic Fall Outdoor Wedding In Franklin, TN | October 11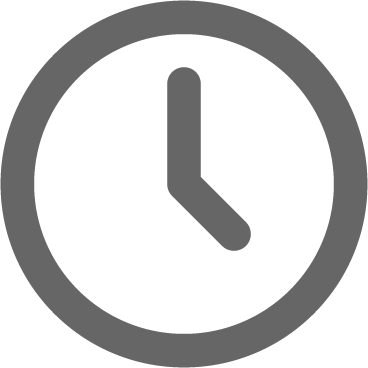 July 1, 2021
"The fact that CJ's Off the Square took care of everything and we didn't have the stress of finding all the vendors was huge. Beyond that — it's an incredibly beautiful venue." – Jewel, bride
Jewel + Joey's Dreamy Boho Chic Fall Outdoor Wedding
Friends right from the start, it was never a question of whether or not Jewel and Joey were meant for each other. Joey is a musician and Jewel captured his heart at one of his shows. The rest is history! Their engagement story is so sweet:
"When we were closing on our first home, Joey had planned a time we could go over and start measuring for décor. When we pulled up, lights were on in the house and I was so confused. I thought someone had broken in! UNTIL I noticed candles going up the stairs to the front door… THAT'S when I knew what was happening." – Jewel
Getting Ready
"The bridesmaids and groomsmen had separate rooms in which to get ready, which I loved," recalls Jewel. "The bridal suite at CJ's Off the Square is absolutely perfect. It's open, calming, and airy. The groomsmen have their man cave with blackjack table and all. We both loved having a toast with our wedding party before the ceremony. It was such a fun special moment. "
The Wedding Party
Part of our planning process is to create a personalized wedding day timeline for our couples. This helps us structure the ideal flow of the day based on the couple's priorities and allow our brides and grooms to be confident that their wedding planner from CJ's Off the Square will make it all happen. It also ensures that everyone is literally on the same page, from the couple and wedding party to all of the wedding vendors behind the scenes.
I am so blessed to have had Allison as a wedding planner. Planning during Covid should have been one of the most stressful things to do, but Allison made it a breeze. She literally thought of anything and everything that could possibly go wrong and had options A, B and C to fall back on. – Jewel
One of the things that was important to Jewel was having two first looks: one with her bridesmaids and of course, one with her groom, Joey. Y'all, there wasn't a dry eye to be found! The cloudy weather made the garden a dreamy atmosphere that was truly magical.
Jewel's bridal look brought serious goddess vibes with her bespoke gown by designer Lis Simone (purchased right here in Franklin from our friends over at Fabulous Frocks who give all of our clients a 10% discount!). The custom sleeves Jewel dreamed up to add her romantic boho flare were added by Nashville bridal alterations queen Karen Hendrix.  And the result was one seriously stunning bride!
The Details
When asked their favorite parts of planning their wedding, the couple shared, "For me, it was the décor. Dreaming up the design and choosing the style of chairs, table settings, etc. For Joey, it was picking the menu. We had a blast tasting everything and putting together a dinner we knew our friends and families would love."
"CJ's Off the Square has TONS of different menu options. My Husband is Vegan and I am not, and they made it SO easy to come up with a Menu that would fit both of our needs and our guest."
The following wedding decor images were captured by photographer Megan Bielfelt.
The Ceremony
"The ceremony was perfect. We had to move everything under the pavilion because of rain but it was still so beautiful. We didn't mind at all. It really is a huge weight lifted off your shoulders when you walk down the aisle as husband and wife. Now you can sit back and relax."
Happily Ever After
After the wedding ceremony, the couple enjoyed a mostly vegetarian dinner with a few vegan options with their family and friends since the groom is vegan. The couple also enjoyed a vegan wedding cake made by The Frosted Parlor. Y'all, it was delicious and we caught more than a few guests coming back for seconds!
"It truly is such a beautiful venue inside and out! We're so thankful to everyone who made our wedding day extra special!" – Jewel
Bride to Bride
"Don't let the stress of planning the biggest event of your life take away from the meaning of it all. It's about two people who love each other and want to be together. The rest is just icing on the (wedding) cake." – Jewel
The Boho Chic Fall Garden Wedding Dream Team
Planning & Coordination: CJ Dickson for CJ's Off the Square
Photography: Sarah Blesener 
Bride's Dress: Bespoke Lis Simone from Fabulous Frocks with custom sleeves by Karen Hendrix Couture
Flowers:  Petals & Fields
Cake: The Frosted Parlor
Rentals: Southern Events Party and Event Rental
Entertainment: Premier the Entertainment Company
Venue & Planning: CJ's Off the Square
Did you like this post? If so, sign up to get monthly real wedding inspiration delivered right to your inbox:
And if this looks exactly like what you want for your wedding day, let us know!! We would LOVE to work with you! Call or click to learn more about our full-service event packages that make planning your next celebration SO EASY! 
(615) 216-7576