Is Greenery Less Expensive Than Flowers For Your Wedding?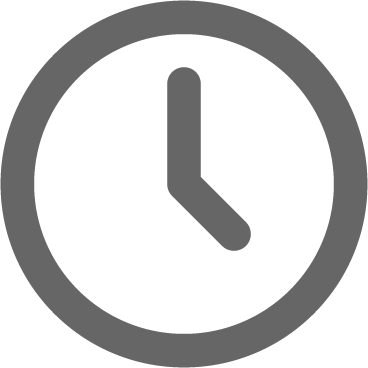 June 5, 2021
Greenery can be a simple but elegant wedding decoration for your reception. In fact, we have included a greenery and candle centerpiece in our Standard wedding package that is a lovely way to compliment our garden setting.
But there are lots of ways to use greenery in your wedding ceremony and reception style that aren't always the least expensive option.
Start With Setting Expectations
Many times, a couple will show me inspiration photos for their wedding that have elaborate greenery designs which are truly stunning. But then they are surprised when they meet with a florist and see how much it will cost to bring that look to life in our garden wedding venue.
"One of the biggest misconceptions about wedding decorations is that greenery is a lot cheaper than flowers," says Troy Villager of T Villager Designs, a Nashville wedding florist that has worked with many of our couples here at CJ's Off the Square.
"Often couples may want to exclusively use greenery because they assume it will cost less but that isn't always the case."
Get Inspiration Now From Our Wedding Style: Greenery Board on Pinterest
Types of Greenery For Weddings
There are many different types of greenery and lots of different ways to incorporate it into a wedding design. A few of the most popular types to use here at CJ's Off the Square are Jackson Vine, Eucalyptus varieties as well as Ruscus. There are other, less expensive types of greenery like some varieties of fern and ivy, but they don't' always have the right texture or shape and don't handle the elements as well.
I trust the experience of an expert like Troy to advise you on what will look best for your style, setting and budget.
The Cost of Wedding Flowers & Decorations
Sometimes, something as simple as a few loose branches on a table can be very lovely and relatively inexpensive. But when larger scale installations are involved, such as hanging greenery in the pavilion, from ladders or chandeliers, or even in an intricate arch or swag on our gazebo, the amount of material and the labor to install the greenery can really add up.
There are two primary factors that go into the cost of any wedding decorations: materials and labor. And wedding flowers and greenery are no exception. Some, but certainly not all greenery can be a less expensive material. But it often require more labor to install than some fresh flower designs.
Greenery décor elements often have to be built on site in a very limited about of time. They also must be taken back down at the end of the event, which results in higher labor cost than a floral centerpiece which can be made in advance, delivered and placed on tables with relative ease and then taken home by the couple or guest at the end of the night.
Don't get me wrong, the greenery wedding style is an incredible look, especially for an outdoor wedding venue like CJ's Off the Square. It's worth every penny in my opinion. But it isn't always a cheap option.
If you have a limited budget, Troy suggests that you invest in the elements that will be photographed the most. "Beautiful flowers add so much to your wedding photos and those will last a lifetime."
Limited Budget? Here's Some Tips
I recommend focusing your flower budget on three things:
Your bouquet
A ceremony focal point
Something at your reception that will have a lot of impact like a head table or sweetheart table.
You get read more of my tips to save money on your wedding flowers here.
Every couple is different, with different ideas and priorities. A talented florist like Troy, Jack and the whole team at T Villager Designs who know our venue well, can work with you to help you determine where to splurge and where to skimp when it comes to incorporating greenery, flowers and candles into your wedding ceremony and reception.
The bottom line? Greenery is gorgeous, but not always the least expensive option.
There are lots of ways to incorporate these into your wedding design. But don't forget the power and romance of fresh flowers where it matters most.
XO,
---
Connect with T Villager Designs:
T Villager Designs
IG: @t.villagerdesigns
View one of our favorite weddings featuring T Villager Designs: Brooke & Michael