A Moody Modern Fall Garden Wedding in Franklin, TN | October 3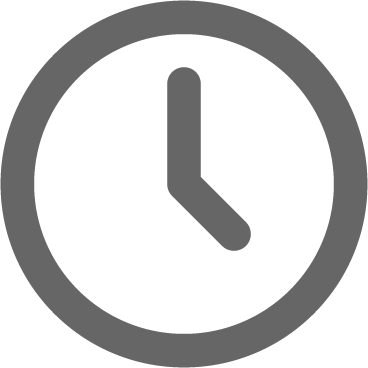 June 1, 2021
"I knew I wanted a garden wedding and we both agreed that with our busy schedules we would need some help with planning. CJ's Off the Square is the best of both worlds." – Michelle
Michelle + Nick's Moody Modern Garden Wedding Near Nashville, TN
Nick and Michelle met in 2013 and hit it off right from the start by bonding over a common interest: good beer. 7 years later, they had the wedding of their dreams in the garden at CJ's Off the Square!
"We actually had a two year long engagement. The summer after we got engaged was a huge transition period for us as we moved from Cleveland to Nashville for Nick's medical training. Plus, with all of our friends and family living all over the country, the major question was WHERE? So basically, we decided to make it easy for us and get married in Tennessee! Finding a venue was the first thing we needed to do. I knew I wanted a garden wedding and we both agreed that with our busy schedules we would need some help with planning. CJ's Off the Square is the best of both worlds!" – Michelle
Getting Ready
"Getting ready at CJ's was a wonderful experience for both of us!"
Michelle chose to have her hair and makeup done at Hunter Paige Salon in Brentwood before headed to CJ's Off the Square to put her wedding dress on and starting pictures. When she arrived, CJ was able to give her a sneak peek of her wedding reception before she was swept up to the bridal suite.
The Details
Michelle and Nick knew they wanted a moody, modern wedding style, but weren't certain what direction to take it.
"I'm honestly a terrible decision maker, and with so many beautiful choices I found myself going back and forth too many times. I may have put too much pressure on myself to find "the best" of everything and spent too many hours browsing the internet."
We enjoyed working with Michelle and Nick's ideas to give them lots of options. Maybe too many options! It can be a good problem to have …when there is so many beautiful things to choose from. And at CJ's Off the Square, one of the things that makes our wedding packages so unique is how customizable they are. Our couples work one on one with one of our wedding planners to help you navigate all of the choices and focus in on the right look for your wedding day.
"We have busy schedules with work so to have help with planning and designing our dream wedding was so wonderful. Looking through the blog we knew we would be happy with their work." – Michelle
Get This Moody Modern Wedding Look
Love this look? So do we! Here are some of the elements that Michelle and Nick selected for thier wedding from our curated collection of style options:
Wedding Ceremony
Chairs: Fruitwood folding chair
Gazebo decoration: Asymmetrical greenery (Jackson Vine)
Wedding Reception:
Tables: dark wood farm tables
Chairs: Ghost acrylic Charis
Linens: Bloom chiffon runners (dusty rose pink)
Place Setting:
Austin gold flatware
Belmont glass beaded chargers
Onyx Artisan China
Rose velvet napkins (mauve and lavender tones)
Audrey gold rimed wine and water goblets
Menu cards by Minted
Flowers for bride's bouquet & reception:
Dark plum dahlia, dark plum ranunculus, orange ranunculus, Juliet garden roses, dark burgundy cymbidium orchid with the light throat, amnesia rose, ivory astilbe, rust amaranthus, gunni and silver dollar eucalyptus, orange wax flower, Jackson vine
And we just had to include this photo of the pavilion taken on CJ's cell phone. It isn't the most professional photo, but it really shows how magical the event space was with all of the greenery, farm tables and gorgeous blooms.
The Wedding Party
Because of travel restrictions, Michelle's matron of honor was unable to attend the wedding at the last minute. However, Nick's sister stepped in and between her mom and her soon-to-be- in laws, everyone came together (including the couple's mini-Aussie Sansa) to make the day extra special.
The Ceremony
When asked how she knew Nick was the one, Michelle remembers back to the very beginning:
"On our second date, he swept me off my feet when he played a full band recording of "Michelle" by the Beatles that he had recorded just for me. It was such a grand gesture, and it was in that moment that I realized he could very well be the one. We knew right away which song would be our first dance at our wedding!"
Don't mind us, we're just swooning over the love between these two.
Happily Ever After
"Everyone says it, but it's true – live in the moment on your special day. CJ's makes it so easy to be present, because you don't have to worry about the details. They have it all taken care of. The day goes by so fast, so try to soak it in and enjoy the best day of your life!" -Michelle
Michelle and Nick chose our Premier wedding package. Both busy professionals, they knew from the start that they wanted the added benefit of having almost everything they needed for thier wedding ceremony and reception in one place. They also both have a great sense of style. So having the ability to customize thier package with a wide range of options for tables, chairs, linens and more was a huge plus.
One of the couple's favorite parts of the Premier wedding package at CJ's Off the Square: The Style Preview.
The Style Preview is an exclusive part of this package and allows our planning team to not only design the reception look together in our showroom (which is part of every package), but to then bring it to life BEFORE the wedding. We create deck out a table with everything from the flowers to the finishing touches of the menu cards so the couple can see exactly what it will all look like and have the change to tweak it so that it is perfect on the wedding day. For Michelle and Nick, it was the perfect chance to see the colors all together and adjust her look to include less burgundy and more rust and terra cotta orange tones. LOVE THIS!
The Moody Fall Garden Wedding Dream Team
Planning & Coordination: CJ Dickson for CJ's Off the Square
Photography: Finding Eden Photo
Bride's Dress: Martina Liana from Town and Country Bridal
Flowers:  Enchanted Florist
Catering: Red Pony Catering
Cake: Baked in Nashville
Rentals: Southern Events Party and Event Rental
Entertainment: Premier the Entertainment Company
Venue: CJ's Off the Square
Did you like this post? If so, sign up to get monthly real wedding inspiration delivered right to your inbox:
And if this looks exactly like what you want for your wedding day, let us know!! We would LOVE to work with you! Call or click to learn more about our full-service event packages that make planning your next celebration SO EASY! 
(615) 216-7576