The Quicksand Rose, Queen of the Neutral Wedding Flowers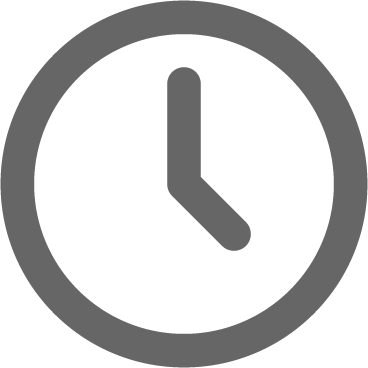 May 9, 2021
by CJ Dickson
Do you cringe every time your friends ask you "what are your wedding colors?"
Trust me, I get it.
When I was helping my sister plan her wedding, even I fell into that trap. And y'all, I design weddings for a living! When she said she didn't have wedding colors, she just wanted it to be pretty, I was like  …I'm going to need a bit more to go on sis!!!
But what she was really saying is that she didn't want a dominant color. She wanted a neutral color palette: a mix of creams, whites and sand tones. When you take color out of the mix, the focus becomes more about blending textures that are interesting to the eye and play into the overall look and feel you are going for rather than planning around bright, bold colors.
And this doesn't mean that everything has to be boring beige or tame tan. No ma'am! Today we have such a range of beautiful neutral tones and textures in both flowers and fabrics that make designing a wedding "without colors" easier than ever.
And here is one of my secrets to a stunning neutral wedding look: The Quicksand rose.
A Versatile Beauty
At first glance, and when next to each other in a big bunch, the Quicksand rose does appear to have a slightly pink tone. But don't be fooled. The Quicksand rose is so versatile. You can tone it down with shades of white and cream. Or boost up it's hints of champagne and blush tones with dusty rose, deep purple, terra cotta and other earth tones.
It's like an ivory rose that had a sip of rosé.
The Quicksand rose has a cozy warmth that pics up candlelight and is just soooo romantic. Depending on how open the bloom is, there can be a range of "barely there" colors in the tips of the petals including mauve, brown and sometimes even a touch of lavender.
For Danielle & Andy's summer wedding here at CJ's Off the Square, they wanted a classic, elegant style with just a hint of rustic detail so that the overall look wasn't too stuffy. And no "wedding colors."
To create a design that they loved, I decided to mix a lot of textures rather than introducing color. I layered romantic, flowy draping elements in the pavilion with rustic dark wood farm tables which really allowed the mostly white wedding flowers a darker backdrop for contrast. But with just white flowers, the blooms sort of blended together. It was very pretty, but it didn't really pop. So Danielle let me experiment by bringing in just a few Quicksand roses and the result was magic. Just that little hint of "barely there" color made the the rest of the white blooms sing!
For Chloe's bridal bouquet (below), we used almost identical blooms, but used closer to a 50/50 mix of Quicksand roses to white roses and lisanthus to give her the dusty rose vintage vibes she was going for. It was perfect for her spring elopement in our garden in historic downtown Franklin, TN.
Quicksand Roses at Your Reception
The Quicksand rose isn't just for bouquets. Here's our queen again, peeking about of a white rose and hydrangea centerpieces for Rebecca & Jordan's spring wedding at CJ's Off the Square. With the white and gold details of this wedding reception, and the spring time atmosphere in the garden, the Quicksand rose picked up on the barely blush tones of this café satin napkin which gave the whole wedding a very airy, feminine feel without screaming PINK. It's subtle and so lovely.
A Flower For All Seasons
The Quicksand rose isn't just for spring and summer. Here is a look at a gorgeous fall garden wedding here at CJ's Off the Square which also used white, ivory, gold and sand tones as well as plenty of sparkle for our bride Brianna who just loved a little glitz and glam. From the sequins and gold trimmed place settings to the hundreds of candles on every table top, everything about Brianna & Jon's wedding was overflowing with romance. And the quicksand rose did not disappoint. In this look, it really picks up on the warmth of the wood tones in the tables and chairs, but also give a classic, elegant look to the reception tables.
Neutral Wedding Color Inspiration
Here are some of my favorite weddings here at CJ's Off the Square that used the Quicksand rose. I chose one from each of the three seasons that we host weddings, spring, summer and fall to illustrate how neutral wedding colors look gorgeous any time of year. And each couple had very different styles. So you can also see the Quicksand rose works well with a variety of styles from rustic, to classic to even a little glamourous.
Go ahead and pin some of your favorite looks and remember: even if you want to use color in your wedding celebration, the Quicksand rose can still be your secret weapon to provide warmth and contrast. You can dress this neutral beauty up with other blooms that range from dusty pink, mauve and terracotta tones, bright whites or even a range of lavender and purple shades. No matter how you choose to use it, the Quicksand rose is the perfect bloom to use as the heart of your neutral wedding color palette.

Looking for more neutral wedding inspiration? View our Neutral Wedding Color board on Pinterest and follow us to get more gorgeous garden wedding inspiration in your feed today.
You can also sign up to get our emails which feature real weddings, planning tips and a monthly love note from yours truly.