Take a Peek Inside The Design Process at CJ's Off the Square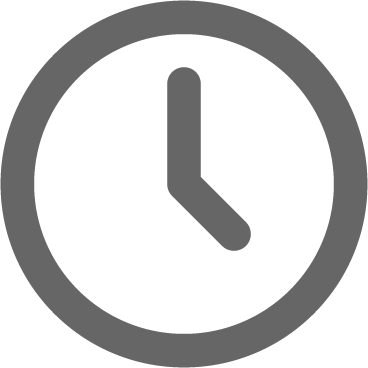 April 15, 2021
by CJ Dickson
I was organizing our image archive this week when I cam across Krystal & Brandon's wedding photos by Andrew Morton. I was so distracted last spring that I completely forgot to share some of my favorite moments from the spring 2019. Yikes! And that included this absolutely stunning May wedding. Surely I am not the only one that let a few items from my 2020 to-do list slip, right?
Scrolling through their images, I was immediately transported back to the day when Krystal and I spent nearly 3 hours in our showroom trying to create the perfect look for her romantic outdoor May wedding. She was a bride who wasn't sure what she wanted, but would know it when she saw it. Can you relate?
The Design Process
The design process for Krystal was more about eliminating what she didn't like, which is almost the complete opposite of how we work with most brides. Usually, we start with ideas that the couple already has in mind and then build on that to refine the style and color palette. Working in reverse takes a bit more time, but in the end, it was exactly the right move because together we created this gorgeous neutral base of white and grey for her wedding design, and then punched it up with bright, bold plums, dusty rose, mauve and magenta.
It's All About Texture
When I saw a photo of Krystal's couture wedding gown from designer Riki Dalal (the "Adriana" gown from the Florence collection), I could instantly see that Krystal was drawn to texture, shape and luxurious fabrics. Finding her perfect wedding dress was the breakthrough we needed to narrow in on the right style for her wedding.
I immediate changed gears from our conversation about colors to focusing on how we could incorporate more texture and high end fabrics into her wedding style. From the flowy chiffon runners on the rustic white farm tables, to the soft sheen of the café satin napkin, to the silk ribbons we tied to the ladies bouquets, every design element gave an airy romantic feel to the entire day that was perfect for thier spring garden wedding and reception. And just that one little switch in approach really opened up the flood gates of ideas and everything started to come together.
PRO TIP: Before you start selecting the design elements for your wedding reception, finalize your bridal look with the purchase of your wedding gown. How you want to look and feel as a bride will inform how you want your reception to look and feel for your guests. 
One of the tricks I use to introduce texture into a wedding design is by using lots of different fabrics. For Krystal, I mixed in romantic ribbons in a variety of sizes and fabrics, like this soft, silky ribbons in white, blush, burgundy and nude tones. We also used draping throughout the pavilion and chiffon runners on the farm tables. The satin napkin at each place setting, wrapped in ribbon and finished with a custom menu card from Minted Weddings was the perfect way to layer in different elements which added visual interest to the event space and gave the eyes of each guest a lot to take in.
No Boring Flowers Please
Once we had our color palette and floor plan in place, I immediately brought in my go-to florist, Caprice Palmer at The Enchanted Florist to help me select the perfect blooms for Krystal & Brandon's big day. Once Krystal knew that I understood her style and budget from our initial planning meetings, she gave me the freedom to get creative with the floral design. Her only request was that it no be boring. No problem there!
Caprice and I had a ton of fun finding a range of interesting textures and avoiding anything dull or stuffy. She even talked me into using a plum carnation (which are probably my least favorite flower) in order to get the right blend of textures and colors.
Well, I have to admit, even that plum carnation looked absolutely stunning. Mixed in with white anemones, quicksand roses, pink O'hara roses, blush wax, white stock and variegated greenery, it was the perfect punch of color and texture for this look. Don't you agree that this slightly wild, asymmetrical bridal bouquet is anything but boring? It may be one of my favorite bridal bouquets of all-time. And having planned over 500 weddings, that is truly saying something!
The Outdoor Wedding Dream Team
Venue, Planning & Coordination: CJ Dickson for CJ's Off the Square
Photography: Andrew Morton
Menu Cards: Minted Weddings
Flowers:  The Enchanted Florist
Rentals: Southern Events Party and Event Rental
Entertainment: Premier the Entertainment Company
Did you like this post? Sign up to get monthly real wedding inspiration delivered right to your inbox:
And if this looks exactly like what you want for your wedding day, get in touch! We would LOVE to work with you! Call or click to learn more about our full-service event packages that make planning your next celebration SO EASY! 
(615) 216-7576