A Fall Garden Wedding Brimming With Elegance | November 14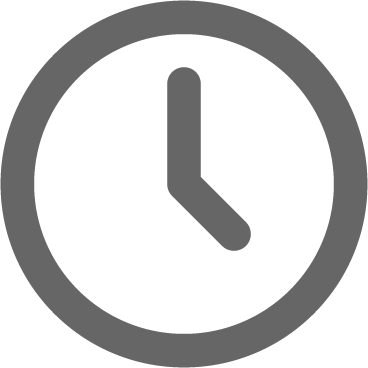 March 9, 2021
"We chose CJ's Off the Square because it was like meeting new "old" friends from the moment we came in contact with them." – Brooke
Brooke + Michael's Fall Garden Wedding In Black, White, & Gold
Brooke and Michael had been to many cookie-cutter weddings before their own and were certain they wanted something unique. The southern charm of CJ's Off The Square was perfect for their vision – so much so that Brooke secured the venue before Michael even got a chance to tour! We are beyond thrilled that we were able to give this beautiful couple the wedding of their dreams, even in the middle of a pandemic.
When Love Sneaks Up On You
Brooke and Michael went to college together at Tennessee Tech. Depending on who you ask, they either met by coincidence, or the whole thing was carefully orchestrated by mutual friends. After a blind date at an ice cream shop that closed the place down, they became pretty inseparable. After graduation, the hard questions came and it was time to determine if this relationship was serious. At that point, Brooke knew they were going to last.
"I guess you could say that I knew Michael was the one when I couldn't imagine going through life's highest highs and lowest lows with anyone else."
Getting Ready
While getting ready on her wedding day, Brooke's mom surprised her with letters from her bridal party and family. "It was such a sweet moment to read their memories and advice for me on the most important day of my life," she recalls.
Golden Hour Portraits That Stun
The Details Of A Southern Elegance Garden Wedding
When asked what advice she would give another bride, Brooke warns against getting overwhelmed: "Especially if you are lucky enough to work with CJ's Off the Square, you truly don't have anything to worry about. Your planner is going to take your vision and make it even better than you could imagine, and they will ensure that if something is going wrong (because BELIEVE ME, something WILL go wrong), they will work it out WITHOUT even making you sweat the small things."
Your wedding planner is a pro at taking your Pinterest-worthy inspiration and transforming it into the wedding of your dreams, much like we did for Brooke and Michael.
The Outdoor Wedding Ceremony + Reception
This elegant garden wedding was truly a night to be remembered. When asked what their favorite part of their big day was, Brooke remembered:
"My favorite memory of our wedding day would be our last dance in the garden under the string lights. We had all of our guests line up in the front of the house to get ready for our sparkler exit, so my husband and I took the chance to have a private last dance, just the two of us. On top of that, my husband surprised me with the song "She's My Kind of Rain." We were both ugly crying, and it really felt like we had hit 'pause' right before the start of the rest of our lives."
The Fall Garden Wedding Dream Team
Planning & Coordination: Allison Adams for CJ's Off the Square
Photography: Taylor Martin Photography
Hair + Makeup: Michelle at Indulgence Salon & Medi Spa
Bride's Dress: Glitz Nashville
Flowers:  T Villager Designs
Catering: Red Pony Catering
Rentals: Southern Events Party and Event Rental
Entertainment: Premier the Entertainment Company
Venue: CJ's Off the Square
Did you like this post? If so, sign up to get monthly real wedding inspiration delivered right to your inbox:
And if this looks exactly like what you want for your wedding day, let us know!! We would LOVE to work with you! Call or click to learn more about our full-service event packages that make planning your next celebration SO EASY! 
(615) 216-7576