Top 5 Tips to Save Money On Wedding Flowers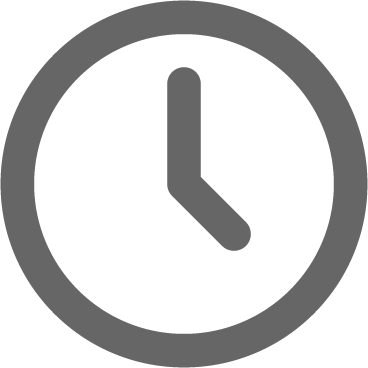 February 17, 2021

Top 5 Tips to Save Money On Wedding Flowers
by CJ Dickson
Wedding flowers are often a big part of creating the look and style of your ceremony and reception. But one of the most common things I hear from our couples is that they can't believe how expensive they are.
I hear you! There can be some serious sticker shock when it comes to wedding flowers. Sometimes this is simply because you haven't ever entertained at such a level before. A centerpiece for your kitchen table is VERY different than 12 centerpieces for your all of your reception tables.
Sometimes it's not just the cost of the blooms, but the labor involved in building out the arrangements, transporting them to the venue and then installing them in a limited time frame.
"Most women aren't used to the scale of costs associated with wedding flowers. Maybe they've sent a friend flowers and spent $75 -100. Maybe they've bought a bunch of tulips at Kroger for $15.  But $4000 or more for wedding flowers can seem a little crazy at first," says Sidney Darby, one of the wedding planners here at CJ's Off the Square.
"Choosing a garden venue like CJ's Off the Square will certainly help with the budget. You won't need to purchase as many decorations to make the space feel unique and special like you might for a hotel ballroom or a barn."
So if you have already booked your wedding with us, congratulations! You are off to a great start saving on your wedding flower budget already! But I've got a few more tips – well, 5 to be exact – to help you save money, stay true to your wedding budget and still have a stunning wedding.
Ready to get started? Here we go!
Tip #1: Focus on a Few Focal Points
The less decoration you need for your event space, the less you need to spend. As Sidney stated above, CJ's Off the Square is a gorgeous garden venue. You don't need to bring in a lot of decoration for it to look and feel special on your wedding day. However, you still may want to add your own personality and wedding colors into the space to create a truly custom look. I recommend focusing your budget on three key areas:
Your bouquet
A Ceremony focal point
Centerpieces
Your Bouquet
Your bouquet should be your favorite flowers in your favorite colors. It will be what you carry down the aisle and will be in almost all of your wedding pictures. If there is one place to splurge, it's on your bridal bouquet! Take a peek at some of our favorites on our Pinterest Board: Bouquets for Brides and Maids and go ahead and pin your favs.
Here's one of our favorite bouquets designed by Mary Love Richardson of Rosemary & Finch.
See more from Catey & Paul's intimate summer garden wedding here.
The Ceremony Focal Point
A ceremony focal point is the backdrop where you and your fiancé will say "I Do." Examples would be an arch, or large arrangements placed on or to the side of the church altar. Here at CJ's Off the Square, couples often add fresh flowers or greenery to the gazebo. Since this is the most photographed part of the wedding ceremony, and probably be in many of your photos, it is usually worth investing some of your floral budget on this. We also offer a draping package that is a great way to add a romantic touch without breaking the bank. View some of our favorite garden wedding ceremony looks on Pinterest.
Here are a few of our favs from our friends at The Enchanted Florist:
"Wild" greenery and romantic picture window draping:
Pops of color in 2 corners to frame the couple:
Asymmetrical greenery with floral crown and trailing florals (can trail to the right or left, usually the opposite side of the bride): 
Wedding Reception Centerpieces
"Use the bulk of your flower budget on your reception centerpieces," says Allison Adams from the planning team at CJ's Off the Square. "These are what your guests will see the longest, come in closest contact with and are a central part of what makes up the overall look of your reception."
Here at CJ's Off the Square, your guests will actually see your reception space in the pavilion BEFORE they see your ceremony as this is the primary gathering space at the venue. So your centerpieces will play a big part in making the first impression on your guests. You don't have to put fresh flowers on every table. You can alternate with flowers on every other table and a cluster of candles in between. Or alternate high and low centerpieces as seen below. If you love the large scale of a tall centerpiece, incorporate more greenery and fewer blooms.
Alternating high and low centerpieces in the pavilion:
Tip #2: Use Flowers In Season
Peonies are a perennial favorite of my brides, but they can cost more than twice as much in October than in May. Use your favorite blooms for inspiration but ask your florist to make seasonal suggestions to keep the price down. For example, there are some garden roses that look super similar to peonies that are often less expensive year-round.
Or splurge on your bouquet to get exactly the blooms you want, but use something similar in the rest of the wedding flowers. This can help you maximize your budget and still get your favorite flowers.
In this bridal bouquet, the white garden roses have a very similar ruffly bloom to a peony but will perform much better for a late summer wedding like Elizabeth & Patrick's. 
This romantic blush pink and white bridal bouquet features English garden roses, ranunculus an lisianthus, all blooms readily available throughout the year in a variety of colors. 
Below you can see roses and peonies for this May bride's bouquet. May is the perfect time for peonies as they will look best this time of year AND be available at the best price. Compare with the bouquets above to see how similar the garden roses look. 
Tip #3: Embrace Greenery
Good news is that the greenery look is really popular right now. Greenery can be a great filler for bouquets and centerpieces that can help keep the price down. But not all greenery is cheap. Large displays and garlands can requires lots of labor to build and install and the price can quickly escalate. But by simply adding some seasonal greens to your bouquets or centerpieces can really help stretch your budget.
A thin trail of inexpensive ivy on top of this gold lace runner and filled with candles is a simple but elegant look for this head table:
A slightly more lush placement of loose greens including different types of eucalyptus and ruscus for a range of green colors and texture:

Loose greens are always less expensive than full greenery garland. This couple added a few blooms to soften the look and quite literally stretch the budget (all the way down this head table!). 
Tip #4: Candles, Candles and More Candles
A cluster of candles in different shapes or sizes can be soooo romantic and often cost a fraction of fresh flowers. You can buy or rent interesting candle holders which look great during the day. And then as the sun sets, the candlelight will fill the room and give everything a romantic glow. Be careful to follow necessary safety guidelines though since open flames can be a hazard and you want to be sure you won't be breaking any rules of your venue.
Tip#5: Skip the "Wearables"
A "wearable" is a boutonniere or corsage. These are usually reserved for the groom, groomsmen and family of the couple. Most guys don't really care about flowers and most guests would hardly even notice if they were wearing a flower on their lapel. When it comes to corsages, run this by your mom first. While many parents or grandparents wouldn't mind not wearing a flower on their wrist or pinned to their dress, you don't want to hurt any feelings by accident. So just double check with the key ladies in your life and if they don't mind or care, then skip it!
Another fun idea is to make your groom's boutonniere out of paper flowers. Once, I used comic book pages from the groom's favorite super hero to make a colorful and unique button hole. Another one of my couples used sheet music and one time, it was pages from Harry Potter! You can get crafty and make these yourself. Or order them on Etsy. It's a great way to create a lasting keepsake for your groom that is more personal than fresh flowers.
Here is example of the groom and groomsmen with boutonnieres. Do you think it makes or breaks the look?
Here our groom skipped the bloom and we don't miss it a bit!
Browse more looks for the guys on our Pinterest Board: Looks for the Groom
Let's Wrap This Up
I hope you will find these 5 tips on how to save on your wedding flowers helpful. My last bonus tip for you is this: If you've booked your wedding at CJ's Off the Square, you have a personal wedding planner at your finger tips! Reach out to them if you need a little help prioritizing where to invest in flowers or other décor items. Our team has seen hundreds of celebrations in this space; We've got a really good idea of the décor elements that make a big impact or can do double duty. And we also know the ones that can easily get overlooked. We're here to help so give us a call to brainstorm ideas with you. We can share ideas and connect you with incredible local florists to bring your dreams to life.