A Fun Summer Garden Wedding Near Nashville | June 20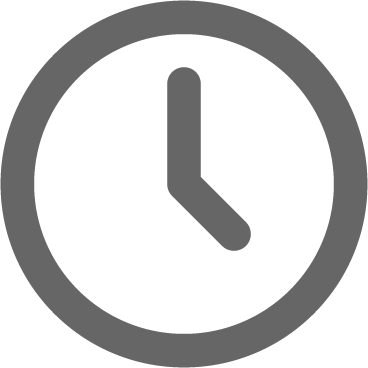 February 9, 2021
"We couldn't have asked for a better wedding and planning experience. CJ and her team helped us through getting married during COVID and truly made our day perfect." – Celia
Celia + Brock's Insanely Fun, All-Inclusive Outdoor Wedding
Celia and Brock's relationship started with the perfect meet-cute: Brock working at the Nike store, Celia needing new shoes. The rest is history! So of course, the beginning of their marriage had to be just as perfect. We were thrilled to deliver on the fun, romantic wedding of their dreams with plenty of summer florals, pink accents, and lots of greenery.
Romance, Romance, Romance
Brock proposed to Celia in her parent's backyard, just the two of them. He's clearly seen a rom-com or two because after she said "Yes!", the newly engaged pair went to "show off the ring" to their closest friends. Instead, Celia walked into a full-out surprise engagement party with 50 of their friends and family. *swoon*
Getting Ready
Putting on your wedding dress is often what a girl dreams of from a very young age. It's a special moment that you can't wait to feel. Sometimes it can become muddled by a large wedding party or being rushed for time, but then other times you can slow down just enough to really soak it in.
One of Celia's favorite moments of her big day was having her mom help her into her gorgeous lace trumpet gown. "It was extremely special," she recounts.
First Looks
Adding to the intimacy of the big day, Celia opted to do not one, not two, but THREE first looks. There's something so special about watching your loved ones see you as a bride for the first time. After the first look with her bridal party, Celia did a first look with her father, and then of course, with her groom. Every single one was pure *magic*!
The Details of a Fun Garden Wedding
"I'm so glad that we had an outdoor wedding. It allowed us to have the wedding of our dreams while keeping our loved ones as safe as possible." – Celia
Booking the venue was the most important thing to Celia and Brock after getting engaged. Getting married during a pandemic definitely made this feat more challenging but we are thrilled that our outdoor space proved perfect for their wedding needs.
Every wedding at CJ's is completely unique and the finishing touches really pull everything together. Celia and Brock's choice of spring florals and greenery were the perfect choice for this fun outdoor wedding.
The Outdoor Wedding Ceremony
"Standing at the altar holding my husbands hands, [I was] thinking to myself, 'I never want to forget this moment, the way he looks, the way his hands feel, or the words that he is reciting to me.'" – Celia
Brock was teary-eyed as he watched his bride-to-be walk down the aisle and everyone felt the love in the air. The unity sand ceremony was a perfect touch, right after some light-hearted laughs as Brock said "I do" too soon. We don't blame him for being so excited to start the rest of their lives!
Hey DJ, Turn The Music Up!
Is it really your wedding reception if you're not having a total blast? The newlyweds' nephew was the center of attention once his song came on, drinks were flowing, and fun was had by all!
Happily Ever After
Some final notes from the happy couple: "Don't sweat the small stuff and trust your wedding planner! This is their profession and they are experts at what they do."
Working with this pair was a joy and we're thrilled to have been a part of their special day.
The Fun Garden Wedding Dream Team
Planning & Coordination: CJ Dickson for CJ's Off the Square
Photography: Rebecca Denton Photography
Bride's Dress: Adorn Bridal
Invitations: Minted
Flowers: Phyllis Mayfield 
Catering: Red Pony Catering
Rentals: Southern Events Party and Event Rental
Entertainment: Premier the Entertainment Company
Venue: CJ's Off the Square
Did you like this post? If so, sign up to get monthly real wedding inspiration delivered right to your inbox:
And if this looks exactly like what you want for your wedding day, get in touch! We would LOVE to work with you! Call or click to learn more about our full-service event packages that make planning your next celebration SO EASY! 
(615) 216-7576