An Intimate, Outdoor Summer Wedding Near Nashville | July 11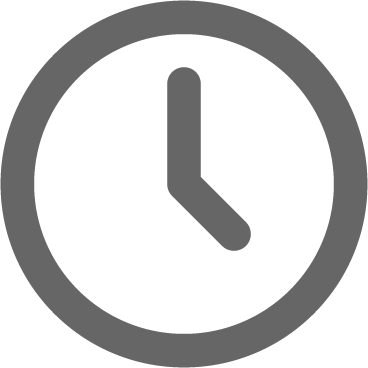 December 2, 2020
"Words can't describe how thankful we are that we chose to get married at CJ's. When COVID hit, CJ was calm and so helpful in the rescheduling process. She was able to help us reschedule and have a day better than we could have ever imagined! Truly the wedding of our dreams. If you are looking for a beautiful venue that makes the planning process a breeze, pick CJ's Off the Square! You'll be so glad you did!" – Catey

Catey + Paul's Romantic, Floral-Infused Wedding Ceremony & Reception
Understated elegance, delicate details and dreamy, sky-colored accents created a picturesque environment for this couple's much-anticipated celebration. From the timeless invitations created by Shine to the simple yet stunning floral arrangements designed by Rosemary & Finch, Catey and Paul created the wedding of their dreams at our historic venue — and nothing, not even a global pandemic, could get in the way of their magical day.
A Classic Love with a New-Age Twist
Catey and Paul first met at a local brewery and knew right away how much they shared in common. Catey quickly recognized Paul's thoughtfulness, and their conversations flowed seamlessly every moment they spent together. Their matchmaker? The ever-popular mobile app, Bumble, of course! Turns out swiping right was a life-changing decision for this adorable pair.
Family First
Catey knew Paul was "the one" when he told her he wanted to meet her family. After spending an entire day out on the water with the most important people in Catey's life, Paul quickly gained "brownie points" for showing his eagerness to dive right in (no pun intended).
"His willingness to integrate himself into my life made me fall in love with him even more." – Catey
When it came to their wedding day, the couple shared in the desire to make family a centerpiece. "It was so special to have my dad walk me down the aisle," Catey gushed. "I also loved our community vows. It was wonderful to hear our loved ones vocalize their support of our marriage."
She Said 'Yes' – to the Bridesmaid Dress!
While most brides obsess about their own wedding dress, Catey felt compelled to find the perfect dresses for her bridesmaids and best friends – a critical component to make the event that much sweeter.
"I wanted my girls to feel beautiful and wear something that was a little different from the traditional look." – Catey
After a long search, Catey finally found what she envisioned — printed chiffon, floor-length dresses by Jenny Yoo. The romantic, feminine designs became the inspiration for the day's décor and overall aesthetic.
Something Borrowed, Something Blue
The beauty of the day was brought to life in the small, significant details. From the hand-sewn face mask, created from the same exquisite lace used on Catey's Inbal Dror wedding gown, to the hand-painted details on the couple's four-tiered cake from Baked in Nashville, the charming elements at every turn were both thoughtful and personalized.
"The day truly represented us – and that was most important." – Catey
Unforgettable Moments
Although every aspect of their wedding was special, Catey recalls the couple's 'first look' as one of her favorite moments from day.
"I had totally led Paul astray about my dress, so it was really sweet to see him react when he first saw me in my wedding gown. Thankfully, he loved it!"
The duo fondly remembers the last song of the night, as well. Starting out slow, the guests coupled up for a "final call" on the dance floor. Then, to everyone's surprise, the tempo quickly increased, and the party went out in style – hands in the air, heads rockin' to the beat, hearty smiles by all!
The Art of Planning in a Pandemic
Despite having to postpone their wedding from the original date, the couple worked closely with CJ and her team to seamlessly execute a perfect event despite the global pandemic. The couple credits the unprecedented circumstances for the gratitude and appreciation they felt when the big day finally arrived.
"At the end of the day, we didn't care about anything but getting married in front of our loved ones. COVID truly changed our priorities – for the better!"

The Franklin Wedding Dream Team

Planning & Coordination: CJ Dickson of CJ's Off the Square
Photography: Nathan Westerfield
Hair + Makeup: Madison Dennis of MHD Beauty
Bride's Dress: Inbal Dror from Adorn Bridal
Flowers: Rosemary + Finch
Invitations: Shine Invitations; Designs in Paper
Catering: Red Pony Catering
Rentals: Southern Events Party Rental Company
Entertainment: Linda Davis of Nashville Silver Strings (ceremony);
Premier Entertainment (reception)
Venue: CJ's Off the Square
__
Want more wedding inspiration?
Sign up to receive our monthly e-newsletter, filled with style tips, decor ideas
and more dreamy images from our real weddings at CJ's Off the Square.

Want to learn more about planning your celebration with us?
We would love to bring your dream wedding to life at our gorgeous outdoor garden venue.
Call (615) 216-7576 or click here to learn more about our full-service event packages
to make planning your event so easy.