A Sophisticated Brunch Garden Wedding | October 13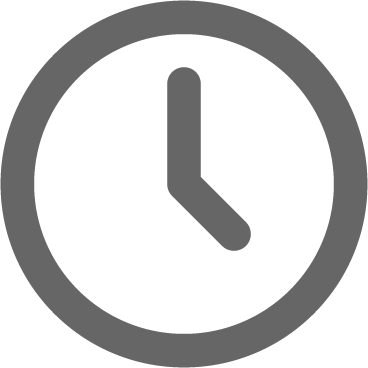 October 13, 2020
"Choosing a venue that literally includes everything we needed was the best choice we could have made. Having a planner who worked with us on every option and gave us suggestions with such experience made everything so easy." – Christine
Relaxed Sophistication Meets Brunch for Christine + Rami's Garden Wedding in Cerulean & Blush
Christine and Rami hoped for the Sunday brunch garden wedding of their dreams and that is exactly what they had. Their officiant was the minister from Rami's family church and helped to make the ceremony really personal and intimate.
Getting Ready
When asked what her favorite part of getting ready was, Christine recalled, "I loved being with my best friends, my mom, and my sisters in the bridal suite. It felt like the best hang out ever, except I was also getting married that afternoon!"
The First Look
Rami seeing Christine for the first time before their ceremony was truly beautiful. The coolest thing about this pair is how much time they built into their wedding day to have moments just to themselves. Soooo romantic and sweet!
The Wedding Party
Christine's lace gown with beaded detail and gorgeous long train was by Allure. Seriously, did you see that train?!  The bridal party's beaded gowns had vintage vibes that paired perfectly the classic look of the groomsmen in their blue suits. We also love that each lady wore the same color and fabric, but chose a cut that complimented their body. Yes please!
The Details
Blush roses and cerulean blue accents marked the rustic tables for a fresh and relaxed sophistication that screams brunch. Peonies, roses, lambs ear and eucalyptus were the basis for Christine's bouquet and the floral accents use through the ceremony and reception. And just because the sun was up, we didn't skimp on the candles!
The Ceremony
Emotions were high during this ceremony, with happy tears and laughs aplenty. Christine and Rami couldn't be more perfect for each other and their friends and family could absolutely feel their love.
"After the ceremony, we ran upstairs while everyone was going to the cocktail hour. No photographers, no family or bridal party, just us. We cried together and it was a moment of pure happiness & love." – Christine
The Brunch Reception
Christine was worried that nobody would dance due to having a Sunday brunch reception. Luckily, Motown and oldies got the party started!
When all was said and done, we asked Christine what advice she would offer to a new bride:
"Make your own decisions!! Surround yourself with the friends and family who have your back and won't plant seeds of insecurity or try to make it their day. When you walk into the venue you want to love every single detail – and the only way to do that is to make your own choices!"
The Outdoor Brunch Wedding Dream Team
Planning & Coordination: CJ Dickson for CJ's Off the Square
Photography: John Myers Photography
Bride's Dress: Allure Bridals
Flowers:  Enchanted Florist
Catering: Red Pony Catering
Rentals: Southern Events Party and Event Rental
Entertainment: Premier the Entertainment Company
Venue: CJ's Off the Square
Did you like this post? If so, sign up to get monthly real wedding inspiration delivered right to your inbox:
And if this looks exactly like what you want for your wedding day, get in touch! We would LOVE to work with you! Call or click to learn more about our full-service event packages that make planning your next celebration SO EASY! 
(615) 216-7576