A Picture-Perfect Elegant Spring Garden Wedding | April 13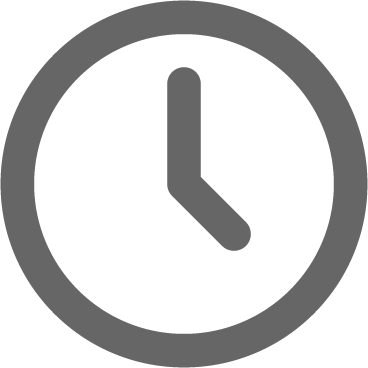 September 10, 2020
Rebecca + Jordan Wed in an Elegant Outdoor Spring Wedding with Touches of Blush
Elegant, simple garden weddings are some of our favorites here at CJ's Off the Square – and this one definitely hit the top of our list. The best thing about hosting your wedding at CJ's Off the Square is that no two celebrations are ever the same. with so many ways to customize the colors and design details, it is our goal to make each wedding perfectly unique to the couple. We were beyond thrilled to make this dreamy day happen for Rebecca and Jordan!
Getting Ready
Mismatched bridesmaids' dresses in the same hue truly make us swoon! This bridal party had so much fun touring the reception space prior to the wedding, followed up by a bubbly toast. CJ herself loves to walk through the venue with her clients just to be sure everything is as it should be. If anything needs a last minute tweak, no problem! While you sip champagne with your ladies, our team will take care of all the small stuff.
The First Look
During planning, Rebecca and Jordan didn't seem to be keen on doing a first look. However, we are so glad they decided to! This is such a special moment between a couple that really helps to give them some needed intimacy on a day surrounded by family and friends.
The Wedding Party
Every single member of this wedding party shined, even the sweet little babe that can be found in many photos on a bridesmaid's hip. Also, can we acknowledge just how beautiful Rebecca and Jordan look together?!
The Venue
CJ's Off the Square is truly so beautiful in the spring – the lush green garden offers the perfect backdrop to an elegant wedding without the need to add much else. Farmhouse tables in different sizes, gorgeous draping string lights, and rose bouquet centerpieces were all this wedding needed!
The Ceremony
Rebecca and Jordan wanted a short and sweet ceremony and that is just what they got! This pair could not keep their hands (and lips) off each other long enough to even make it back up the aisle! It's so much fun to get to witness this kind of love.
The Reception
Let the party begin! Rebecca and Jordan love their dogs and really wanted to show them off, so the pups made an appearance on the wedding cake. How adorable is this?! The silhouette topper is amazing and was a fabulous Etsy score by Rebecca.
This wedding was a blast and fun was had by all – we didn't want it to end. By the end of the night, Rebecca and Jordan were ready to have the last dance alone in the garden and make their way to their new home to celebrate the future ahead.
The Nashville Garden Wedding Dream Team
Planning & Coordination: CJ Dickson for CJ's Off the Square
Photography: John Myers Photography
Hair + Makeup: Leslie Ellis
Invitations: Minted
Flowers:  Enchanted Florist
Catering: Red Pony Catering
Rentals: Southern Events Party and Event Rental
Entertainment: Premier the Entertainment Company
Venue: CJ's Off the Square
Did you like this post? If so, sign up to get monthly real wedding inspiration delivered right to your inbox:
And if this looks exactly like what you want for your wedding day, get in touch! We would LOVE to work with you! Call or click to learn more about our full-service event packages that make planning your next celebration SO EASY! 
(615) 216-7576