An Elegant Fall Garden Wedding | November 1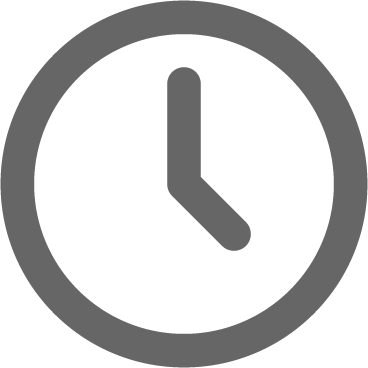 August 18, 2020
"Even before our first meeting, it was clear that we were working with a professional and organized group. At each of our meetings, they had an agenda, there was follow-up, and a timeline of key dates and deadlines. In addition, they gave us recommendations for vendors and helped us to think creatively about bringing to life our ideas – such as having a whiskey tasting (Irish vs. Tennessee) and hot (spiked) cider and a separate VIP pizza party for guests 10 and under." – Pema
Pema + Eddie Wed in an Elegant Forest Green and Ivory Garden Wedding
Pema and Eddie met while working together and when asked how they knew they were meant to be, Pema responded, "It probably helped that we had been friends for a little over three years before we started dating, but we knew pretty quickly after we started dating. We started spending lots of time together and haven't looked back. Side note: it helped that Eddie had a soft spot for [my] tuxedo cat, Mr. Big."
Their dreamy fall wedding was the perfect way to send the couple off into the rest of their lives! Lots of dreamy pics and details below but you won't want to miss this video. LaDage Films captured this day soooo beautifully!
Getting Ready
Pema's favorite part of getting ready was bringing her three bridesmaids together in the bridal suite, topped off by her mom buttoning her into her gown. Eddie and his groomsmen enjoyed their time relaxing in the wine cellar.

The First Looks
Something unique about this wedding was the multitude of first looks. Everyone got their own chance to take in the bride's beauty and we loved to see their reactions! As Pema descended the stairs in her gorgeous long-sleeve beaded gown, her three flower girls were there waiting.
Eddie was graced with her presence in the garden and enjoyed spending those few precious moments together before saying, "I do."
Perhaps our favorite first look of all, though, was that with the bridal party. They hid their faces behind their bouquets and their reactions to seeing Pema in her gown did not disappoint!

The Wedding Party
Style ran deep in this wedding party. From Pema's gorgeous long-sleeve beaded gown to the flower girls in their fur jackets, every member of this wedding party looked amazing!

Portraits
The Details
Forest green and ivory hues decorated CJ's Off the Square for a truly elegant fall garden wedding. With a Polaroid selfie guest book, the map and itinerary for their weekend, and gorgeous green velvet linens, no detail was spared on this perfect night.
After their wedding, Pema declared that every couple should consider a sweetheart table to get in one-on-one time and have a chance to eat.

The Ceremony

The Reception
After the ceremony, the party really got started! We turned the bridal suite into a VIP kids party room. Just before dinner, the DJ announced that it was time for the kids to head off with their sitter. They had fun activities planned and pizza for dinner. This helped to let everyone really let loose without worrying about the kids while also giving the kids their own fun night!
The Elegant Fall Garden Wedding Dream Team
Planning & Coordination: CJ Dickson for CJ's Off the Square
Photography: Glenai Gilbert
Hair + Makeup: Amy Lynn Larwig with All Bridal
Bride's Dress: Pronovias Memory from The White Room
Flowers:  Enchanted Florist
Catering: Red Pony Catering
Rentals: Southern Events Party and Event Rental
Entertainment: Premier the Entertainment Company
Venue: CJ's Off the Square
Did you like this post? If so, sign up to get monthly real wedding inspiration delivered right to your inbox:
And if this looks exactly like what you want for your wedding day, get in touch! We would LOVE to work with you! Call or click to learn more about our full service event packages that make planning your next celebration SO EASY! 
(615) 216-7576