5 Things You Need to Know About Our Standard Wedding Package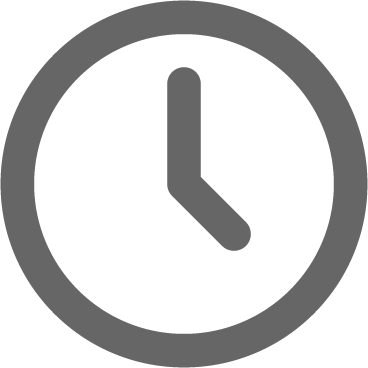 August 14, 2020
by CJ Dickson
Today we are celebrating Andrea & Adam's wedding and we are SO excited! We just love the yummy mixed neutral look they went with for the reception. They selected our Standard wedding package which is perfect if you love the idea of a full-service, mostly inclusive wedding experience, but your style is more simple.
I wanted to take advantage of having a few minutes before our bride and groom arrive to share the 5 things you need to know about our Standard wedding package.
I explain it all here in this video:
OK, don't judge these pics from my iphone 7 (I know, it's time for an upgrade already)!  I just wanted to share this with you ASAP since I know this package is going to be a great option for many of you!
So let me walk you through what's included.
Every wedding package at CJ's Off the Square includes:
Exclusive use of the venue
Valet parking
A planner to guide you through the planning process AND take care of all set-up and clean-up for you
Tables, linens and chairs
String lights (so many string lights! see the video below)
A DJ for your ceremony and reception
And a delish lunch, brunch or dinner menu
So what makes the Standard package different?
#1 Round tables
The Standard wedding package includes 60″ round tables. We also have a few short and tall cocktail tables that we can dot into your floor plan, but most of your guests will sit at the 60″ round tables. These can comfortably seat 8 – 10 guests each and we can accommodate up to 135 total guests with seating in the pavilion and garden.
Love the look of farm tables? Yeah, me too! If the rustic look of farm tables has to be part of your look, those are an option in our Classic and Premier wedding packages. Only round tables are included in our Standard package. The one exception to this rule is if you wanted to add a sweetheart table like Andrea and Adam did in the video above. This is one of the style upgrades that is available with this package.

#2 Linens
While we have a full range of gorgeous satin, silk and velvet linens to choose from in other packages, our Standard wedding package includes your choice of ivory, champagne or silver polyester linens. This gives you a beautiful neutral base and then you can layer in color as you like with a napkin, flowers or even a menu card.
In this example, our couple is going for a mixed neutral look. Our bride Andrea selected a champagne napkin on an ivory base. With the candles and greenery that are included as the centerpiece, it's a really light and lovely look for a summer wedding, don't you think? Simple, but elegant. LOVE! I also love that she added a menu card. It really adds the right finishing touch to the place setting.
But there are tons of ways to add more color. See some of our examples below from Molly & Vince's garden wedding or Kristen & Chris' reception.
#3 White Folding Chairs
The Standard wedding package includes white folding chairs for your ceremony and reception We have lots of other chair options available for our Classic and Premier packages. Take a peek at our Pinterest Boards to see all of the different chair options we have for each package. And make sure to follow CJ's Off the Square while you are there!

#4 Flowers
While our wedding packages do include a LOT of the things you need for an amazing outdoor wedding, flowers are not included in the Standard package. BUT …this beautiful greenery and candle centerpiece are! It's lovely during the day, but at night, all the candles on the tables and the romantic string lights up above make a beautiful setting for your celebration. Scroll down for a video to see what I mean.
If you love flowers and want a more formal look, you can work with the florist of your choice to create centerpieces and other decorations, bouquets and boutonnieres. But don't feel like you have to use fresh flowers. I've seen a ton of really cool alternatives to fresh flowers like wood flowers, paper flowers, feathers or, like one of my brides did last year, some boho style lanterns that each bridesmaid carried and then placed on a table after the ceremony. You don't have to use a single fresh bloom. You are in a garden after all!
The standard package allows you to bring your own flowers to accent the candles and greenery we provide or you can skip the greenery and candles we have to create something totally custom with a professional florist of your choice. At the end of the day, it's all about creatinh a look that you love.

With all the gorgeous candles and string lights, you would never know there weren't any flowers at this wedding reception.  I snuck this video in right after guests were seated and just before the wedding party started the procession. I mean, this lighting is GORGEOUS!
#5  Availability
The fifth and final key difference between our Standard wedding package and our Classic and Premier options is availability. In order to give you the very best value and keep the price as low as possible, the Standard wedding package is not available on Saturday.
GASP!
I know, I know. Saturday is a popular day for weddings but we are just so limited on the number of Saturdays in our season each year. This package is such a great deal that I can only offer our Classic or Premier packages if you absolutely must have a Saturday. So if you can be flexible for a Friday or Sunday, then you may have just scored the best wedding value in Nashville. The price really is unbeatable when it comes to everything that is included.
Get pricing, complete package details and check availability here. 
Need some inspiration?
Take a peek at some of these featured weddings from couples that chose our Standard wedding package:
Molly and Vince chose the silver linen base and a navy napkin for a cool and relaxed look for their summer wedding. They also worked with The Enchanted Florist to add floral centerpieces to every other table and then alternated with our candles and greenery centerpiece which is included. So pretty!
Kristen loved peonies and had to have them for her May garden wedding. She chose a blush napkin to accent the hint of pink in her centerpieces. She also upgraded her lighting with our crystal chandeliers for a more formal look and we LOVE it!
And finally, take a look at our Standard Wedding Pinterest Board for even more inspiration.
---
Want to check availability? Request a brochure and get instant access to our availability calendar. You can even schedule a tour right from that page.
So if our Standard package has peaked your interest,  let me know! Call or email anytime to chat with one of our planners. We would love to hear more about your ideas for your big day and help you determine which package might be the best fit for you.
Got questions? We've got answers! Our brochure will have a ton of details, but if you want to dig in a bit deeper, give us a call:
(615) 216-7576
Hope to celebrate with you soon!