7 Reasons A Smaller Wedding Might Be The Right Option For You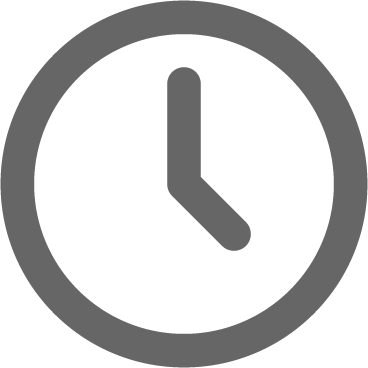 July 1, 2020
Having a small wedding doesn't mean you have to sacrifice style. At CJ's Off The Square, we believe in creating weddings, big or small, that are based on the couple's personalities and centered on their love. There are many reasons you may be looking to host a smaller wedding, especially now. Here are just a few:
1. Health concerns around COVID-19
The pandemic has forced many couples to revisit their wedding plans. If you don't want to wait to postpone or reschedule, you may consider one of our smaller wedding packages like our Elegant Elopement package (for small ceremonies, no reception) or our Petite Wedding package which is more like a traditional wedding and reception, just scaled down for a smaller group. These are two great options for smaller groups of 2 – 40 guests with all of the same attention to details (and, let's be honest, the gorgeous pictures!).
2. To save money
Big weddings often have big price tags. If you and your honey want to get married without breaking the bank, cutting back on the guest list is a great way to save money. Less people means less food and staff, fewer tables and chairs and centerpieces, even fewer printed pieces like invitations. Many couples opt to use their wedding budget for an intimate ceremony with an an adventurous honeymoon. Heck, you could even put some of that money toward a down payment on your first house together!  It's your money and your day, spend it how you want.
3. To avoid being the center of attention
For many couples, hundreds of eyes watching them for every moment is their biggest fear. We get it! If you want to share your love with close family and friends without the pomp and circumstance of a usual wedding, having less guests will definitely accomplish this. Limiting the number of guests means you can still enjoy your day without feeling like you need to "put on a show."
4. Spend time with your guests
You want to enjoy your day and if walking table to table greeting hundreds of guest isn't quite your thing, an intimate wedding can give you that one-on-one time you want with closest family and friends. With a small guest list, you have more time to dance with your friends from college, chat with Grandma, and personally thank every guest while soaking in their love on your day.
5. Focus on the details
Cutting the guest list will free up more than just your budget, but your time too. Without chasing down hundreds of RSVPs or crafting tons of centerpieces, you will have more time to create special moments and plan the details you really care about. Maybe you wedding dress is at the top of your list. A smaller guest list might mean that you can afford that designer gown after all or splurge on that photographer you've always wanted to shoot with.
6. Limit stress
Weddings have lots of moving parts. As the guest list grows, so can the stress. It's easy to focus on making all of your guests happy and before long, you may have completely forget about yourself! A small wedding doesn't mean there won't be any stress, but it certainly cuts down on the wildcard guests or family drama.
7. More vendor options
Wedding vendors book up quickly and can only take on so much work. If your wedding is on the smaller side, vendors are more likely to be able to accommodate your day, even during busy seasons. Some of your favorite vendors may even have guest limits. With a smaller invite list, you will easily fit within their requirements, opening up your vendor options.
For groups of up to 20, we offer an elopement package with planning assistance for $995 which includes 2 hours of exclusive venue rental (including dressing rooms and exclusive use of the historic house and gardens), up to 20 guests, ceremony coordination and concierge planning services to assist you with additional services such as flowers, officiate, photography, dinner or hotel reservations.
If you want more of the traditional wedding and reception, but just for a smaller group, shoot us a quick note. We have a Petite wedding package (it isn't published and only available by request) which might be perfect for you.
Or maybe your ideal of small is closer to 100 guests. Get full package pricing and details when you request a brochure. We don't have any required guest minimums …so whether you have 20 or 120 guests, you don't have to stress about the guest list going up and down during the planning process.
---
CJ's Off the Square is a full-service wedding and event venue located just south of Nashville in historic Franklin, TN. 
Office hours: Tuesday – Saturday, 10 AM – 6 PM by appointment only