Tiffany + Janiel: An Intimate and Glamorous Summer Garden Wedding Near Nashville | September 14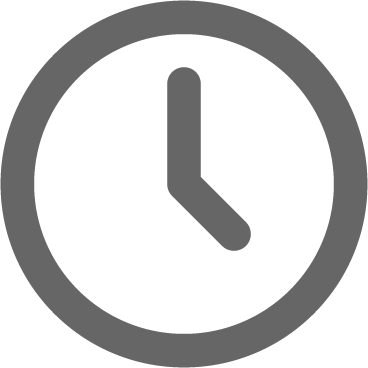 June 9, 2020
"CJ and her teams' authenticity shined through every time we met with them. They were gracious, kind and very professional. I knew when we left CJ's Off the Square after our initial consultation we would choose to be married there. We honestly did not view or tour any other venues after leaving CJ's. Thank you for bringing our dreams to life and pulling off a truly magical night. Our families could not stop talking about how great the team was and how much they enjoyed our wedding."   -Tiffany
Brimming with Rose Gold, Blush and Burgundy Florals, Tiffany & Janiel Said "I Do" in an intimate garden ceremony in Franklin, TN
You'd never guess it by watching these two brides together now, but they actually didn't like each other when they first met in their co-ed fraternity in college. Eventually, though, they became friends and developed a friendship that continued to evolve. It may not have been love at first sight, but now their love is surely a force to be reckoned with.
Tiffany and Janiel wanted a relaxing, romantic wedding day with their closest friends and family. They chose rich, burgundy and soft blush tones to accent the natural beauty of the garden and pavilion. We're thrilled to have been part of this very special wedding and will always remember how much love there was…from this beautiful couple, to the friends and family that traveled far and wide to be a part of the celebration. It was powerful, beautiful and a lasting reminder that love always wins.
Getting Ready
Tiffany got ready with her bridesmaids and nieces in the bridal suite at CJ's Off the Square. She stunned in a custom long-sleeve trumpet gown with blush detailing from local designer Elle N Elle. Janiel wore a gorgeous white pantsuit with a cape adorned in burgundy lace. That cape….even slays in still images!
The Wedding Party
Tiffany had never seen Janiel dressed to the nines or with a lot of makeup. It was a new look that put Janiel a bit outside of her comfort zone. "My jaw dropped when I saw her" says Tiffany. "She's always beautiful but her beauty at that moment took my breath away." It's safe to say that it was worth Janiel taking a personal risk to get that kind of reaction from her bride!
The Garden Wedding Details
Burgundy, blush, and just a little glam were prevalent throughout the ceremony and reception space. Floral centerpieces matched the bouquets carried by Tiffany and her girls, while the sequin linens matched their sparkling dresses.
The Ceremony
Janiel's favorite part of the wedding day was how Tiffany's smile couldn't be contained as she walked down the aisle. She will never forget catching a glimpse of her dad tearing up as they exchanged vows. Emotions were high and the two brides couldn't have been more thrilled to tie the knot.
"Oh my gosh! The ceremony was a whirlwind," recalls Tiffany. "It was unseasonably warm but also absolutely beautiful. The garden was stunning. I don't think we would have gotten the look and feel that we wanted if we had gone with a completely indoor venue."
"I just remember being REALLY, REALLY happy. That's what I remember the most from the ceremony. The feeling of absolute joy."  – Tiffany
Janiel remembers the ceremony as "amazing." "I saw my father cry for the first time in a while. He is a lot like me because we are not the type of people who show many emotions. However, my heart was beating super fast because I was so super excited, happy and nervous all at once. I really enjoyed seeing Tiffany smiling a mile away before she hit that corner. My heart started beating even faster."
"Staring into Tiffany's gorgeous brown eyes during the ceremony was everything to me. I love how we can communicate with one another without saying a word." – Janiel
The Reception
Dancing, lots of laughs, and a stunning wardrobe change for Janiel created a reception to remember. Tiffany and Janiel were happy to be married and even happier that they kept the occasion intimate with their closest and supportive friends and family.
"The reception was so fun!" says Tiffany.  "I was a bit worried we wouldn't have enough time for everyone to "get their party on" but it was just right. It was great to dance and socialize with all the people that we love and care about."
Bonus Q&A With the Brides
What did you enjoy most about planning your wedding?
Tiffany: The ease! We didn't really have to plan much ourselves and the parts we did have to plan with CJ were fun and easy. My wife and I have full-time jobs and planning a wedding seemed like a daunting task but CJ and her crew made it effortless for us.
Favorite part of your wedding day …BEFORE the ceremony started?
Tiffany: My Maid of Honor gave birth three days beforehand and still showed up to be involved in our ceremony. I love her 1000 times over. The highlight of getting ready was being able to see her newborn. She brought him along (with her mom) so we could see him and then her mom took him home.
Janiel: I had a great time hanging with my parents and cracking jokes with John (the phtoographer) and his team as I got ready for our first look. Everyone made me feel relaxed like everything was going to be smooth sailing. I could not wait to see my queen for the first time. I kept asking if Tiffany was ready yet. LOL. I am so grateful to have Tiffany in my life. I love her more than she will ever know.
Anything advice you can share with other couples?
Tiffany: Make sure you take the time to find a great planner – it makes a world of difference. Also, if you are paying for your wedding, invite the people you want to be there. Don't feel obligated to invite your third cousin twice removed because it seems like the right thing to do. I think the best thing we did was keep the guest list tight and small.
The Nashville Garden Wedding Dream Team 
Planning & Coordination: CJ Dickson for CJ's Off the Square
Photography & Videography: John Myers Photography
Custom Dress & Bridal Attire: Elle N Elle Bridal
Flowers:  Enchanted Florist
Catering: Red Pony Catering
Cake: Baked in Nashville
Rentals: Southern Events Party and Event Rental
Entertainment: Premier the Entertainment Company
Venue: CJ's Off the Square
Did you like this post? If so, sign up to get monthly real wedding inspiration delivered right to your inbox:
And if this looks exactly like what you want for your wedding day, get in touch! We would LOVE to work with you! Call or click to learn more about our full service event packages that make planning your next celebration SO EASY! 
(615) 216-7576