A Glamorous Travel-Inspired Garden Wedding | November 2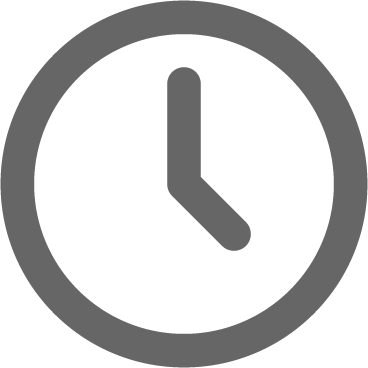 June 16, 2020
"I can honestly say our wedding and the planning process was so much fun and stress free. CJ made it such a breeze and turned my vision into a reality. I loved every minute of it."  –Brianna
Brianna + Jon's Glamorous Garden Wedding in Shades of Cream, Ivory and Gold Is
Love-at-First-Flight
Living in Dallas, TX, Brianna is a flight attendant and Jon a pilot. They first met while on a flight from Washington D.C. back to Dallas, where he insisted on walking her off the plane upon landing. While she tried to shrug off his flirting at first, she eventually agreed to go out with him and the rest is history!
You can tell this couple loves to have a good time and we were thrilled to be a part of their special day. So many smiles from the couple, family and friends …it was contagious!  Love and laughter flowed throughout their entire intimate wedding celebration at CJ's Off the Square.
Jon & Brianna Viele Wedding: November 2, 2019 from Kayla McLain on Vimeo.
Getting Glamourous
Excitement filled the venue as Brianna and her gals got ready in the bridal suite while Jon and his sons got dapper in the Wine Cellar. The couple wrote each other notes that they read privately, with Brianna writing something special for each of Jon's sons as well. The love between this family is really something special!
"It was so much fun hanging out in the bridal suite with the girls and my mom," recalled Brianna. "The anticipation and excitement was so high. I loved feeling like a princess getting ready."
The Wedding Party
Brianna stunned in a lace, long sleeve gown with an open back by Stella York. You could truly feel her excitement throughout every part of the day. Jon's sons were his best men and joined in on every part of the festivities. The couple had a goal of creating a relaxing, stress-free wedding day that the boys could enjoy just as much as they did.
The Details
Roses and greenery were found all throughout the venue. While subtle nods to the couple's travel background were mixed in and around the ceremony and reception. The vibe was both glamorous and classy, which was pulled off by the gold table runners and tealight centerpieces. To finish it all off, tiny smore's kits were passed out as wedding favors. This was such a sweet and simple thank you to those celebrating with them on their special day!
The Garden Wedding Ceremony
When asked what they were most looking forward to on their wedding day, Brianna and Jon both had the same answer: Brianna walking down the aisle. Jon couldn't wait to watch her and Brianna couldn't wait to walk towards her forever. They wanted something unique to signify their bond, so the pair built a sandwich together as part of their union and it was so much fun to be a part of!
"My favorite part was building a sandwich for our unity ceremony. We wanted a fun, lighthearted wedding ceremony and that is exactly what we had. When our friend, Robert, suggested building a sandwich for our road trip themed ceremony, I was skeptical. It turned out to be the most unique part of our wedding and made it so special to us. The kids loved it too!" It was so much fun to insert a lttle humor and the families personality into an otherwise very glamorous garden wedding.
"My next favorite memory was walking down the aisle and seeing Jon's face. It was such a blur and almost didn't seem real but I remember every moment!"
The Glamourous Garden Wedding Reception
Brianna and Jon wanted their outdoor wedding reception to be laid back and fun, and that is exactly what it was! Guests enjoyed the photo booth with lots of props and really danced the night away.
"We had the time of our life with our family and friends on the dance floor," said Brianna. "I danced all night!"
At the end of the night, Jon whisked his new bride away to begin their ascent into the rest of their lives. We couldn't be happier for them!
When asked if she had any advice for other couples, Brianna said to be sure to "enjoy every moment! Take a deep breath and try not to stress too much. I think a wedding planner (CJ's team in particular) is essential to enjoying the day you work so hard for. I can honestly say our wedding and the planning process was so much fun and stress free."
It was an honor to work with such a wonderful couple. Cheers to the new Mr. and Mrs. Viele!
The Glamorous Garden Wedding Dream Team
Planning & Coordination: CJ Dickson for CJ's Off the Square
Photography: Rachel L'Antigua
Bride's Dress: Stella York from The White Room
Flowers:  Enchanted Florist
Catering: Red Pony Catering
Rentals: Southern Events Party and Event Rental
Entertainment: Premier the Entertainment Company
Photo Booth: Premier the Entertainment Company
Venue: CJ's Off the Square
Did you like this post? If so, sign up to get monthly real wedding inspiration delivered right to your inbox:
And if this looks exactly like what you want for your wedding day, get in touch! We would LOVE to work with you! Call or click to learn more about our full-service event packages that make planning your next celebration SO EASY! 
(615) 216-7576