The Blush & Burgundy Fall Garden Wedding That Dreams Are Made Of | September 28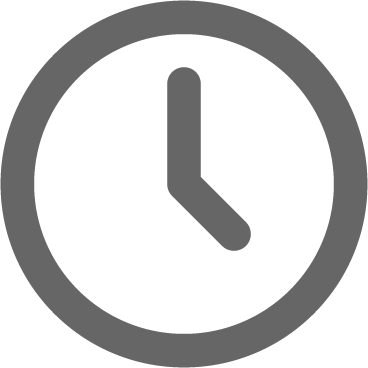 April 7, 2020
"From the moment we reached out to CJ's Off the Square they were THE MOST organized and professional venue. Everything they provide is top notch and as a major type A personality (both me and my mom!) it was important to find a venue we trusted on the big day. On top of that, the venue is gorgeous and the perfect setting for a TN wedding." – MaryRose
College Sweethearts MaryRose + Chris Tied the Knot with Family and Friends From Far & Wide in Hues of Blush and Burgundy
After meeting through mutual friends in college, MaryRose and Chris knew they were meant to be!
"Chris and I met in college through mutual friends," recalls MaryRose. "Chris had the same major as my best friend and truth be told he had a crush on her! We had seen each other on several occasions but really hit it off one night when he came over to flirt with my BFF and impress her dad but ended up sitting next to me. We talked the night away and have been inseparable ever since!"
After conquering long-distance, making it through college, and moving into a shared home, this duo has shown that their support for one another will never wane.
When asked what the couple had in mind for their special day, MaryRose saw a vision of classy affair full of earth tones while Chris focused on how he wanted guests to dance the night away. We are really proud to say that both visions came to life on this warm September evening!
Getting Ready
The bridal party beauty began at a salon just a few blocks from the venue.
"My girls and I got ready at Dion South which was so enjoyable. Many wedding parties I've been in have to start getting hair and make up done at 7am but because we were at a salon and we could all be helped at once our appointments weren't until 10am! That meant lots of sleep, an enjoyable breakfast on the porch with my parents and then heading to the salon! Dion's is beautiful and they did a fantastic job! My bridesmaids consistently remind me that they've never felt prettier than they did after getting their hair and make up done at Dion's. True story!" – MaryRose
The bridal party sipped on mimosas as MaryRose slipped into her lace princess gown from Fabulous Frocks once they arrived at CJ's Off the Square. The groomsmen "cheersed" (is that even a word!?) in the wine cellar and showed off their alumnus socks. What a great gift idea for your groomsman!
The First Look
MaryRose and Chris debated on doing a first look and were so happy that they decided to go through with it. Look at the sheer joy on his face when he sees his bride for the first time! Talk about true love. This moment gave the couple some much-needed alone time on this big day and helped to shatter some of the nerves they were (understandably) feeling.
"We are so grateful we chose to do a first look. Chris' even said later, "You we're right!" It allowed us some extra time together on what is supposed to be a day all about us, of course! Plus, afterwards the nerves were gone and all was left was pure joy and excitement." – Mary Rose
The Wedding Party
Bridesmaids in marsala strappy gowns and groomsmen in navy tuxedos perfectly accented the bride in her stunning lace gown.
The Details
Sentimental touches were noticed throughout this beautiful wedding! Both MaryRose and Chris's parents have celebrated multiple decades of happy marriages and were truly an inspiration and example for the couple, so they dedicated their wedding day to them. They also honored their grandparents with a tribute on the mantle.
The couple enjoyed an unplugged ceremony to truly celebrate the company of those who attended and will be able to remember their guests with handwritten words of wisdom in their anniversary wine bottles. We are truly in love with this idea!
The Ceremony
MaryRose and Chris were excited to read their vows to each other and their parents wrote some words of encouragement to them as well.
"My favorite part of the ceremony was getting to read my vows to Chris for the first time! Chris and I also made a point to honor our parents (married 31 and 34 years the month we got married) during the ceremony. Our pastor had asked our parents to write a few words of wisdom they have learned throughout their successful marriages and I was very excited to hear what they came up with."
Once the duo said, "I do," Chris scooped his bride up in an over-the-top kiss that left us swooning. It was clear that the newlyweds were ecstatic to embark on the start of their new life together.
The Reception
As the evening wore on, the happy couple and guests danced the night away (Chris's favorite part!).
"Chris was SO excited about dancing. He pretty much let me lead the way on all of the decisions throughout planning (with his input of course) so I let him take charge of the reception. Our DJ Aaron (part of our wedding package at CJ's Off the Square) did not disappointment! I did not leave the dance floor once. It was 95+ degrees out, I was pouring sweat, but having the time of my life." – MaryRose
We were so happy to be a part of this lovely duo's dream wedding and we wish them all the happiness in their life together.
One last piece of advice for couples from MaryRose:
"Find a venue and planner that you trust! Having CJ's as our venue and planning service allowed me to have about 1% of the stress my friends had while planning their own wedding! Oh, and get a videographer! You will not be disappointed!"
The Nashville Fall Garden Wedding Dream Team
Planning & Coordination: CJ Dickson for CJ's Off the Square
Photography: Sarah Nichole Photography
Bride's Dress: Fabulous Frocks
Invitations: Minted
Flowers: Belles Fleurs
Catering: Red Pony Catering
Rentals: Southern Events Party and Event Rental
Entertainment: Premier the Entertainment Company
Venue: CJ's Off the Square
Did you like this post? If so, sign up to get monthly real wedding inspiration delivered right to your inbox:

And if this looks exactly like what you want for your wedding day, get in touch! We would LOVE to work with you! Call or click to learn more about our full service event packages that make planning your next celebration SO EASY! 

(615) 216-7576