"Savor the Summer" Tasting Party | A Favorite For Clients and Our Creative Team Alike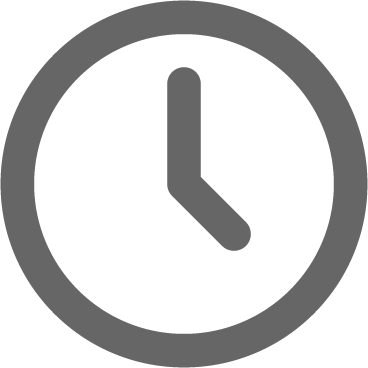 January 29, 2020
One of our favorite events to host each year is our tasting party. The tasting party is our signature event for clients of CJ's Off the Square to get a glimpse into what the creative team does. We get to sample new and favorite menu items, cake flavors, cocktails and let our creative team stretch their design muscles.
Our production manager, Kate, led the charge with this romantic and whimsical design for "Savor the Summer 2019." Meanwhile, CJ took the lead on creating a wonderful experience for our clients from the moment they walked through the door until the very last bite of cake was gone.
The Venue
Our exclusive caterer, Red Pony Catering, hosted the event at the McConnell House, just around the corner from CJ's Off the Square, here in the heart of historic Franklin, TN. The historic brick building was perfect to showcase our creative partners and delicious catering menu.
Cocktail Hour
In typical CJ style, couples were welcomed to the party with a quick visit to our brand new champagne wall. This is something we have asked our friends at Southern Events to make for us and were simply THRILLED with how it turned out.
While they sipped on champagne, our sweet couples were able to mix and mingle with some of our favorite wedding vendors in a very private and intimate setting. This event is the perfect way to gather inspiration, ask questions, learn a bit more about available services, and even book a vendor right on the spot.
We strive to make the wedding planning process as easy and fun as possible for every couple that books with us!
This year, we were thrilled to partner with the brand new Harpeth Hotel for an exclusive tour of this all-new property by Hilton, located just one block from CJ's Off the Square. Our clients and their families were able to see some of the guest rooms and gathering spaces BEFORE the hotel was open to the public. Such a fun addition to the cocktail hour!
Dinner
Upon returning from the short walk to the hotel, we offered a delicious "Peachy Keen" signature cocktail before inviting everyone to take their seats for dinner. Next up, an incredible four-course meal created by our chef, Ryan Kromm.
After sampling our dinner menu, the talented team at Baked in Nashville had five different flavors of cake ready for a sweet finish to a lovely afternoon.
Our Creative Team
Our dear friends at The Enchanted Florist helped us set the mood with their stunning whimsical flower arrangements. Caprice and her team outdid themselves with a variation of centerpieces filled with quicksand roses, billy balls, orange orchids, and so many more! Some greens brought balance to the color palette.
Premier, The Entertainment Company brought their A-Game (as usual!). From DJ-ing to photobooths, Aaron and Jason know how to make your celebration come to life. Isn't this photo backdrop that Kate designed incredible? We've never seen a brick wall look more beautiful!
Our talented friend Anna Lora Whitley of Silt and Pine Calligraphy really outdid herself with the custom calligraphy seating chart mirror that greeted our guests in the entryway.
From acrylic chairs and champagne walls to the stunning dusty rose velvet linen, Southern Events Rental Company truly rocked our world! We seriously love a gorgeous velvet linen, and who doesn't love a champagne wall?!
Our brides were able to talk in detail about their dream dress with the team from Fabulous Frocks. They were able to see a sample dress and discuss how Fabulous Frock wants to make their dress dreams come true.
In addition, Designs in Paper is always a great partner for all of our printed pieces. While Minted designed the invitation, Designs in Paper created our table numbers, cocktail and cake flavor signs, and menu cards. Love!
Last but not least, we have our amazing photographer, Millie Hayes, of Honeysuckle and Wine Wedding Photography. She captured all of the beautiful aspects of our Summer Tasting Party. We were blown away with all of the photos she captured. Can you just imagine how she will capture your wedding day?
Will we see you at the next one?
Our next tasting party is coming up THIS SATURDAY!!! We have so many great things in store. Have your RSVPed?
Our Savor the Summer Tasting Party "Friendors"
Red Pony Catering / McConnell House / Ashley Jacobson
The Enchanted Florist / Caprice Palmer / The best florist in all of Nashville!
Baked in Nashville / Tiffany Riches / Custom cookies, cakes, and other sweet treats for any occasion.
Honeysuckle and Wine Wedding Photography / Millie Hayes
Premier, The Entertainment Company / DJs and Photo Booths
Designs in Paper / Donette Buxton / Custom invitations, save the dates, menu cards, welcome gifts, & more
Silt & Pine Calligraphy / Anna Lora Whitley / Custom signs, seating charts, calligraphy, and gifts
Fabulous Frocks / Wedding Dresses / Our clients get 10% off their wedding dress at Fabulous Frocks. Be sure to ask for Amy or Paige when you make your appointment.
The Harpeth Hotel / Kimberly Elder / Marc Johnson / Kimberly and Marc are your go-to contacts for room blocks, individual rooms, or event space for rehearsal dinners, brunches, and after parties.
Kimberly: (615) 651-2150 Marc: (270) 705-6796
---
Did you like this post? If so, sign up to get monthly real wedding inspiration delivered right to your inbox:

And if this looks exactly like what you want for your wedding day, get in touch! We would LOVE to work with you! Call or click to learn more about our full service event packages that make planning your next celebration SO EASY!

(615) 216-7576