Introducing the Standard Wedding Package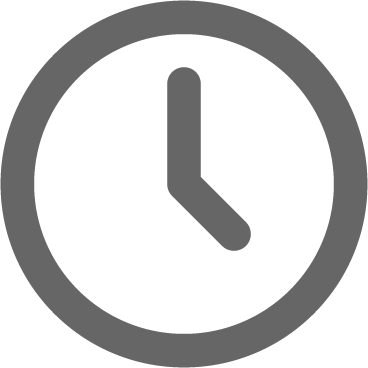 December 9, 2019
We're setting the new standard for a simple but elegant wedding and reception in Nashville! We've been working on this package for several months are SO EXCITED to finally have it ready for 2020 and 2021 weddings. This package is perfect for couples looking for a beautiful setting, a fun celebration and minimal fuss. Sound like you? Then read on!
Here's What's Included
Exclusive use of CJ's Off the Square for 8 hours
Planning & coordination of your ceremony and reception
Tables, linens and chairs
Delicious buffet dinner
Romantic string lights in the pavilion and garden
Simple but elegant centerpiece with candles and greenery
Complimentary valet parking
DJ for ceremony and reception
Complimentary bar service (you supply the alcohol)
And the best part? We take care of all set up and clean up for you! All you have to do is show up and have an amazing time!


Venue + Planning = Awesome!
More than just a venue, CJ's Off the Square offers an exceptional planning experience and award-winning event services.  This is why we have more 5 star reviews than any other venue in Tennessee!   See For Yourself
If you think that a full-service experience like this is out of your reach, you might be surprised!
Almost everything you need for a wonderful wedding and reception in Nashville (such as tables, linens, chairs, catering, entertainment, wedding coordination and more) is included in our packages. When you have to shop around and purchase everything separately, it's hard to keep tabs on the costs and know for sure it will work well together.
It all adds up and can lead to a lot of frustration.
But not at CJ's Off the Square! We've got all the big stuff covered. Our pricing is upfront and we have thousands of images to show you exactly how your wedding style will look in our space.
The Investment
Depending on your guest list, your total investment will range from about $14,000 – $20,000. While this may seem like a really big number right now, it is actually about 20% less than the average cost of a wedding in Nashville. And the biggest bonus (that you really can't put a price tag on) … everything you need is in one place! You will crush your wedding to-do list right from the start!
Our award-winning planning and design team will walk you through the planning process step by step. And on your wedding day, you just get to arrive relaxed knowing that we have everything covered. The only thing left to do is have fun with your friends and family!
No drama, no stress.
Just a beautiful, elegant wedding day full of moments you will remember forever.
Ready to get started? Schedule My Venue Tour Now
Frequently Asked Questions
Q: If I choose the Standard wedding package, what will my wedding look like?
A: We have sprinkled in some beautiful images above and below to give you an idea of what our venue looks like as well as the different style options included in the Standard wedding package. You might also enjoy browsing our Wedding Galleries to see more of the dressing rooms, ceremony space and reception pavilion here.
White folding chairs and round tables come with this package but you can choose the color of the table linen as well as the napkin color. You are welcome to work with the florist of your choice to decorate your tables, or use the candles and loose greenery that are included.
For even more photos to inspire you, check out our Standard Wedding Package board on Pinterest  and pin your favorite looks now.
Q: How is the Standard wedding package different from your other packages?
A: The three biggest things that set the Standard wedding package apart are:
The Standard wedding package is not available on Saturday
Customization is limited
A wedding cake is not included
There are a handful of other restrictions, but these are the biggest differences. Please speak with a planner to discuss your ideas in more detail so we can help you find the right package to meet your needs.
A: No. The Standard package is only available on Friday and Sunday.
Q: What else will I need to purchase for my wedding if I go with the Standard wedding package?
A: Most of our couples will want to purchase flowers or other decorations, invitations, a wedding cake and photography. We have an excellent network of professionals who can help you in these areas, however these services are not part of the package. You will want to allow some room in your budget for these expenses.
Got more questions? Visit our FAQ page or give us a call or shoot us an email.
We would love to hear more about your ideas for your Nashville wedding to help you determine if CJ's Off the Square is the right fit for you. Give us a call anytime for a quick chat or shoot us a quick email. We are here to help and can't wait to talk with you!
(615) 216-7576