Beautifully Boho Fall Garden Wedding |  October 28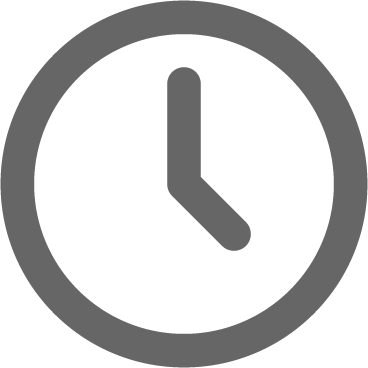 July 30, 2019
Andrea & Mike's Dreamy Destination Wedding Near Nashville
Are you ready to soak in all the boho fall garden wedding vibes? Andrea and Mike's October outdoor wedding just outside of Nashville, TN was pure magic. From the bride's lace gown and custom "Wifey" denim jacket (WOW!!) to their color palette of soft neutrals with pops of pink, yellow and orange, their destination wedding at Nashville wedding venue CJ's Off the Square was truly a stunning celebration.
Andrea and Mike live in Southern California. The two share a love for travel and even got engaged in Hawaii, so a destination wedding seemed like a natural fit for this adventurous couple. The decision to choose Nashville for the wedding was mostly geographical. It was the perfect place for the family to "meet in the middle."
Getting Ready
The First Look & Puppy Love
The stars aligned and brought us a truly perfect fall day. The golden color of the fall leaves made the whole garden felt magical. It was the perfect setting for Andrea & Mike's first look. the couple also brought their King Charles Cavalier Spaniel, Finn, along for the day …since such a special day just had to include their fur baby! Finn was such a sweetie and looked dapper with his floral collar made just for this occasion.
The Ceremony
We called upon our incredibly talented team of friends to help us in bring Andrea's vision of a Bohemian Ethereal aesthetic to life in our garden. The floral design for the ceremony was one of our all-time favorite using Jackson Vine, Pampas Grass, white and pink King Protea and roses for a seriously incredible backdrop to exchange vows.
The Boho Fall Garden Wedding Reception
Nashville Event Lighting brought Andrea and Mike's lighting dreams to life with a completely custom lighting installation that is now one of our favorites. A three-tiered Edison Bulb Chandelier hung in the center of the pavilion while three rectangular chandeliers ("The Taylors"), all with mixed Edison bulbs, hung on the north and south sides of the pavilion over guest tables. The custom lighting fixtures were adorned with greenery for a romantic, enchanted garden vibe.
Andrea and Mike were so much fun to work with. They had a specific idea of what they wanted and it was a blast collaborating with them to bring their vision to life in our venue. When you live out of state, it can be tricky to plan such a detailed and styled wedding. Together, with our planning and design team, Andrea and Mike were able to have the wedding day they always wanted without losing their minds and stressing over every detail. Thanks to all who helped us make it happen …and a HUGE thank you to Julia at Darling Juliet Photography for the incredible images.
The Nashville Destination Wedding Dream Team
Wedding Venue, Planning and Design: CJ's Off the Square
Photography: Darling Juliet Photography
Hair & Make-Up: Hunter Paige by Parlour 3
Wedding Gown: The Rosa Dress by Grace Loves Laces
Custom Jacket: The Denim Blonde
Flowers: The Enchanted Florist
Cake: Wolfe Gourmet Cakes
Rentals: Southern Events Party and Event Rental
Custom Lighting Design: Nashville Event Lighting
Groom's Suit: Banana Republic
Looking for more fall wedding inspiration?
---
Did you like this post? If so, sign up to get monthly real wedding inspiration delivered right to your inbox:
---
We would LOVE to work with you! Call or click to learn more about our full service event packages that make planning your next celebration SO EASY! 
(615) 216-7576