Nashville Wedding Venue Hosts Menu Tasting Party For Clients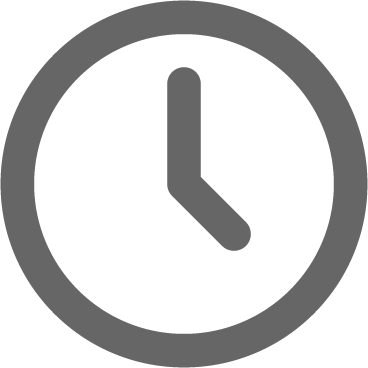 March 14, 2018
An Inspired Winter Tasting Event at CJ's Off the Square
We had the pleasure of hosting our couples at CJ's Off the Square for a menu tasting and style showcase at our intimate garden venue in Franklin, TN.  The event gave couples an opportunity to experience our all-inclusive event services as a guest while surrounded by beautiful designs to inspire their own big days!
Our friends Southern Events Party Rental and Enchanted Florist helped us design our gorgeous garden venue to make this tasting a magical affair, with multiple different tablescapes and arrangements on display to inspire our lovely couples. It was all captured by the talented Jen and Chris Creed – thanks so much to them for sharing these lovely photos with us!
The Historic Home
Couples were welcomed into our historic home in downtown Franklin with a medley of florals in white, blush pink, lilac, and bright greenery. Garland and blooms were styled throughout the porch. Under a magical arch of white blossoms, couples entered into our intimate garden space imagining what their big days would be like!
The Garden
Enchanted Florist designed blooms around our signature gazebo in such a unique way, we are still speechless!  Floral garland mimicked fabric as it was draped from one column to another, dripping with dramatic fuschia, mauve, and pinks scattered throughout thick greenery. Chiffon fabric was woven through the garland, drawing attention to the center of the gazebo, where couples could picture themselves exchanges vows later this year.
Southern Events pulled out all the stops, showcasing their latest velvet linens on bistro tables. We love how magical the different fabrics look in our southern garden!

The Pavilion
Couples were invited to dine at various tablescapes. We partnered with Southern Events Party Rental to style beautiful place settings, inspired by our lush landscape and this year's top trends. Brides and grooms loved the varying decor and were able to draw inspiration from the various designs.
Wedding Inspiration
The Modern Minimalist
For couples looking for more of on trend, but edgy look, our Modern Minimalist design is perfect. We used a grey and white palette to keep the focus clean and simple. The all new brushed copper flatware perfectly pops off the table as does our towering centerpiece made exclusively of greenery. Get all of the design details on our Modern Minimalist Pinterest Board.

Boho Chic
Farm tables and pretty pinks are beautiful as ever, and when paired with grey chiffon and purple satin? Our dreams have just about come true! We styled this boho-chic table to inspired our free-spirited couples and you can get all of the details on our Boho Chic Pinterest Board.

Moody Modern Drama
When our friends at Southern Events introduced us to the new Onyx Earthenware place setting, we new we had to create a design to showcase this bold look. Some people don't think you should use black in wedding design but we beg to differ! Here is provides the perfect contrast to the ivory base. It brings out darker tones in the flowers and brings just a touch of unexpected drama into your reception style. Get all of the details on our Moody Modern Drama Pinterest Board.
Girly Garden Party
More formal couples enjoyed the stately design of our girly garden party table, with ornate centerpieces and beautiful gold chairs! A champagne satin covered the round table while a lace table runner designed with a floral print added just a touch of sparkler. It was the perfect finishing touch. Pin your favorite elements from this look on the Girly Garden Party Pinterest Board.
Stunning Sweetheart Table
The sweetheart table was elevated to a whole new level with a cowhide rug below and a magical frame above! Copper wire was twisted and turned for a whimsical take on newlyweds being the center of attention – there's no way anyone could miss this feature. Combined with ornate orchids and other charming florals, this was a sweetheart table designed to truly inspire!
---
We can't wait to see what our wonderful couples will design for their big days in the garden! Thank you again to the amazing Jen and Chris Creed for these lovely photos.