5 Spring Garden Wedding Must Haves | CJ's Off the Square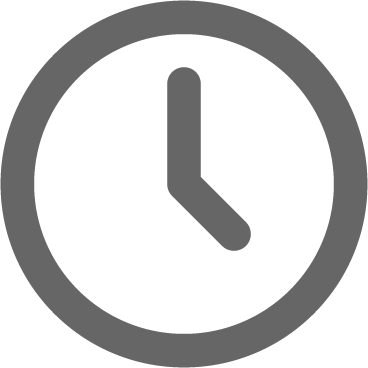 March 15, 2017
Every wedding in our garden is unique but spring might just be our favorite season to celebrate. Winter is over, the weather is warmer and love is in the air! With wedding season about to start, we have sourced our list of popular garden wedding must-haves for a romantic and beautiful spring wedding.
A Table for Two 
Make your first meal as a married couple special with a sweethearts' table set just for two! Sweetheart tables are a popular choice among our couples as this can stretch your budget a bit further. A specialty table, chairs or loveseat as well as chargers, upgraded napkins and menu cards for you and your spouse to dine at versus all of your guests can give you the look you want for a fraction of the cost.
Our Tess Styled Sweetheart Table is one of 3 beautifully options of our tables for two. Our planners can customize these looks to fit your wedding day vision and style.
Danielle and Johnathon's cozy sweetheart table was elegant and timeless. (Photo Credit Brandon Chesbro)
Bountiful Blooms
A spring wedding must have flowers and lots of them! Take inspiration from our garden setting into your own hands with a luscious & luxe bouquet, floral chandelier or swags of greenery. Our garden makes for the perfect backdrop for a bounty of blooms.
An organic luxe theme meant greenery and blooms galore for our annual wedding & event style showcase, A Very Marry Occasion (photo by Phindy Studios).
Samantha carried a stunning spring bouquet of white ranunculus, ivory and white roses, pink spray roses and blue thistle. This same flowers decorated the guest tables for her wedding to Adam (photo by Jen & Chris Creed).
The Enchanted Florist covered our garden gazebo in blooms for Elise & Mitchell's glam rose gold wedding (photo by Paul Rowland).
Charline & Andrew's pastel garden wedding featured draping and swags of greenery for a dramatic effect (photo by Jen & Chris Creed).
Enjoy if Al Fresco
Set up a secluded and relaxing lounge by our koi pond to delight guests or escape for a quiet moment with your new husband or wife. Whether your style is relaxed & causal or romantic & vintage, our pond package makes it easy to create a space that extends your celebration under the stars.
Photo by Phindy Studios
Photo by Brandon Chesbro
Signature Spring Cocktails
Signature cocktails are a hot trend in weddings and it's no wonder!  It is a fun way to offer guests a unique drink that reflects the personality and tastes of the newlyweds.  Personalized to the couple, this can be influenced by season, too. Here are some of our favorite signature spring cocktails.
Samantha & Adam's guests enjoyed corresponding signature cocktails for their spring wedding – the  (photo by Jen & Chris Creed).
Blackberry puree and thyme added to Champagne make our for a refreshing welcome for your guests. Photo by Brandon Chesbro.
Part bubbles, part sherbet, our Champagne Floats are a sweet way to greet guests! Photo by Brandon Chesbro.
The New way to Rock is Silent Disco
Silent Disco is THE next big thing in weddings. Your guests are going to love switching between different music on color-coded headphones – so fun! This new service from our creative partners, Premier – The Entertainment Company is a must-have for garden weddings – spring or any other season!
Photos by Brandon Chesbro.